De 2009 à 2013,
j'ai pris la charge du design graphique d'une ONG filiale de La banque mondiale (Washington DC–USA). Cette filiale, créée en 2009, a fait évoluer progressivement son identité visuelle durant les quatre années où j'ai très régulièrement travaillé pour elle. Je vous présente, ci-dessous, les principaux travaux qui ont ponctué cette période.
From 2009 to 2013,
I took charge of the graphic design of a subsidiary NGO of The World Bank (Washington DC-USA). This subsidiary, created in 2009, has progressively evolved its visual identity during the four years in which I have regularly worked for it. I present to you, below, the principal works which punctuated this period.
Premier logotype (2009-2010)  |  First logotype (2009-2010)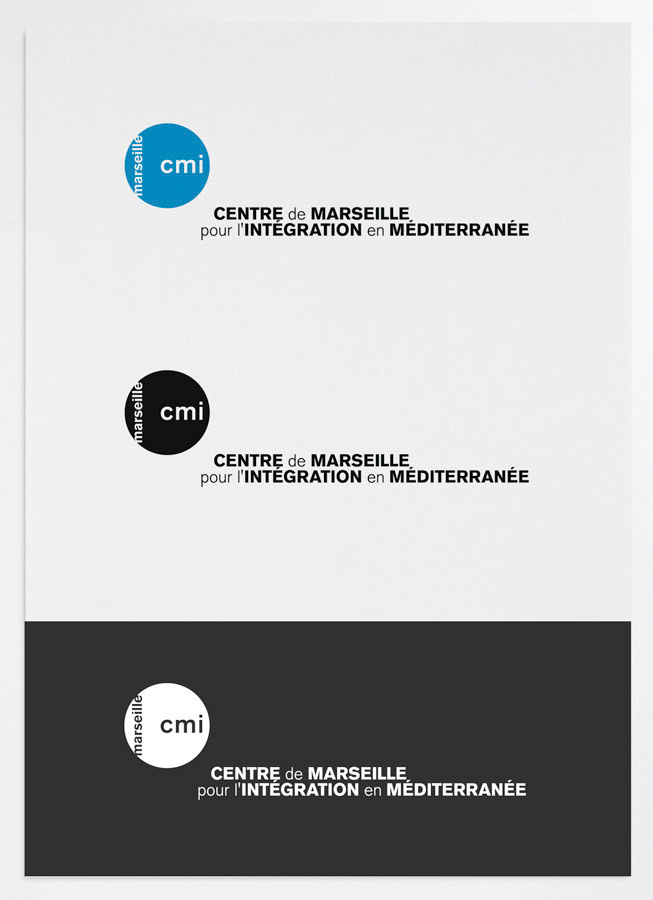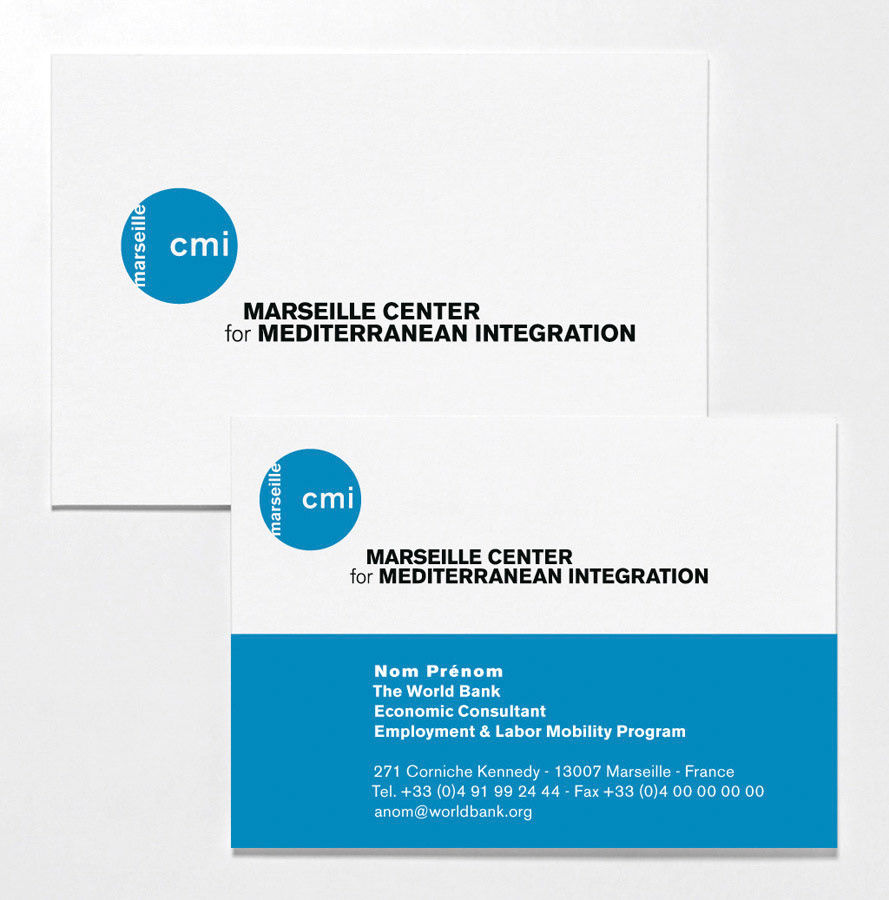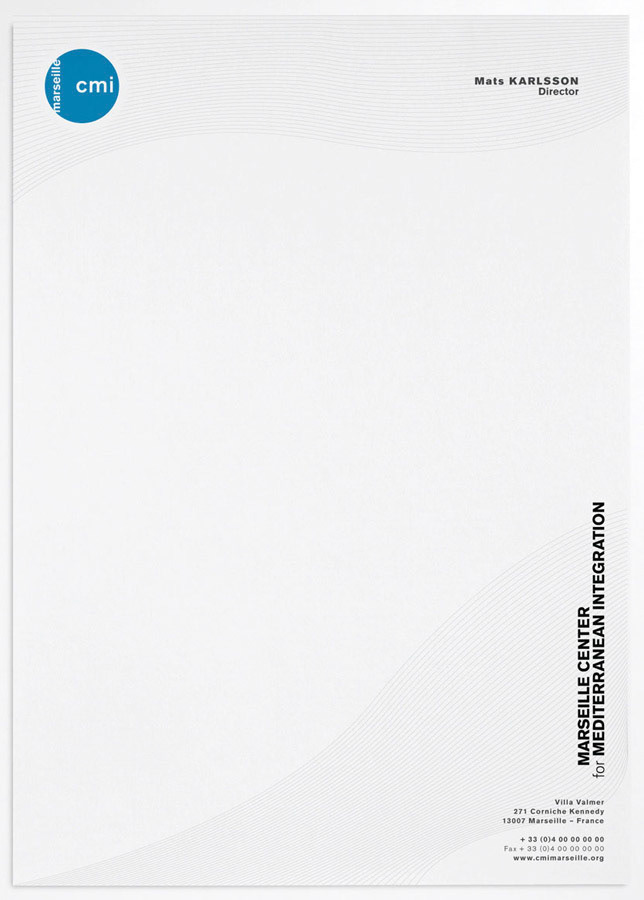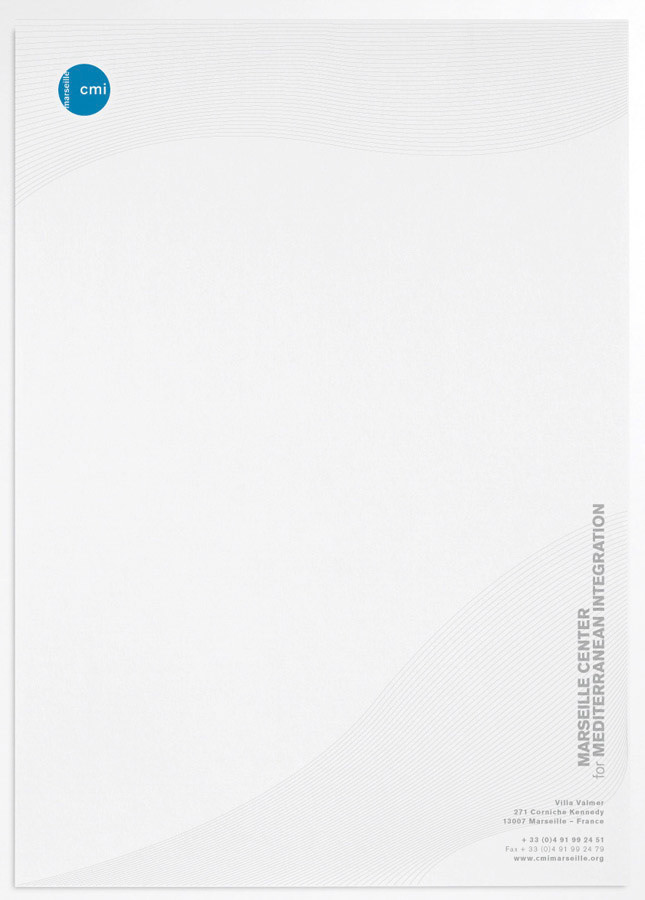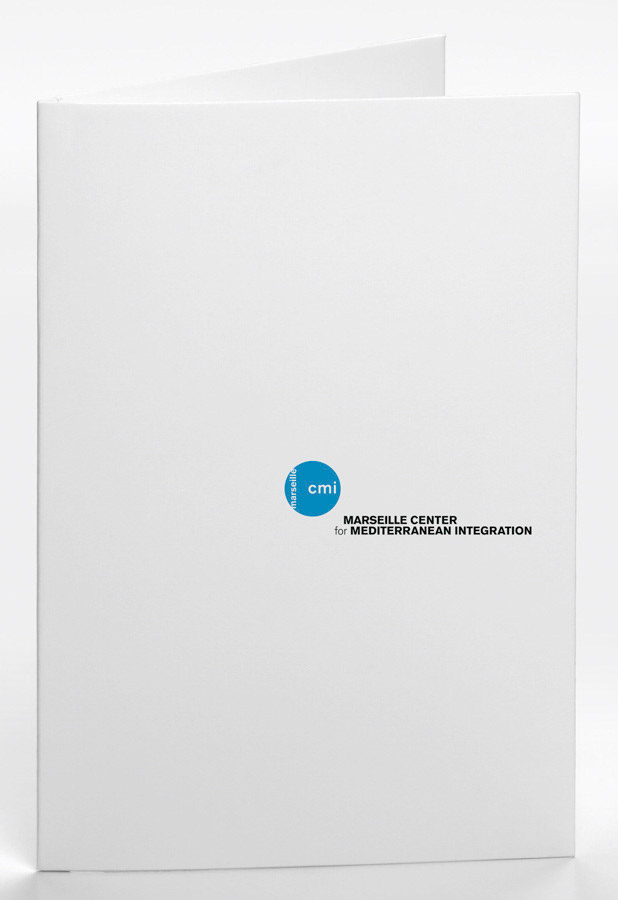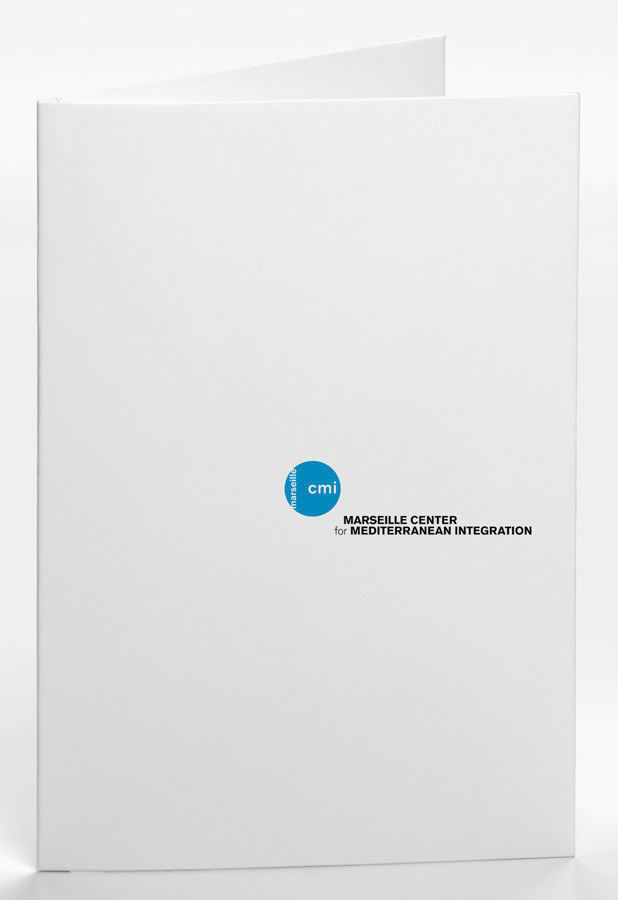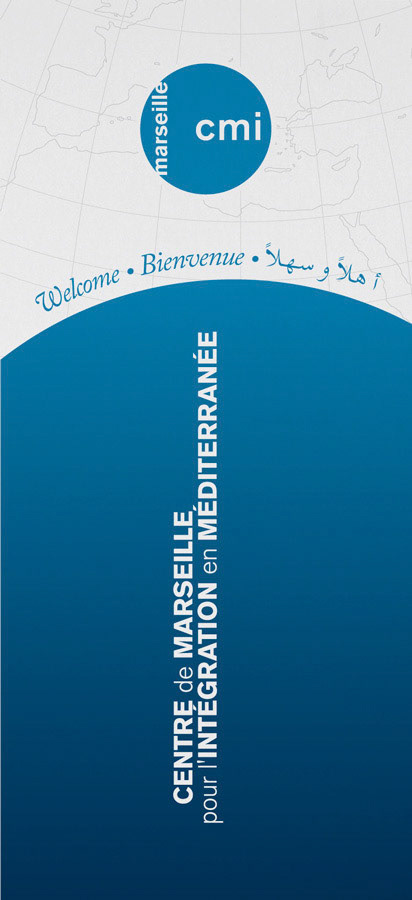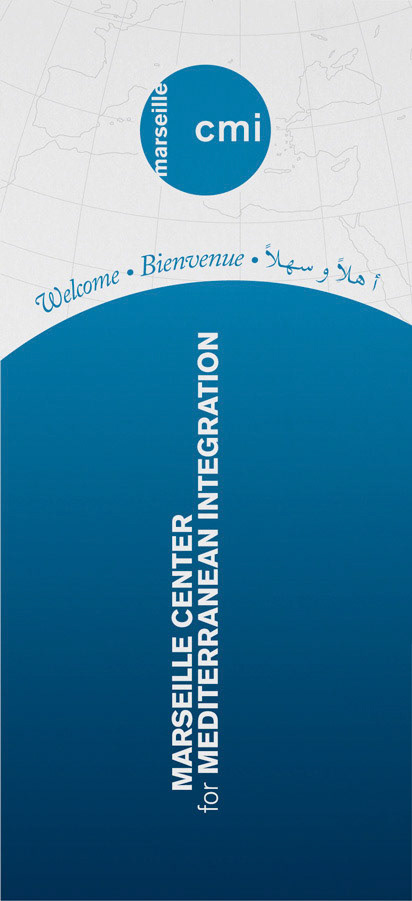 La première brochure de présentation de 2009-2010 du CMI décliné en trois langues : français, arabe et anglais.
The first presentation brochure of the 2009-2010 CMI declined in three languages: French, Arabic and English.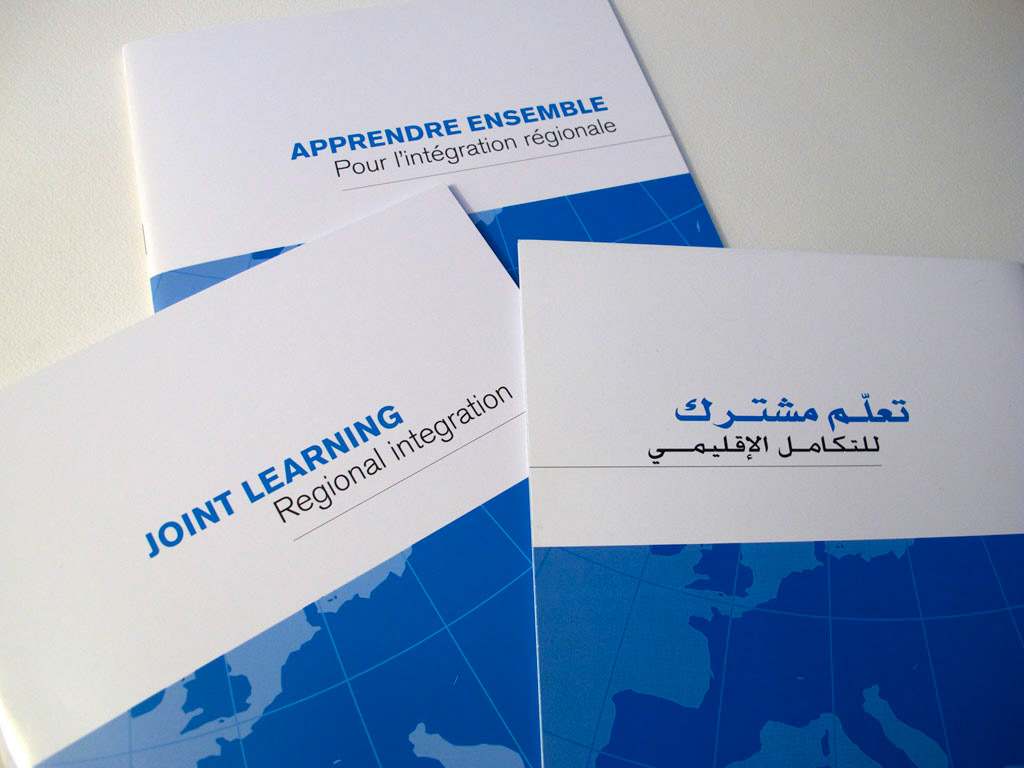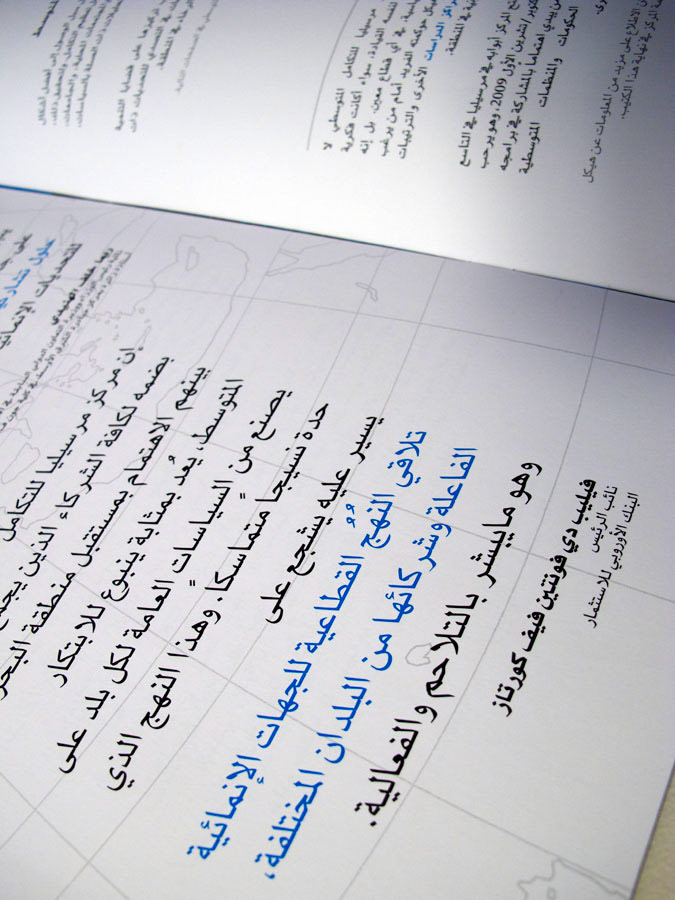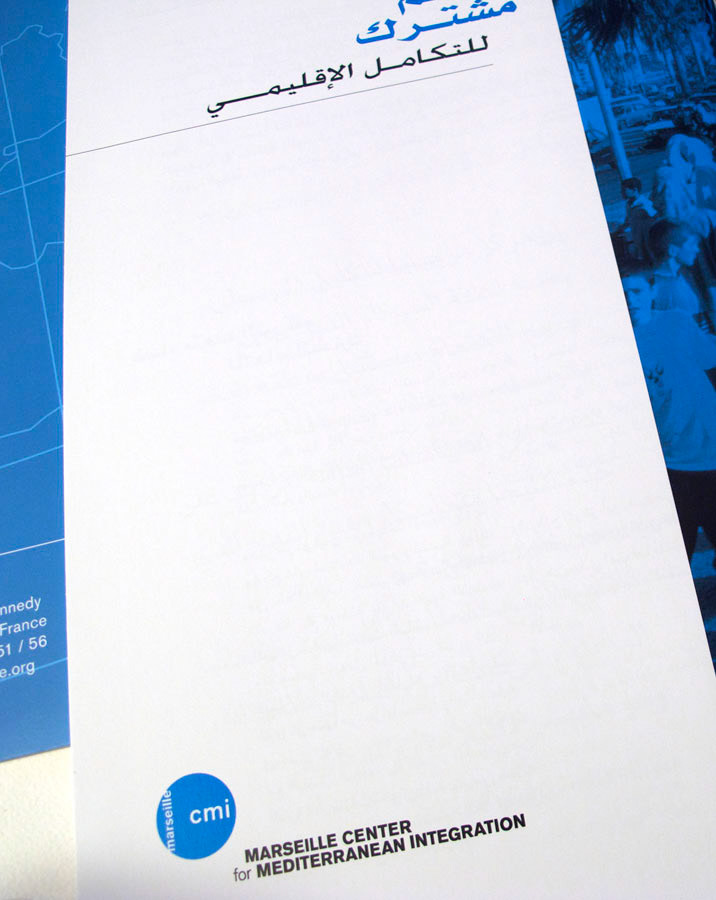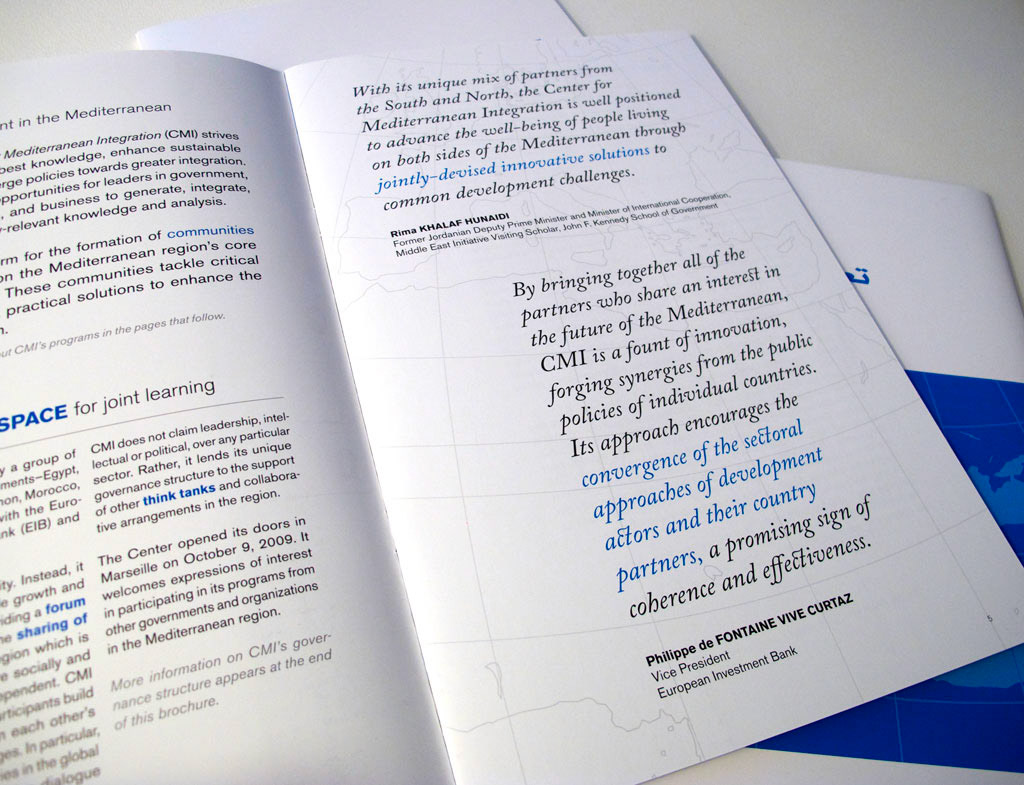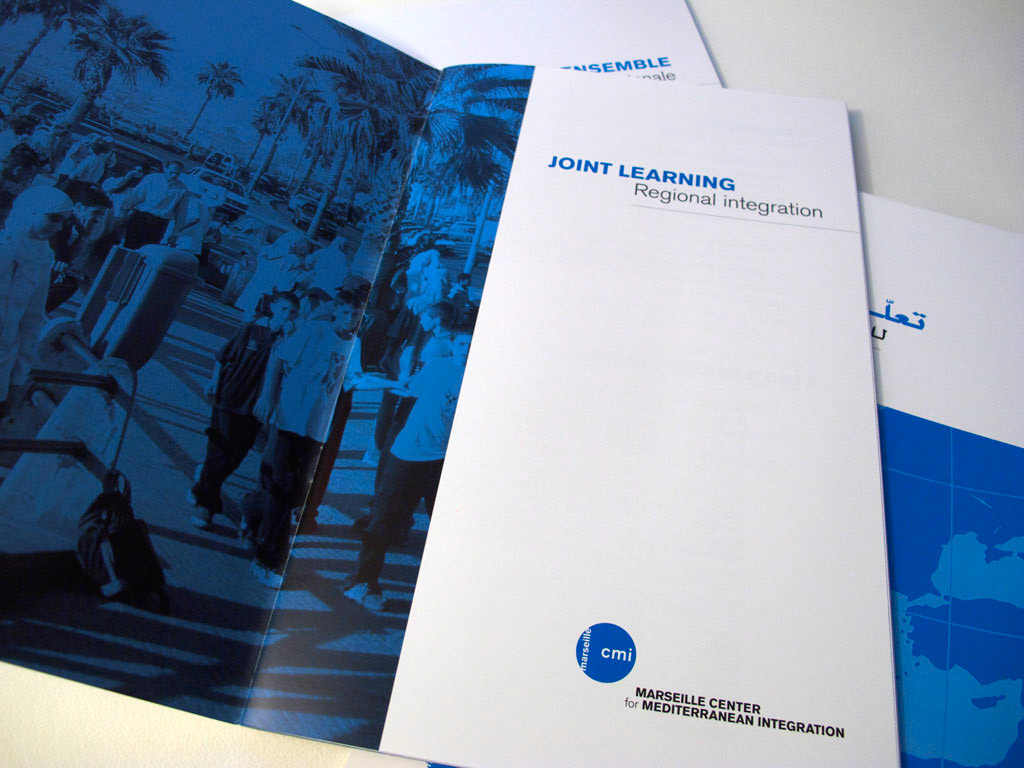 Petite présentation animée de la mini charte graphique CMI en 2009. Design graphique et musique : Estève Gili
Small animated presentation of the CMI mini graphic charter in 2009. Graphic design and music: Estève Gili
«
Estève est un excellent professionnel avec qui il est agréable et rassurant de travailler. Il fait preuve d'une grande capacité d'écoute et de compréhension quand à la définition du brief et des contraintes liées ; d'une force de proposition sur l'élaboration des projets ; et d'une endurance à toute épreuve pour respecter les délais souvent trop courts ! 
»
"Estève is an excellent professional with whom it is pleasant and reassuring to work. He demonstrates a great ability to listen and to understand the definition of the brief and the related constraints; a proposal force on project development; and endurance foolproof to meet deadlines often too short!"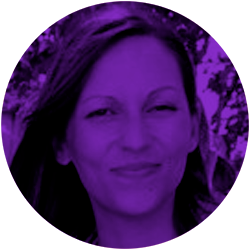 CMI Rapport annuel 2010 complet
CMI Annual Report 2010 complete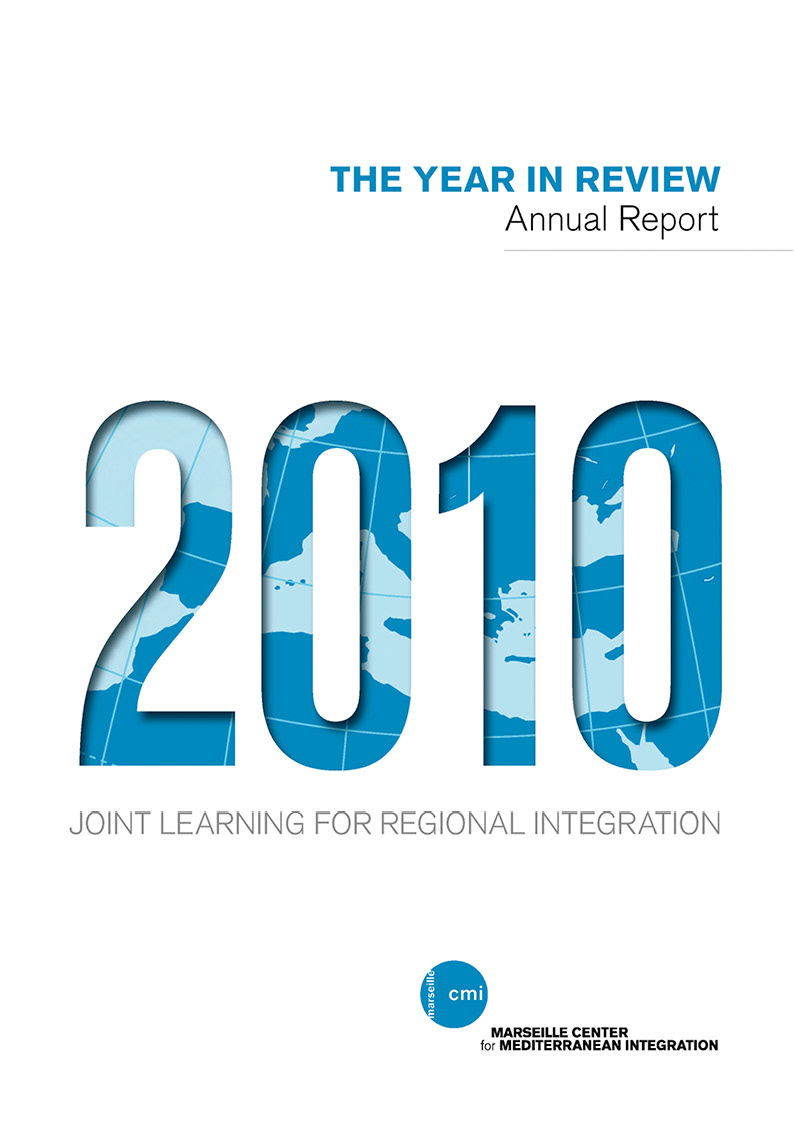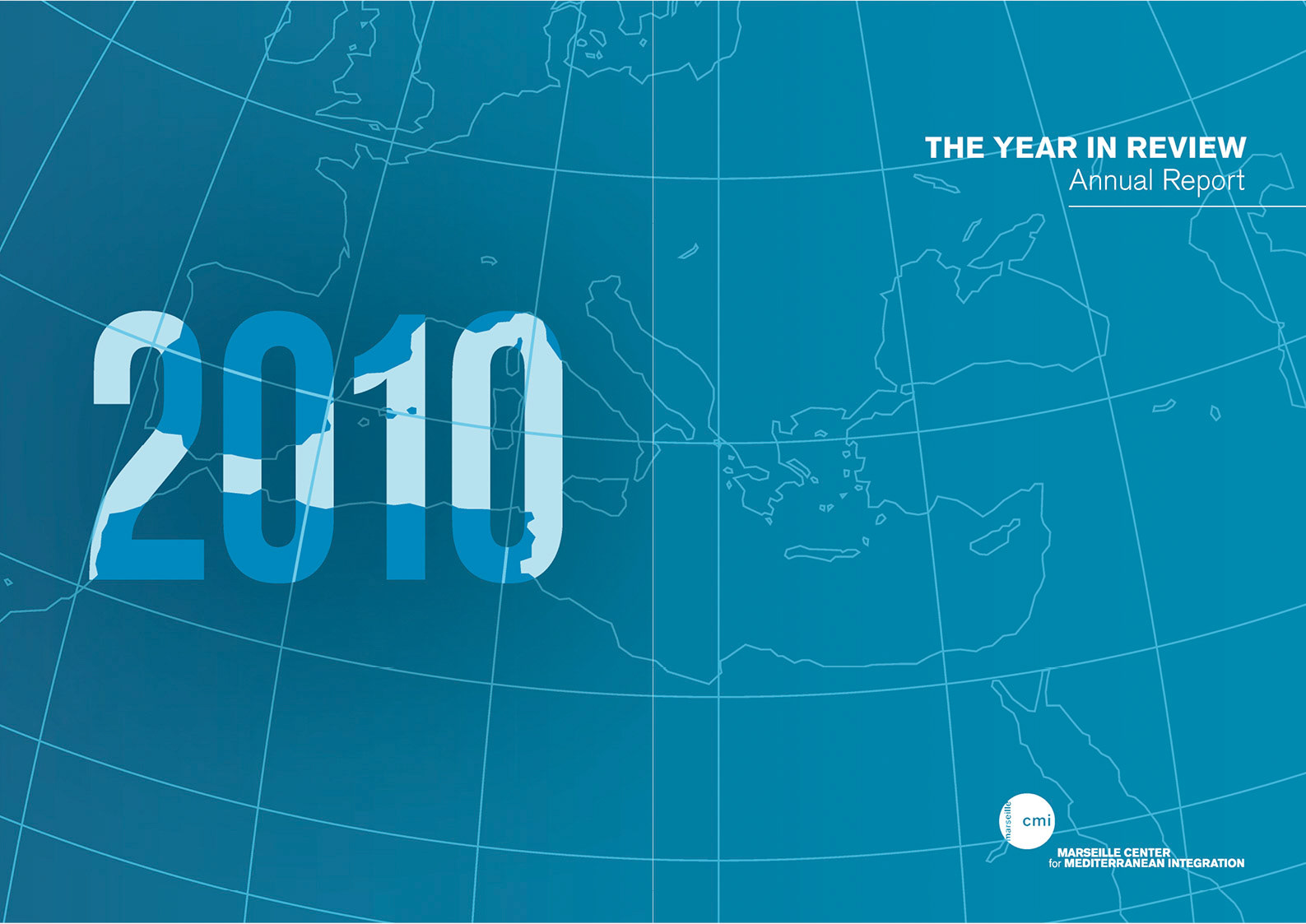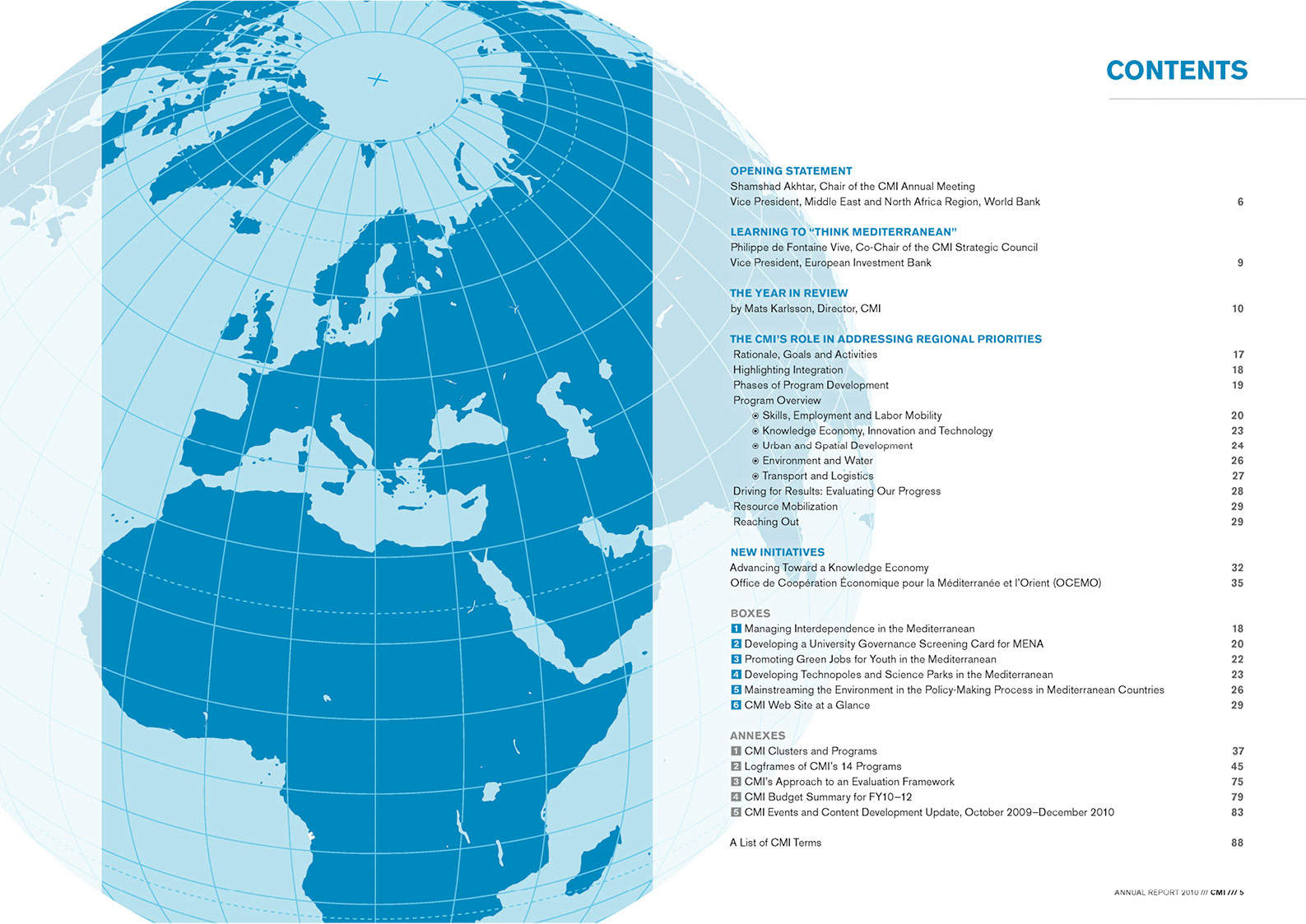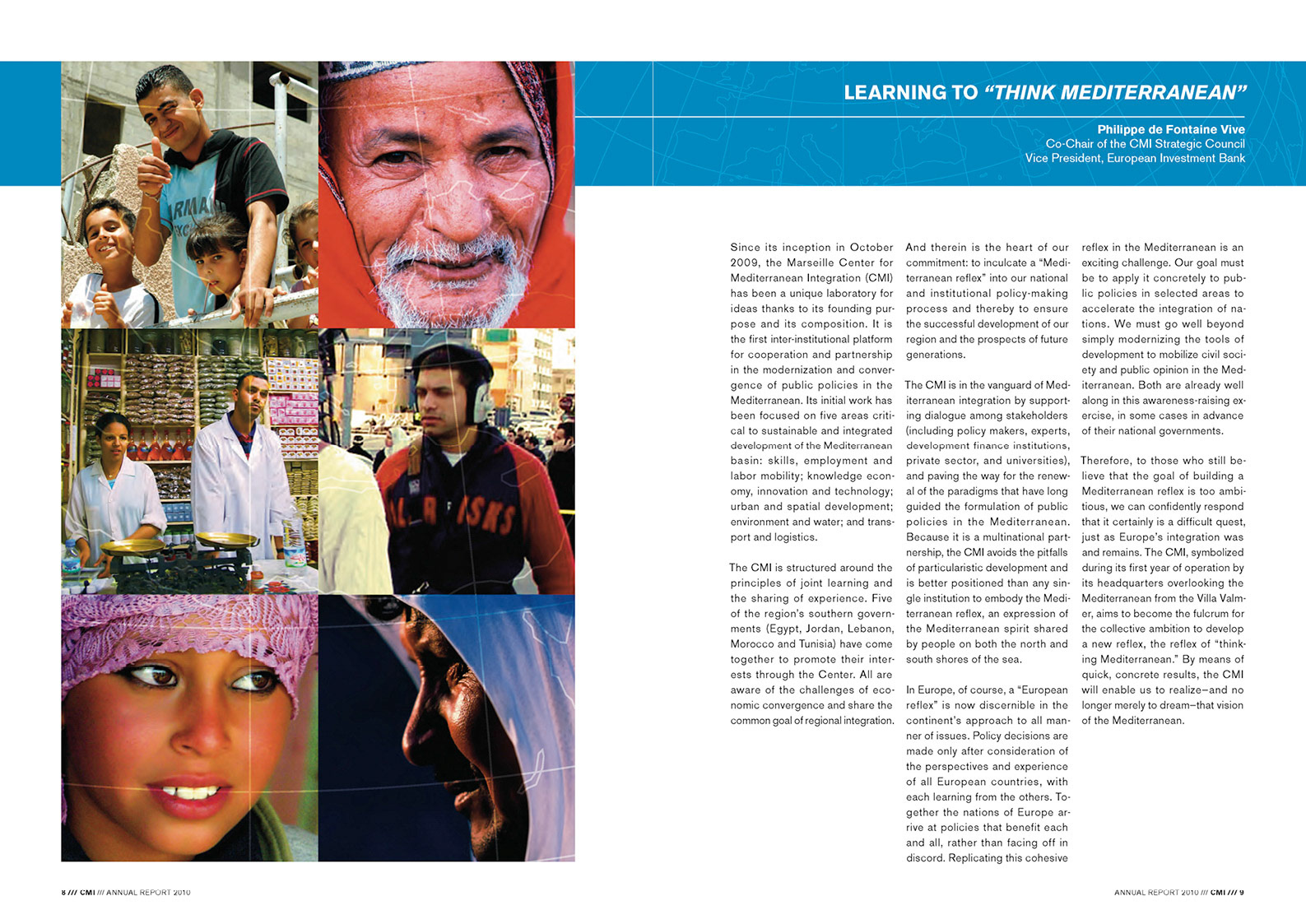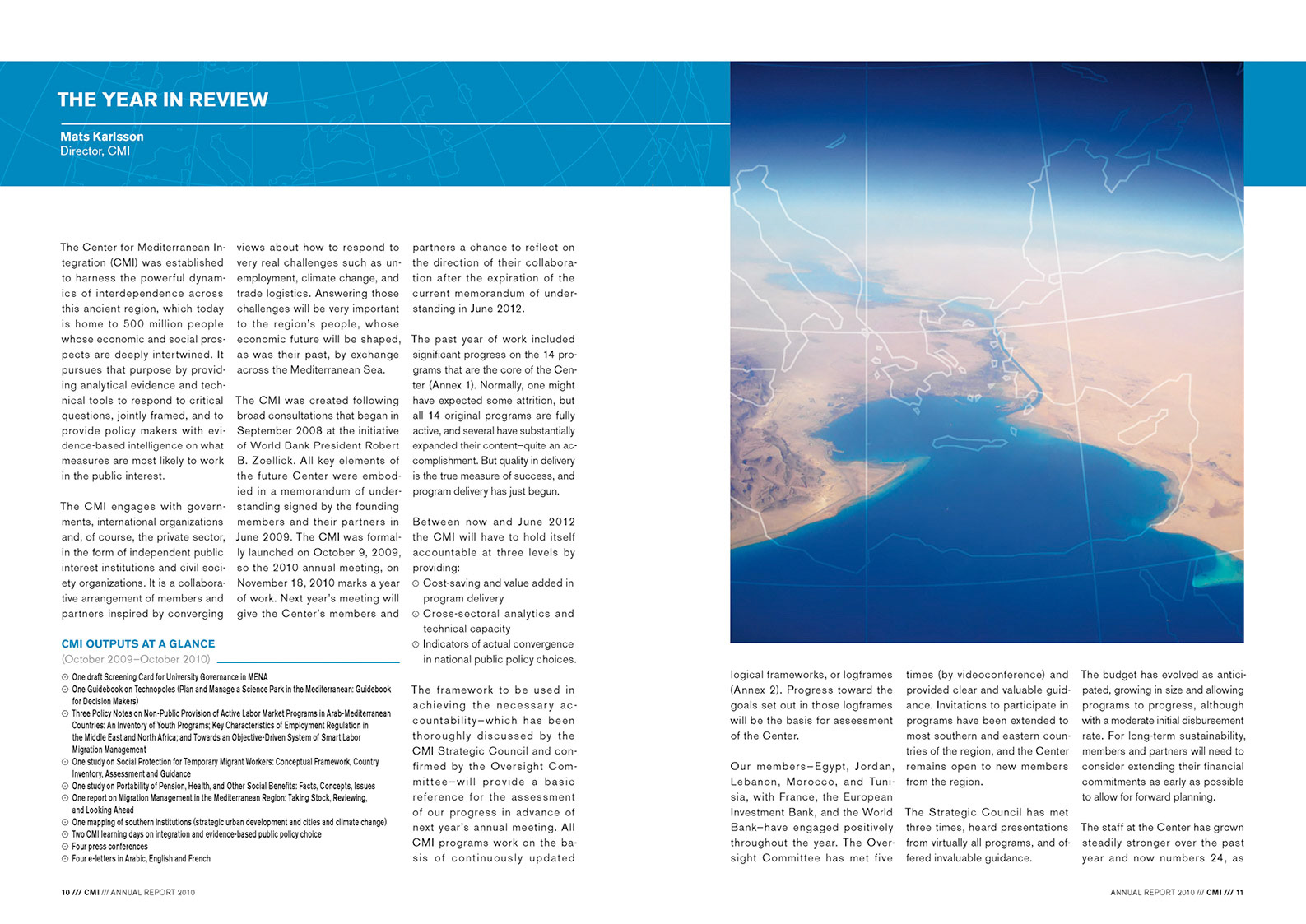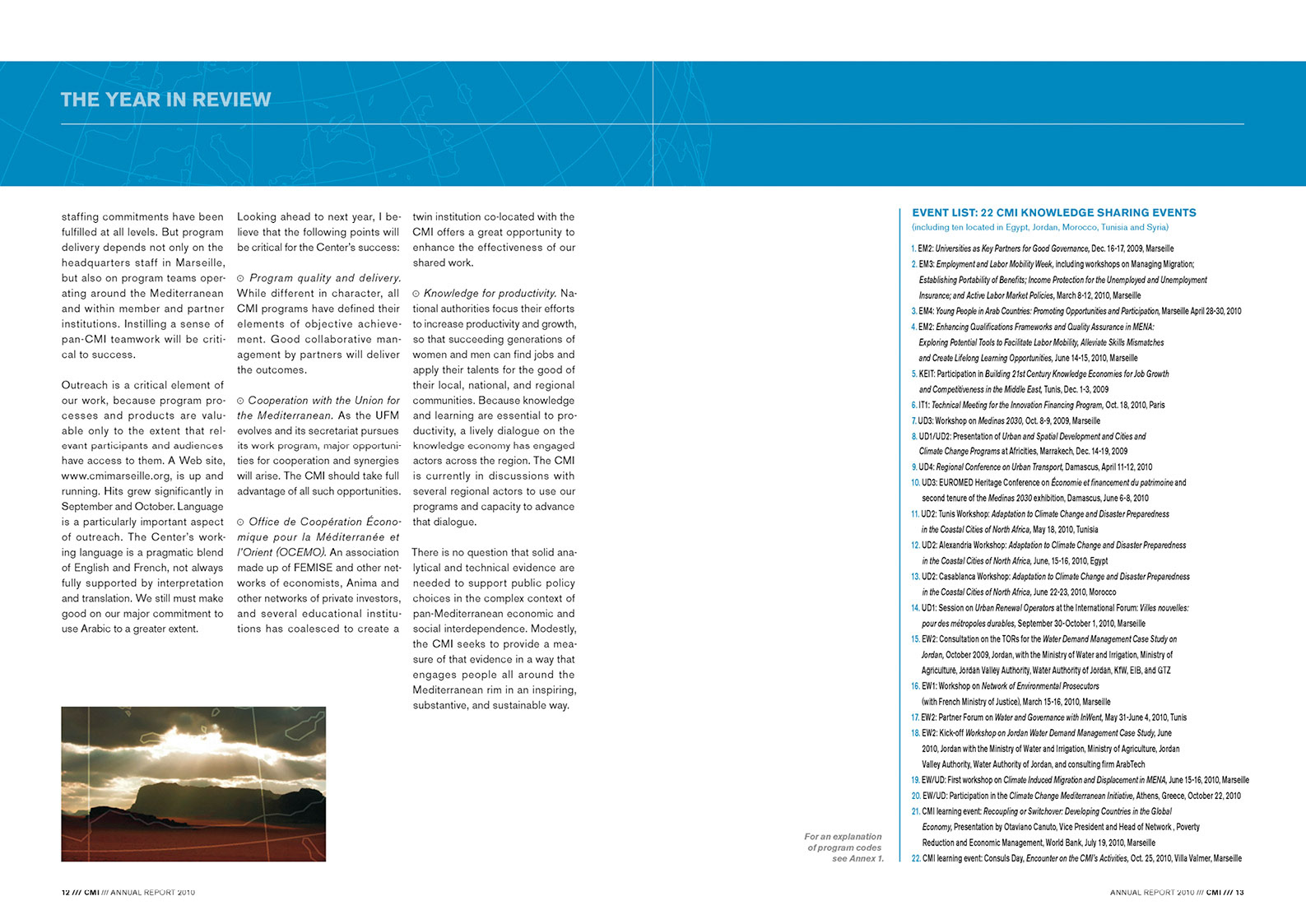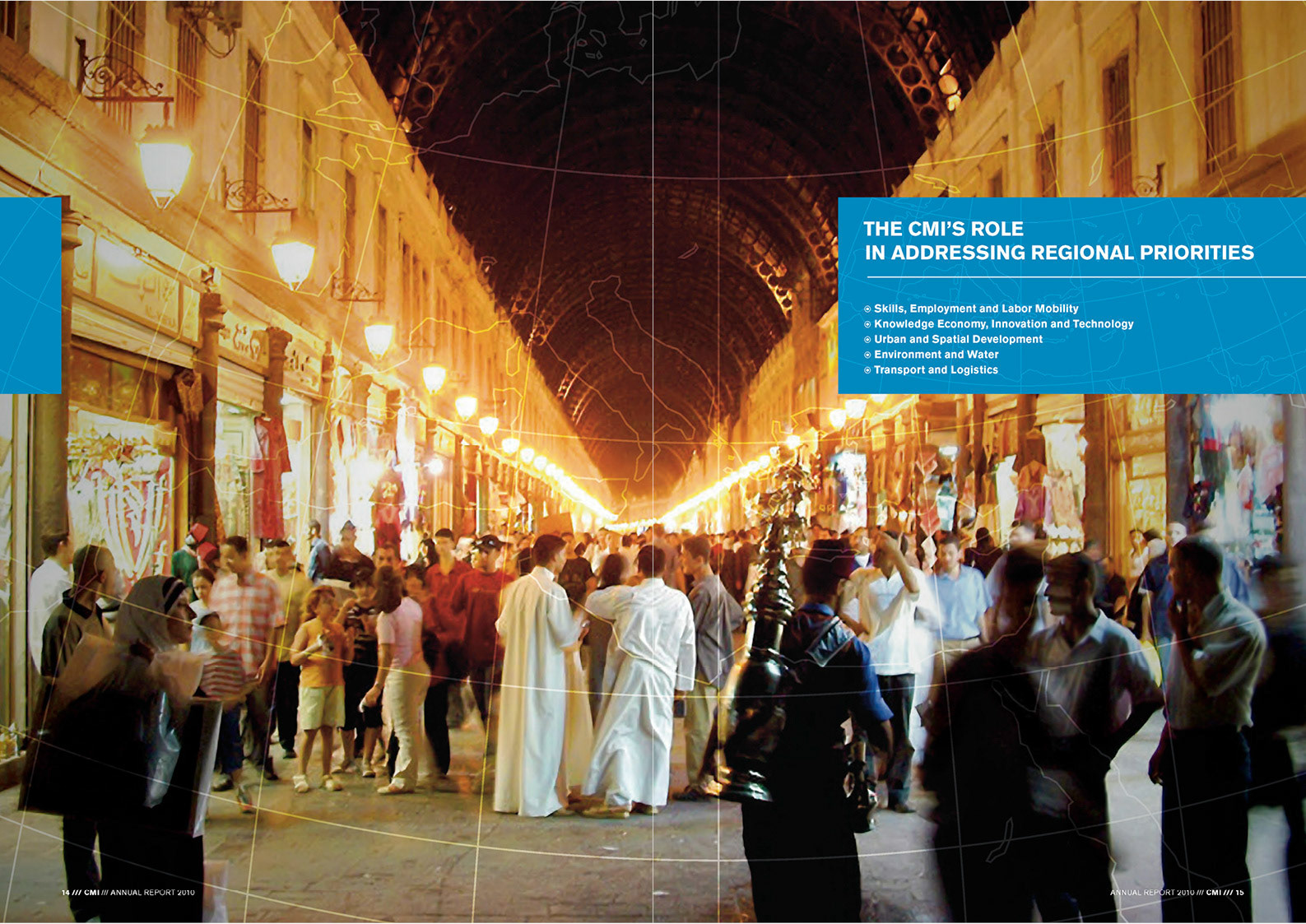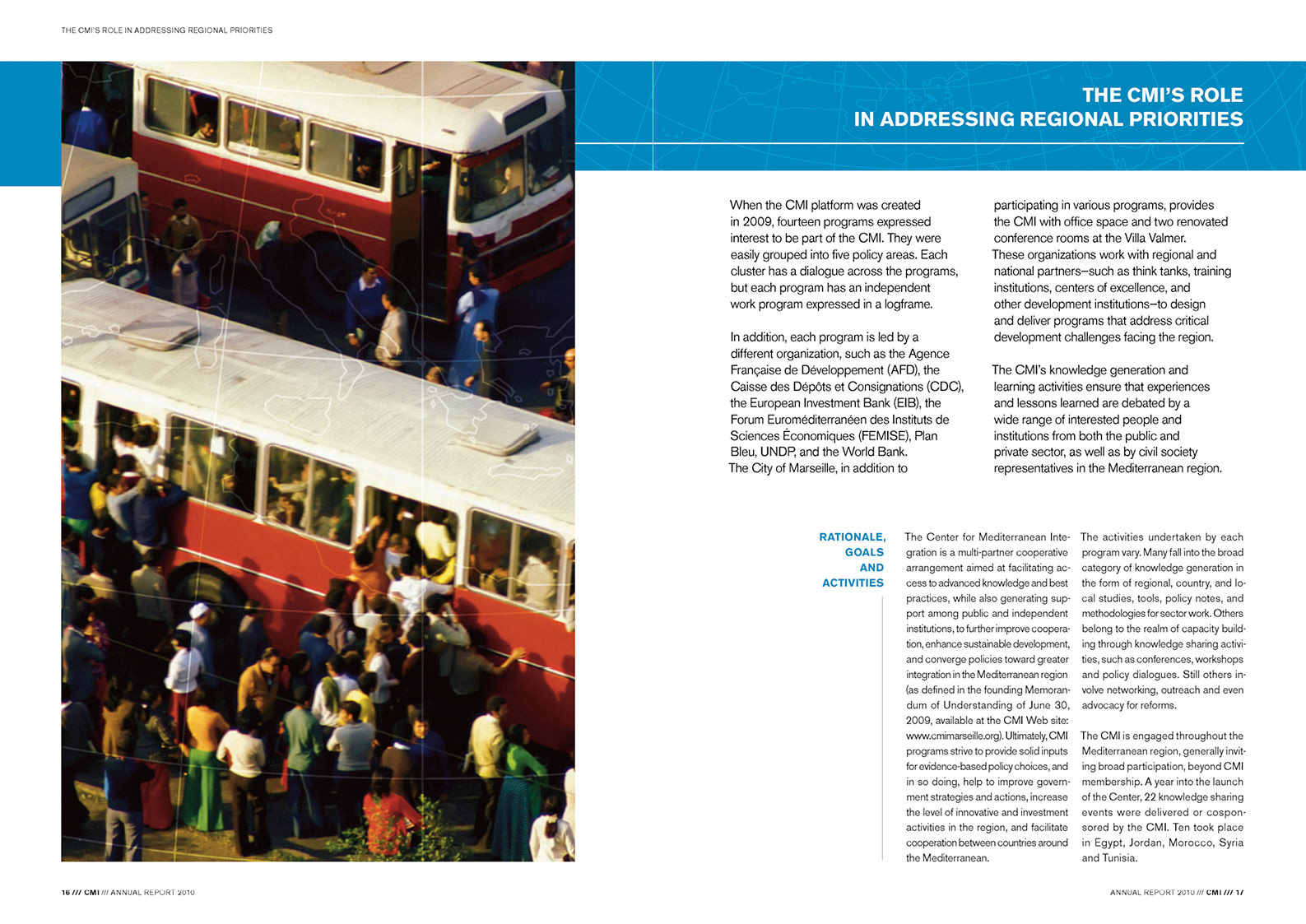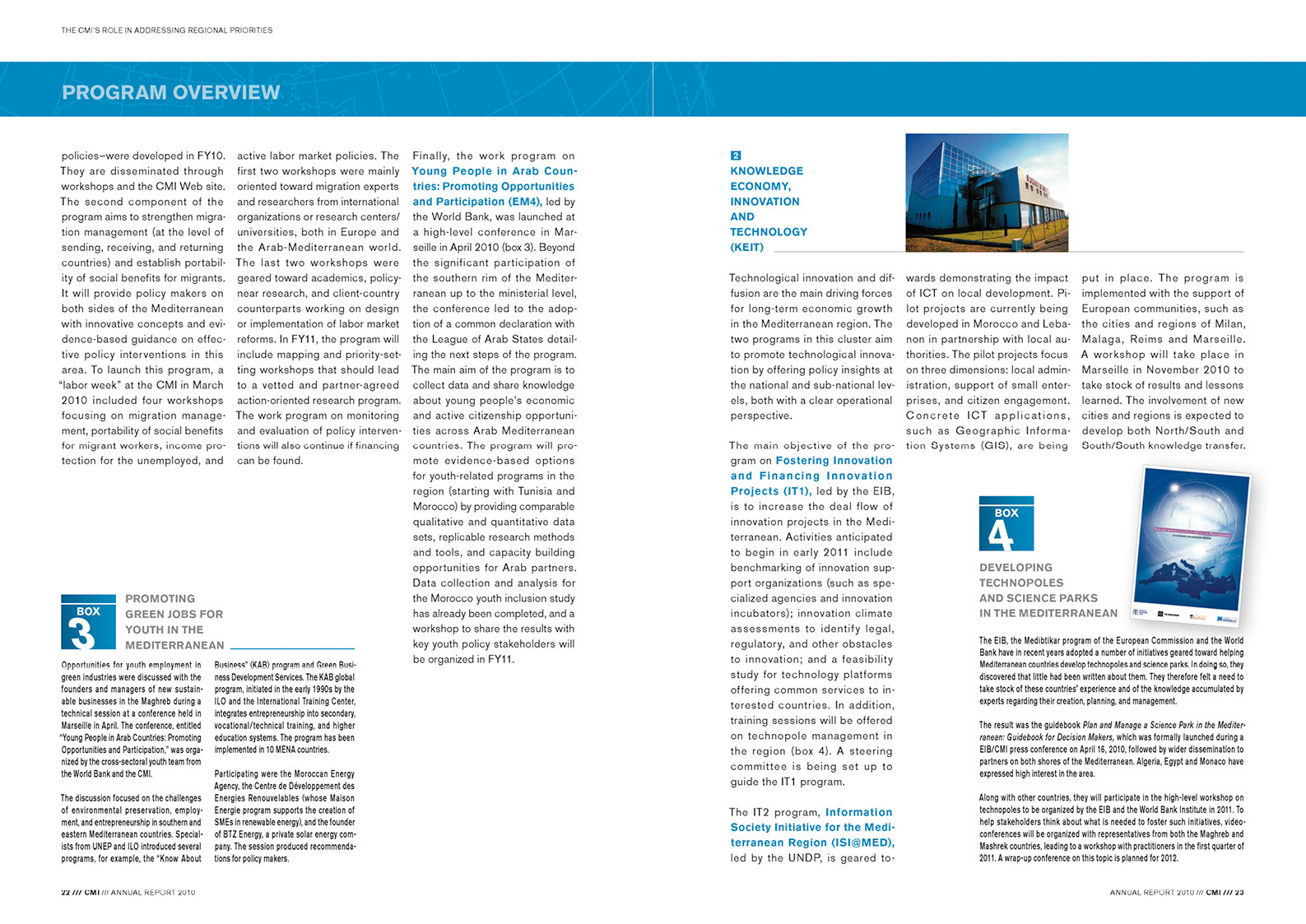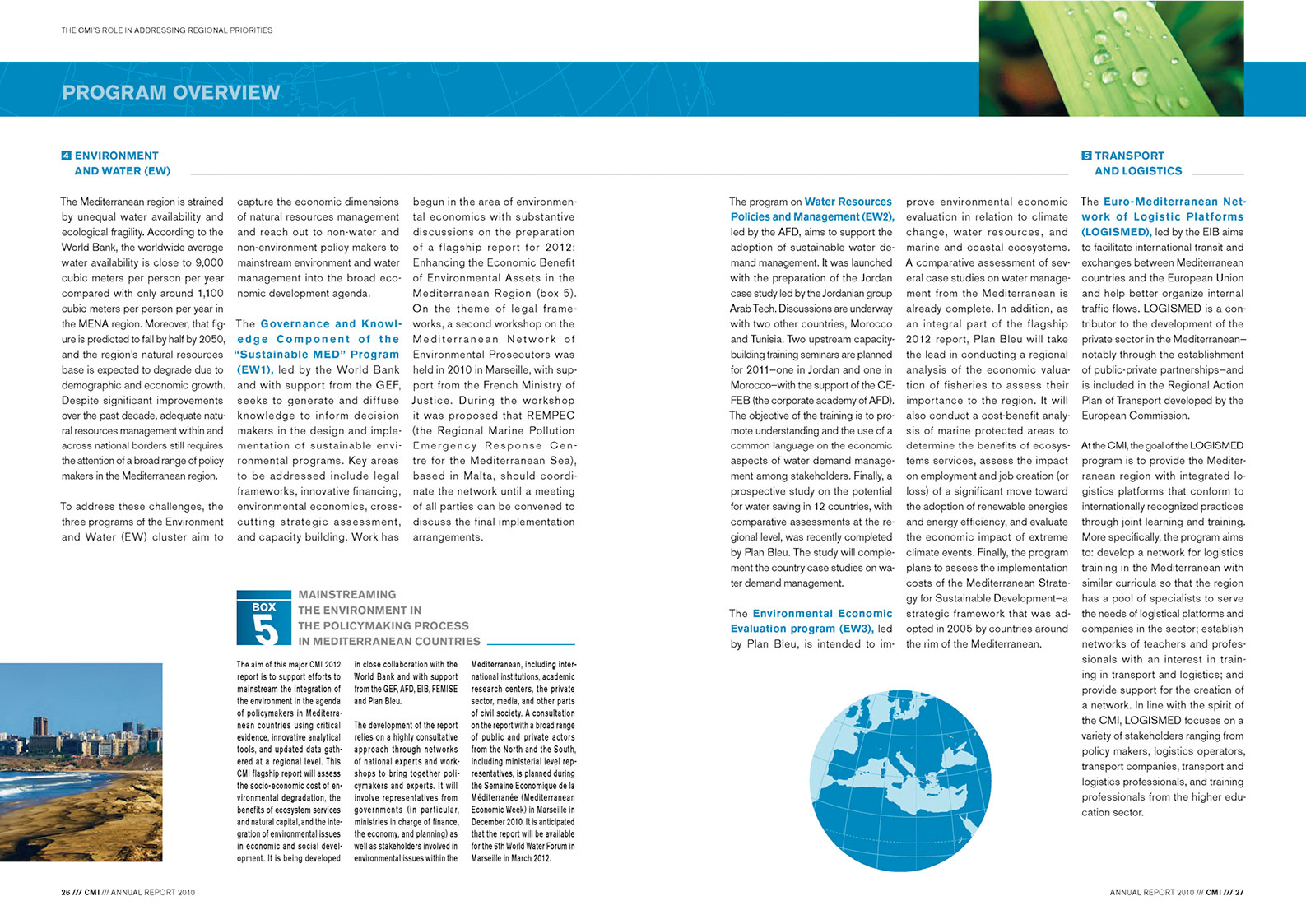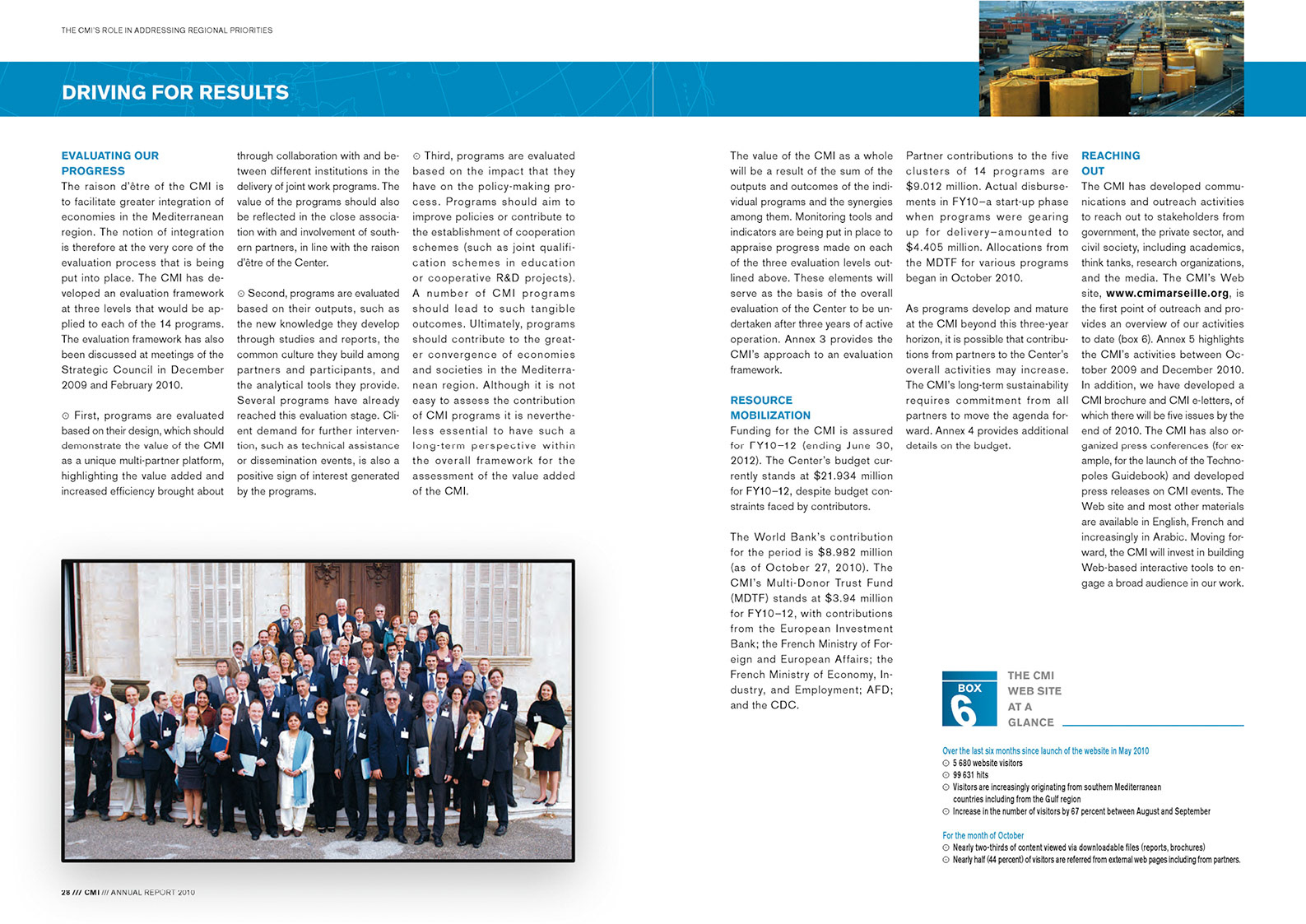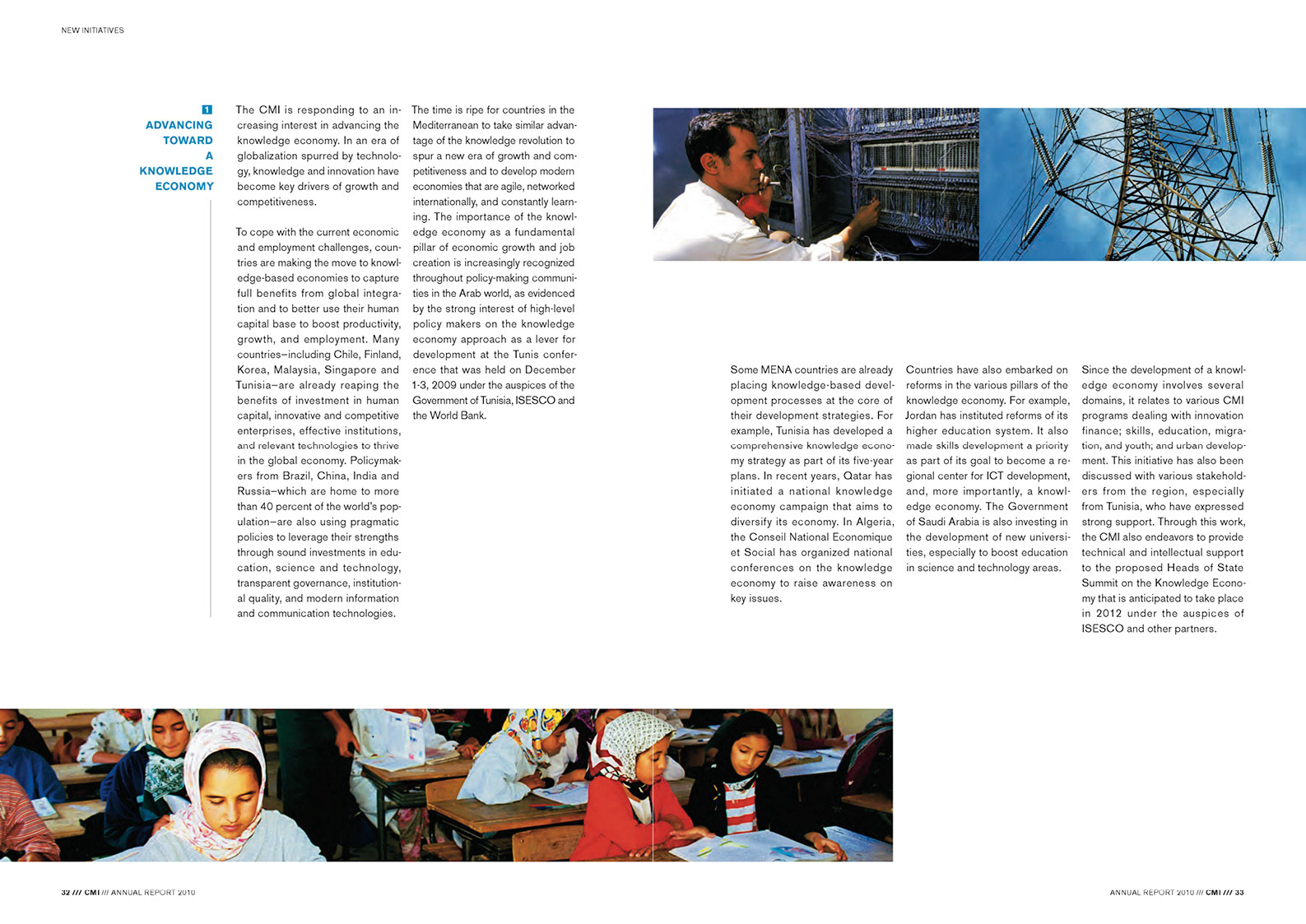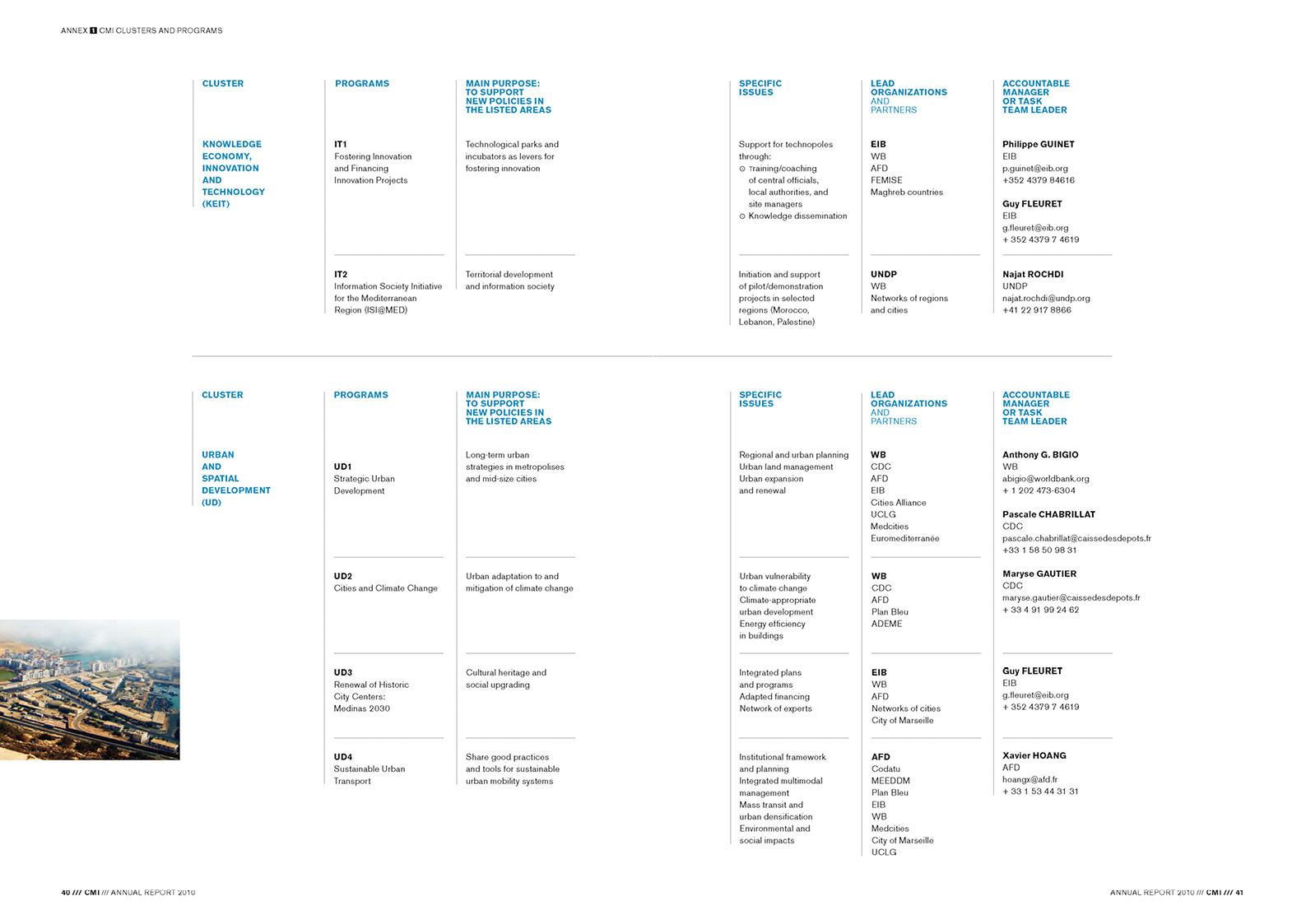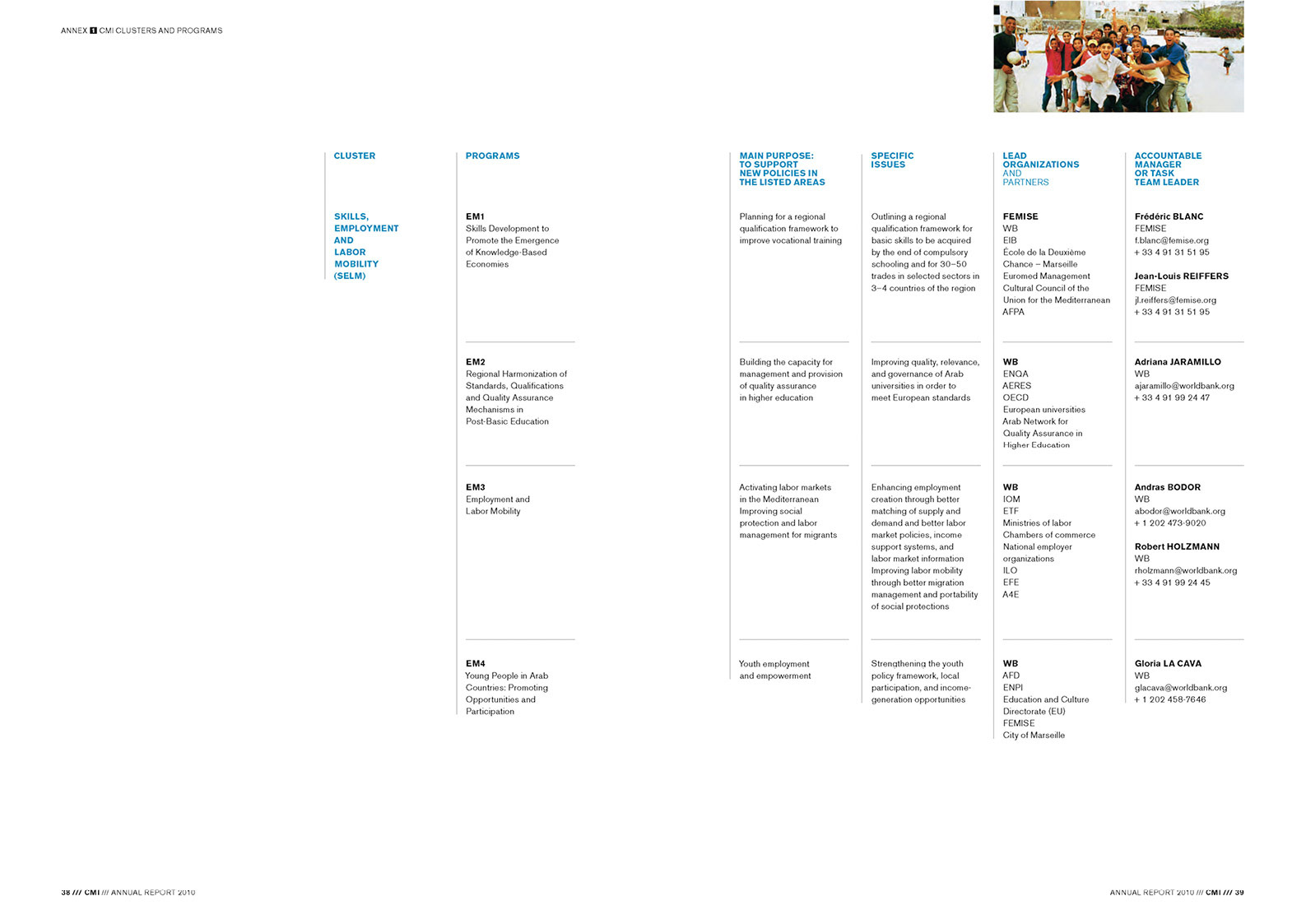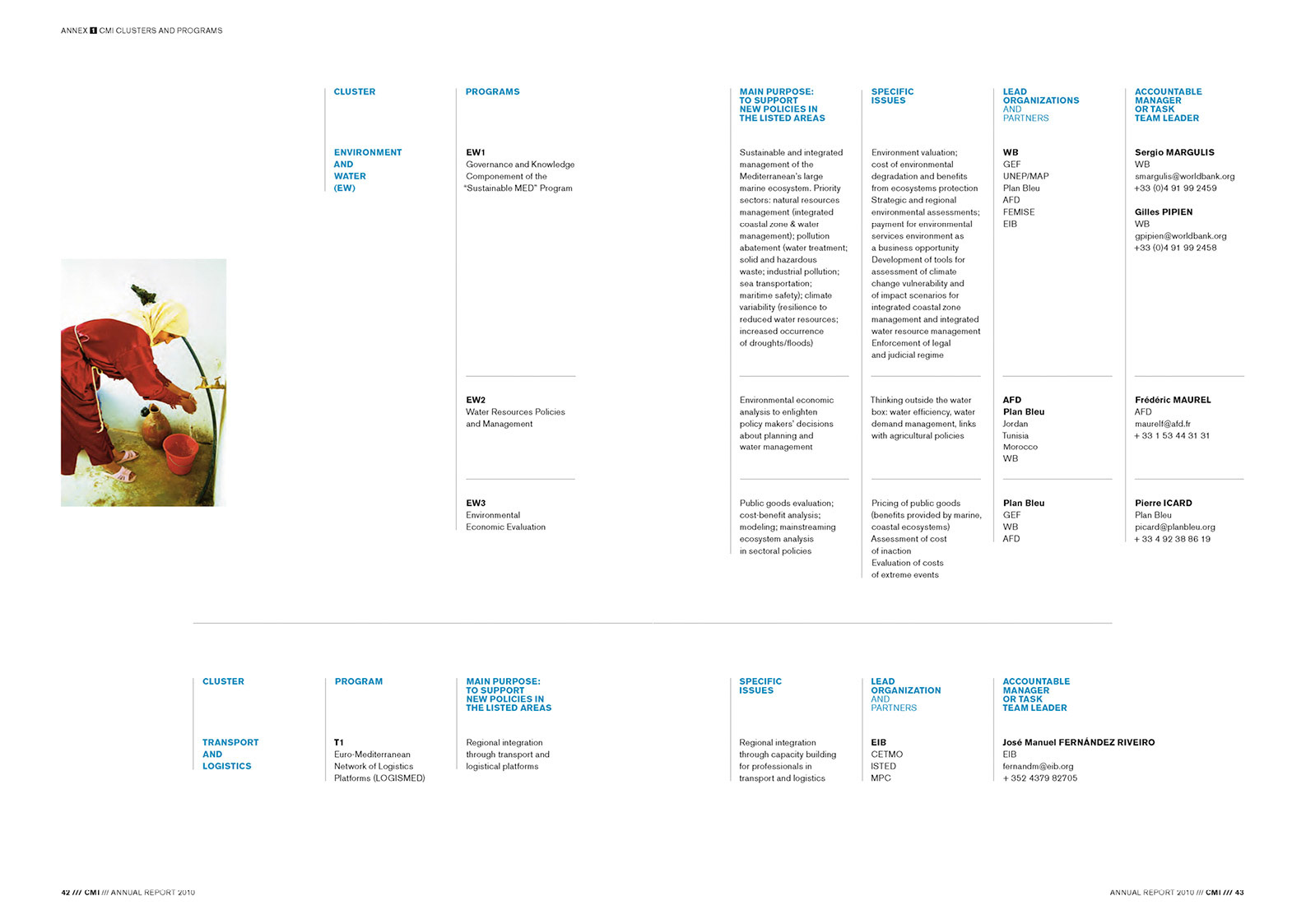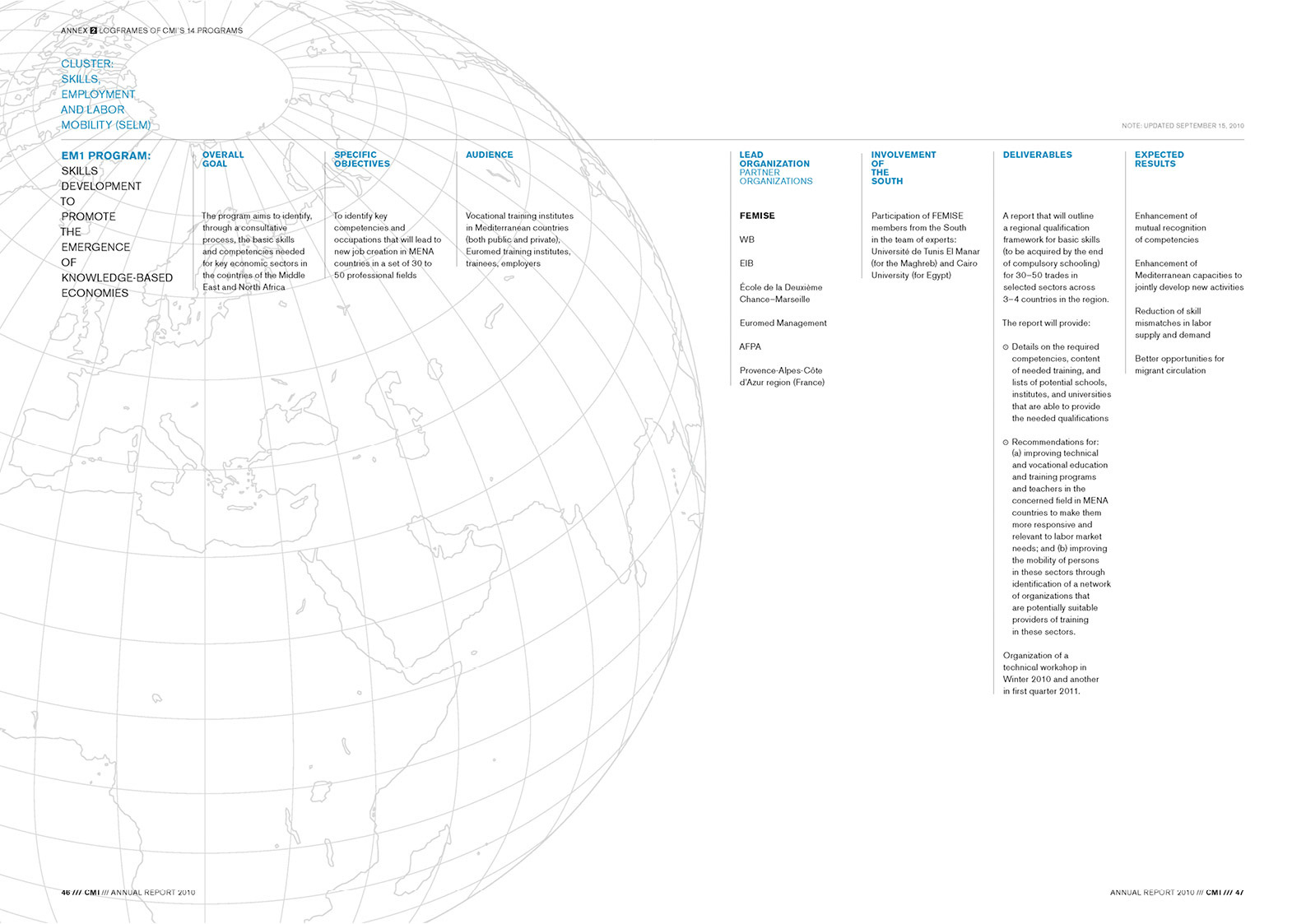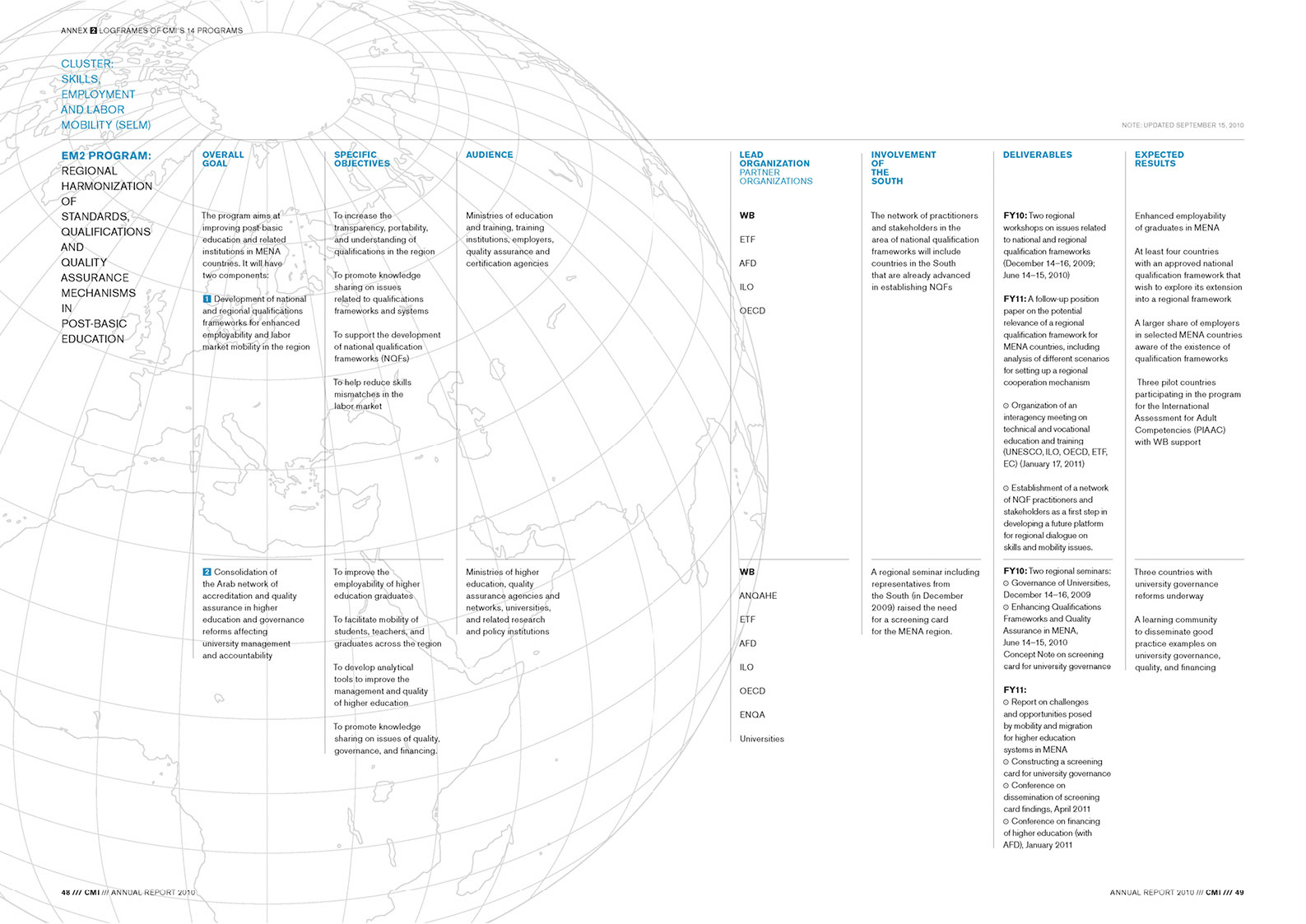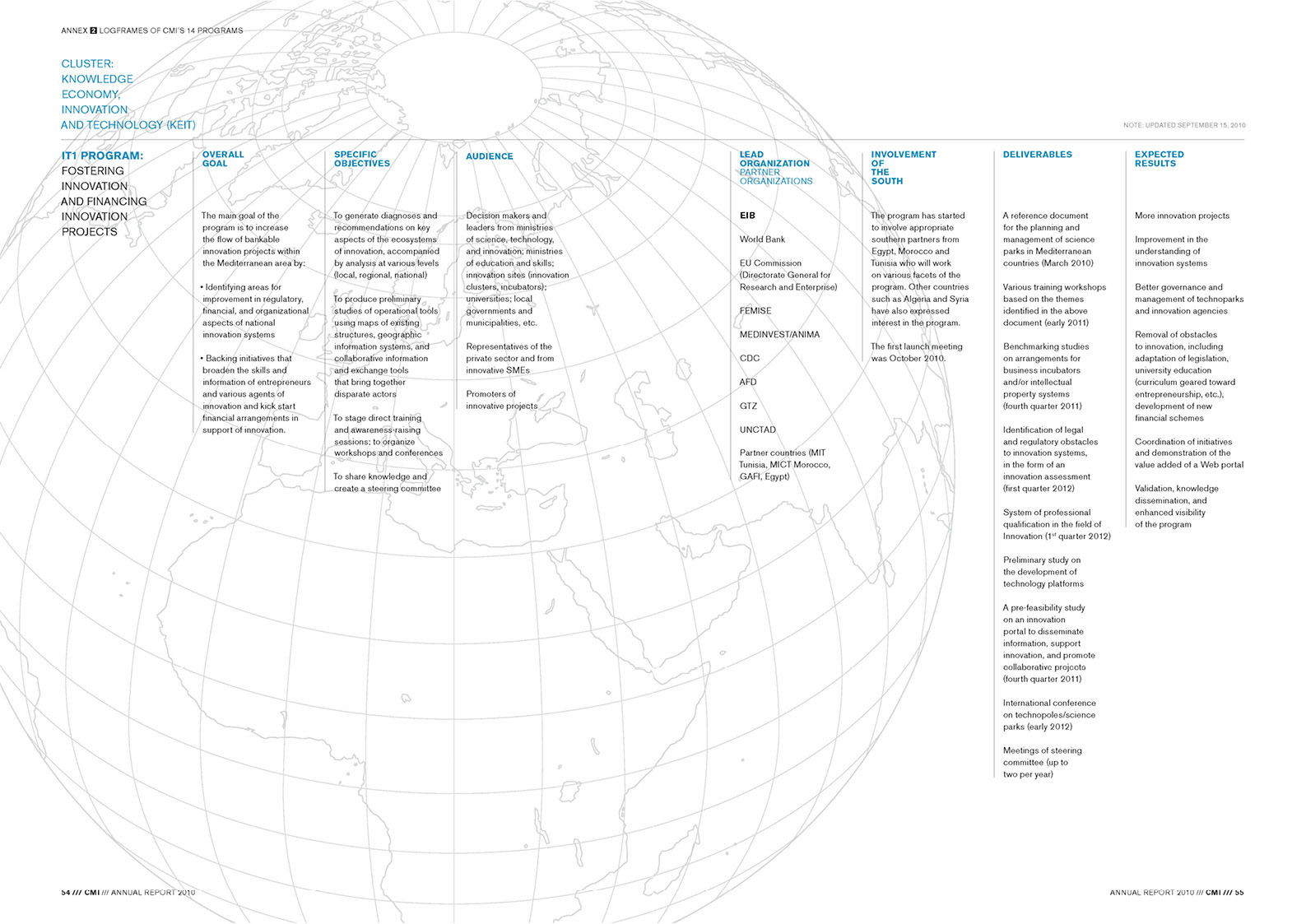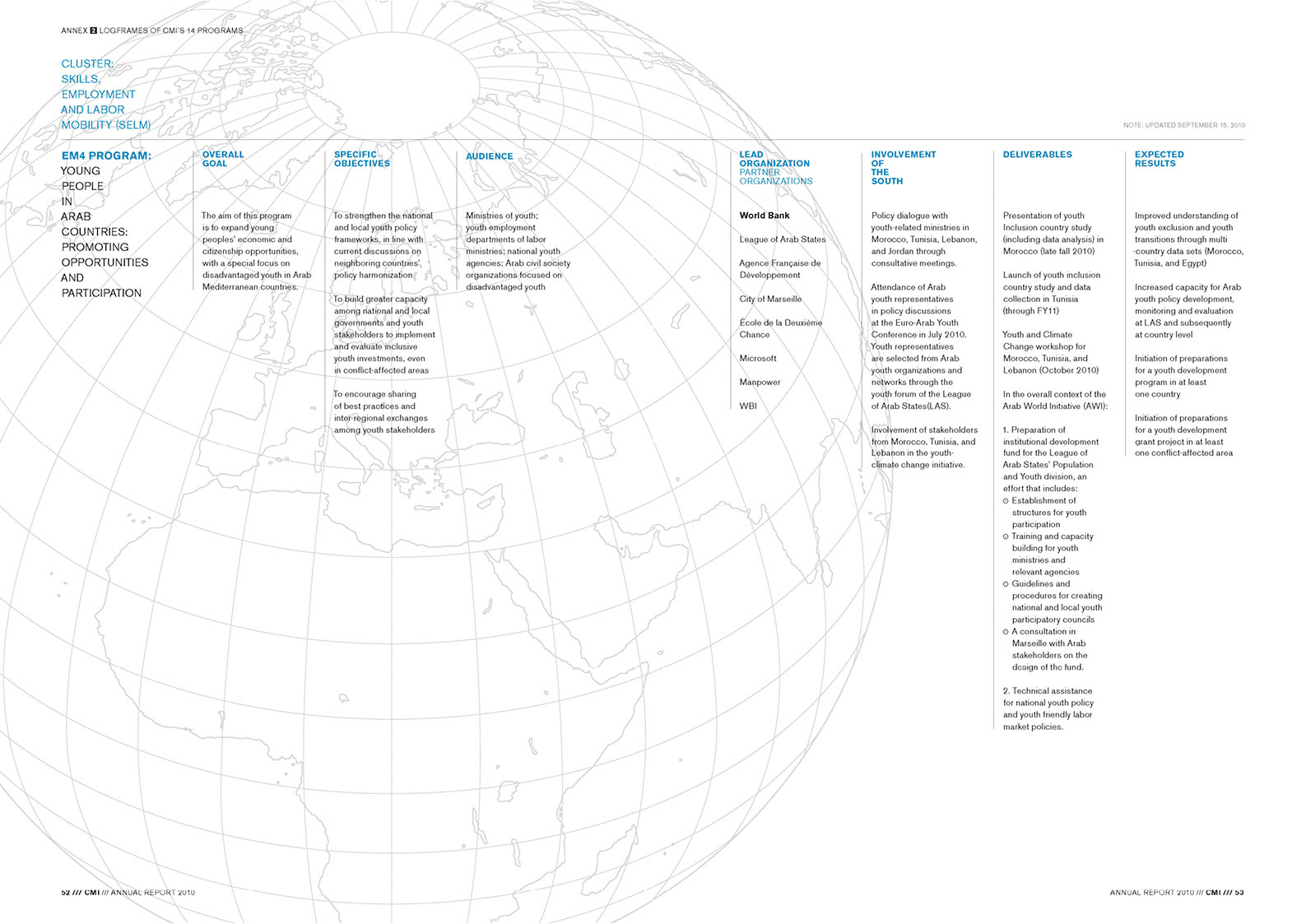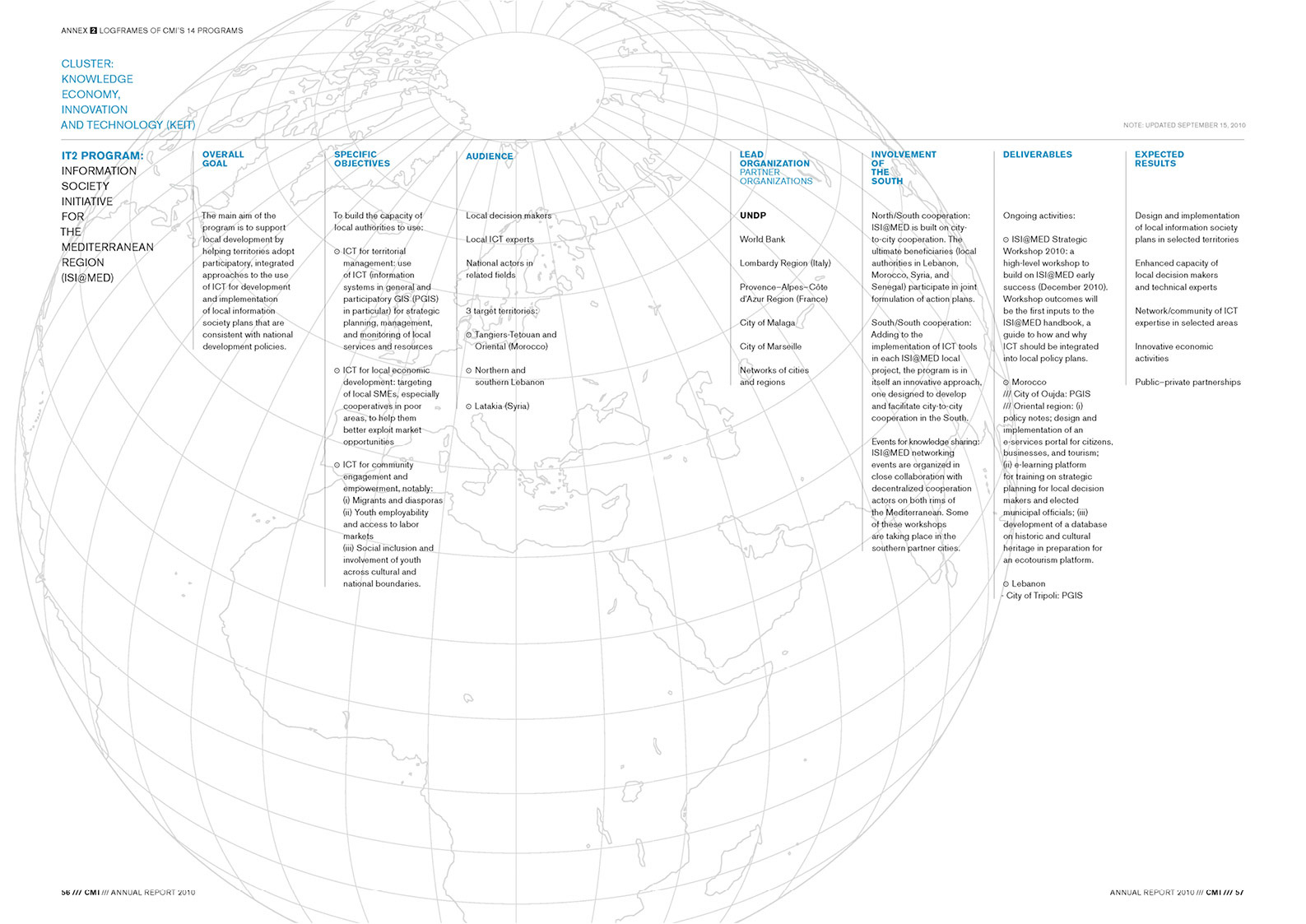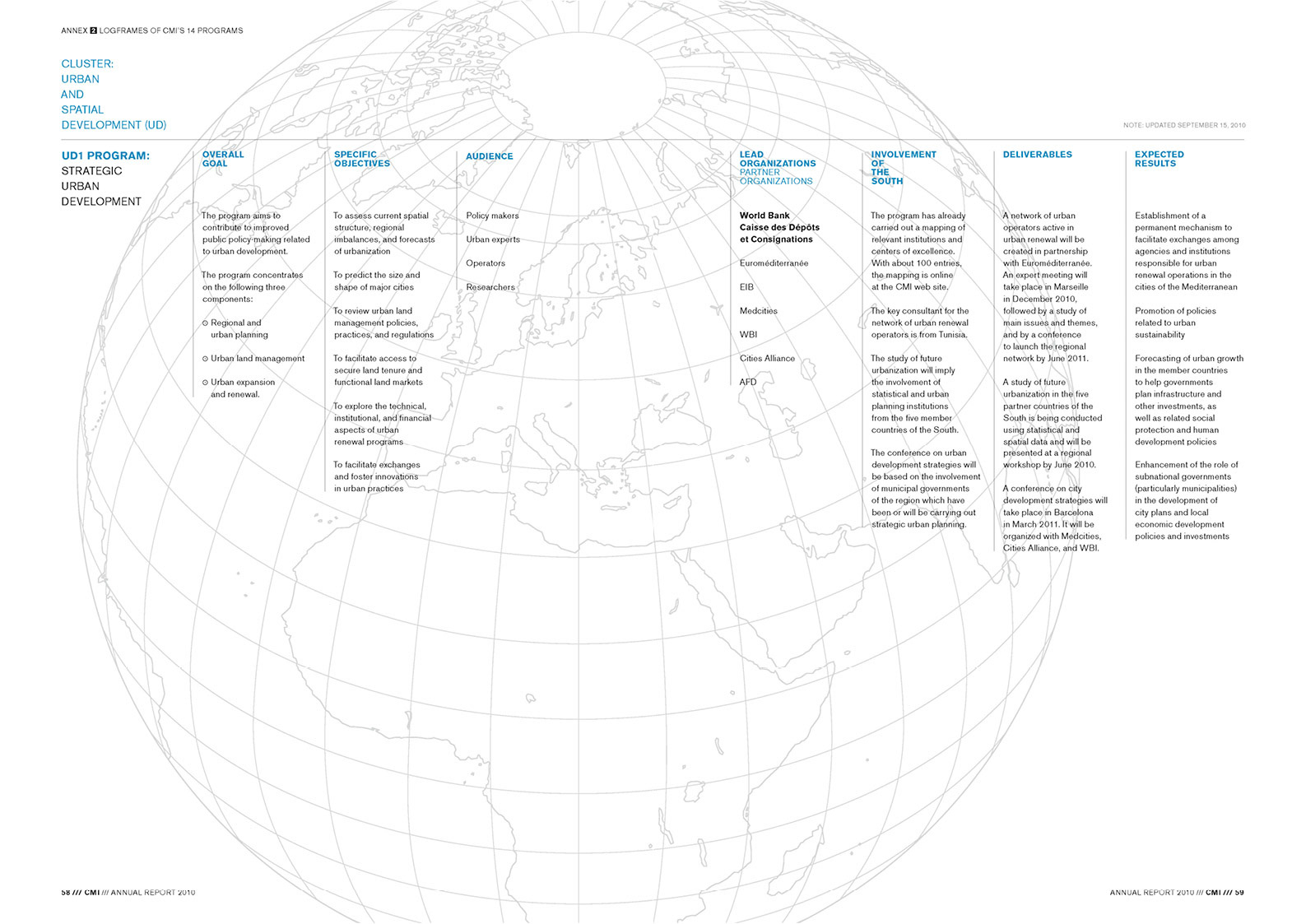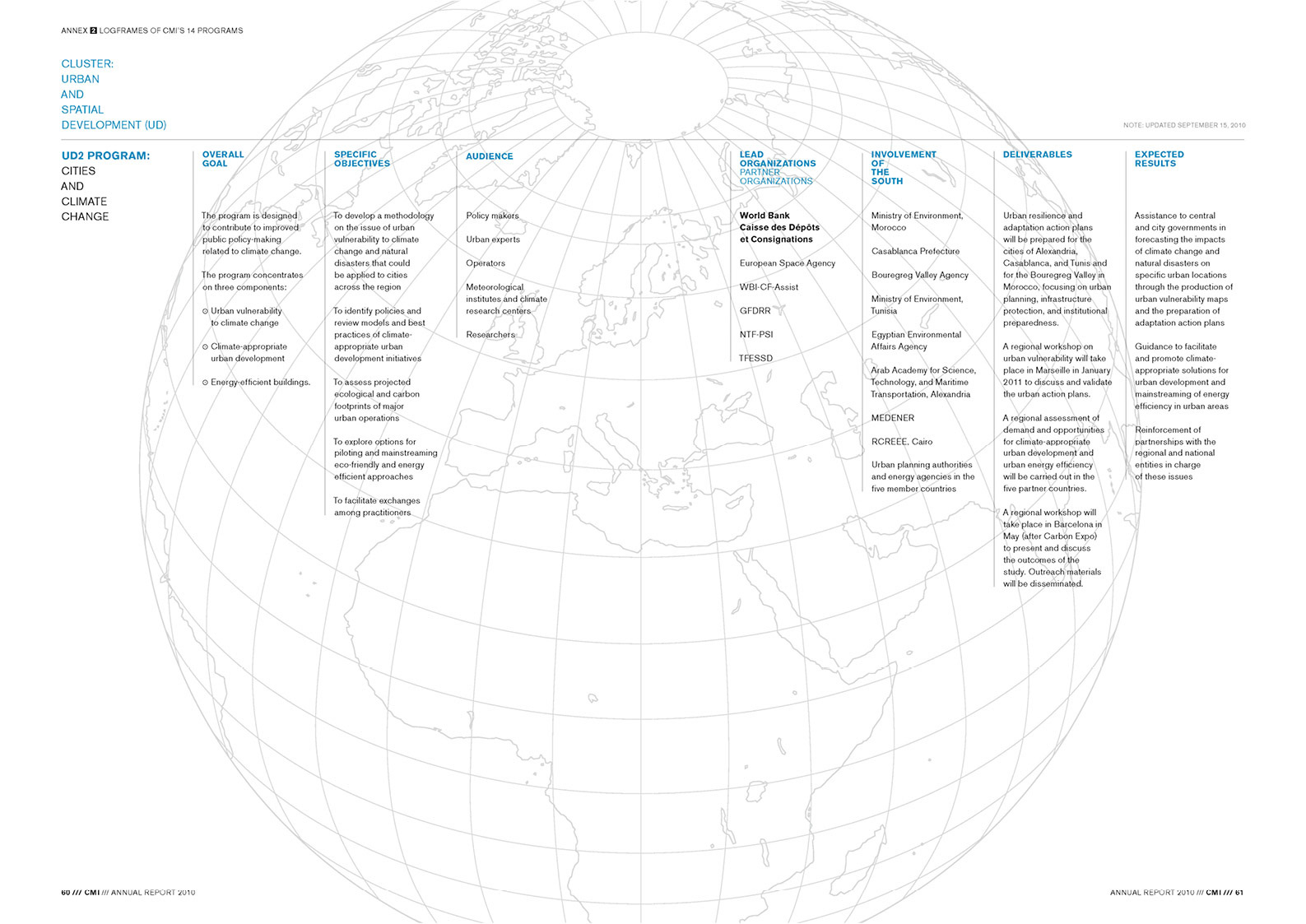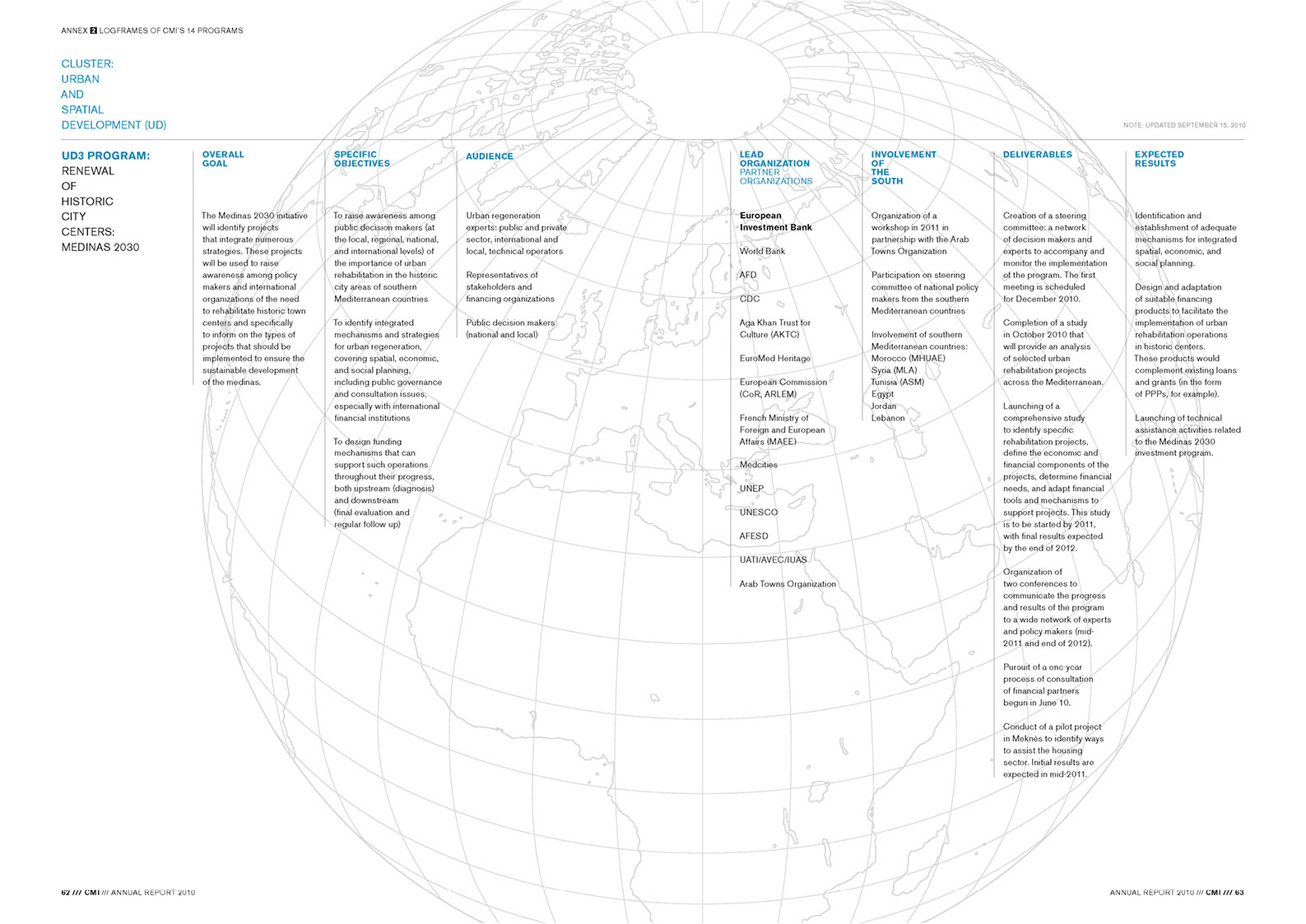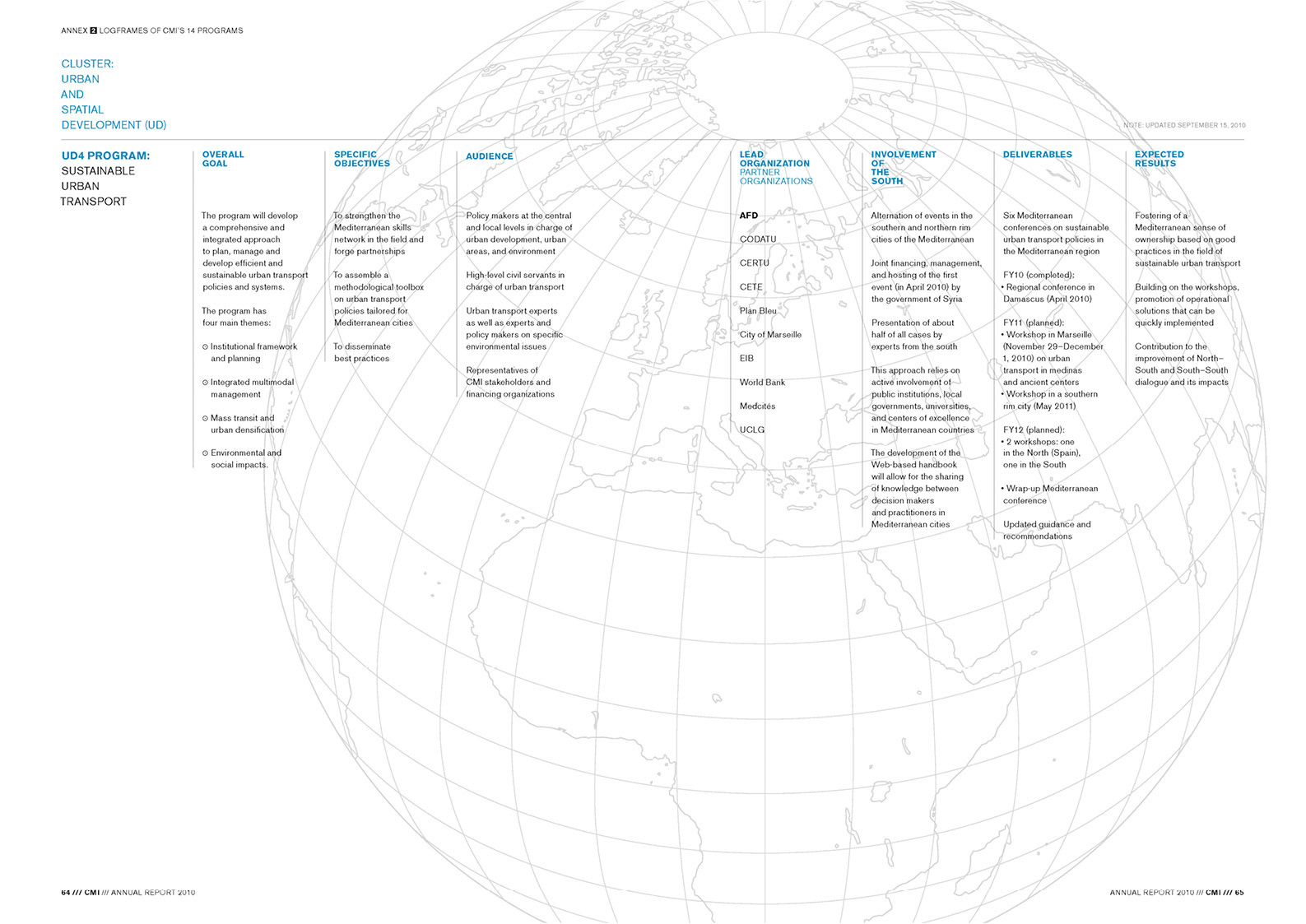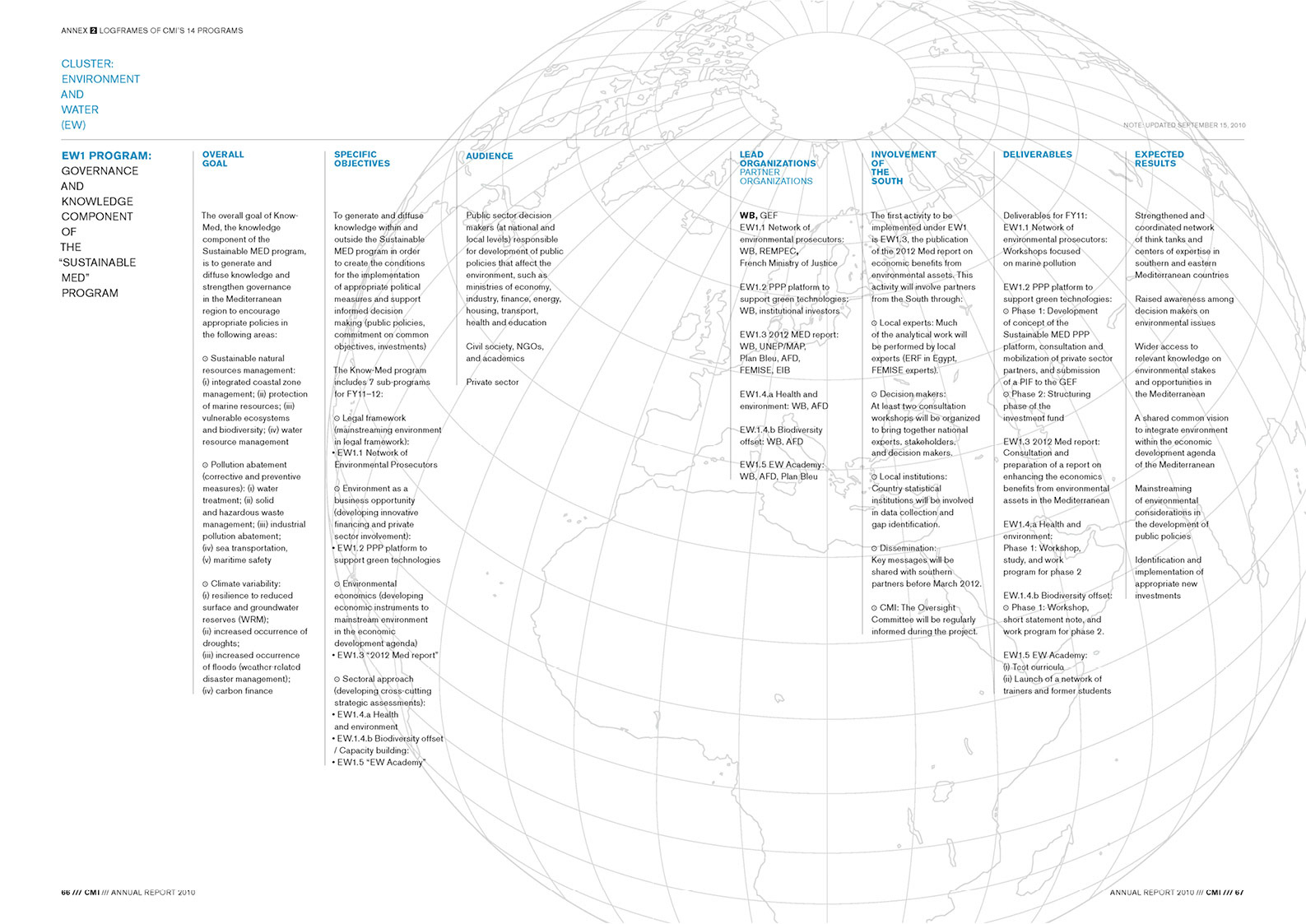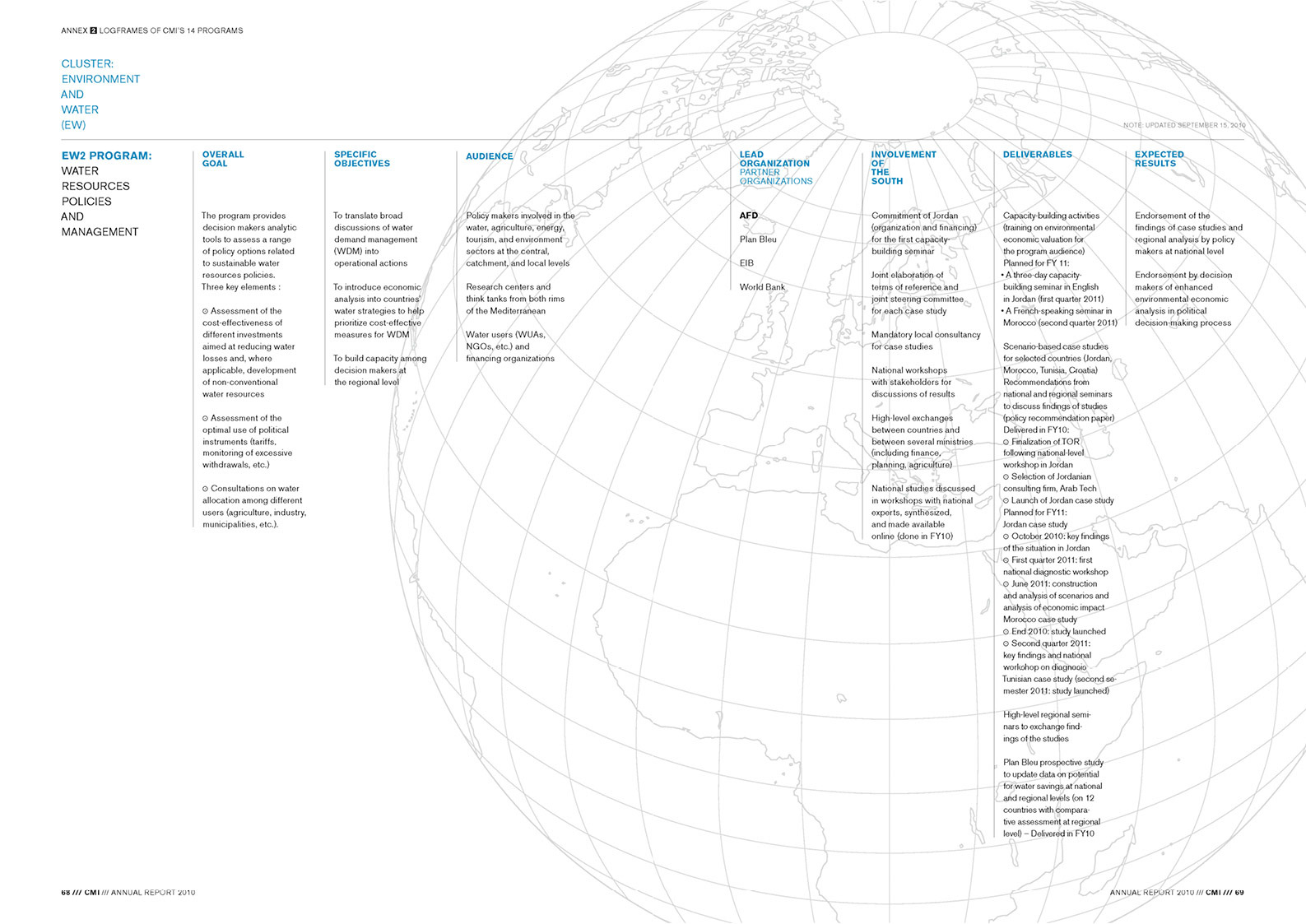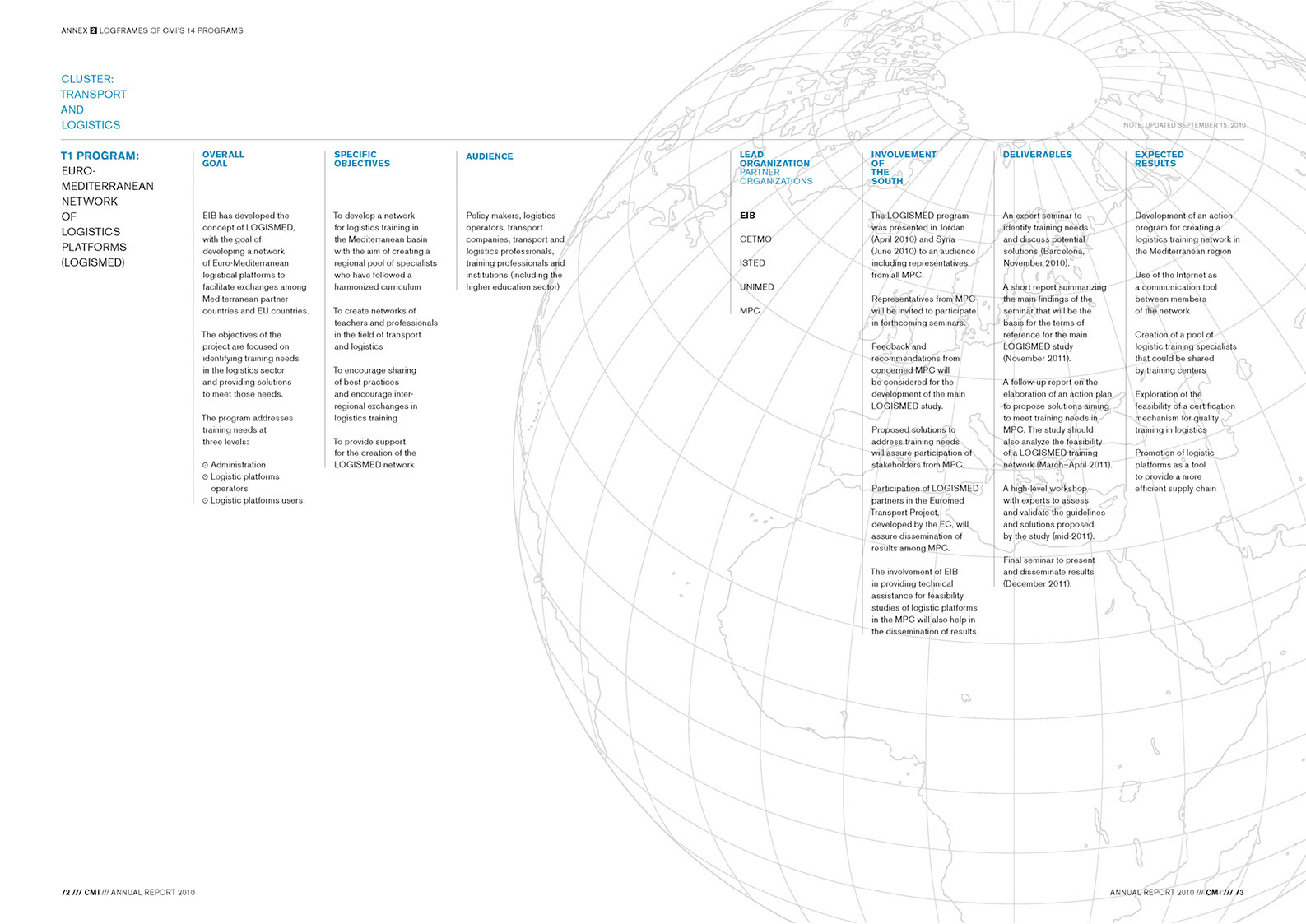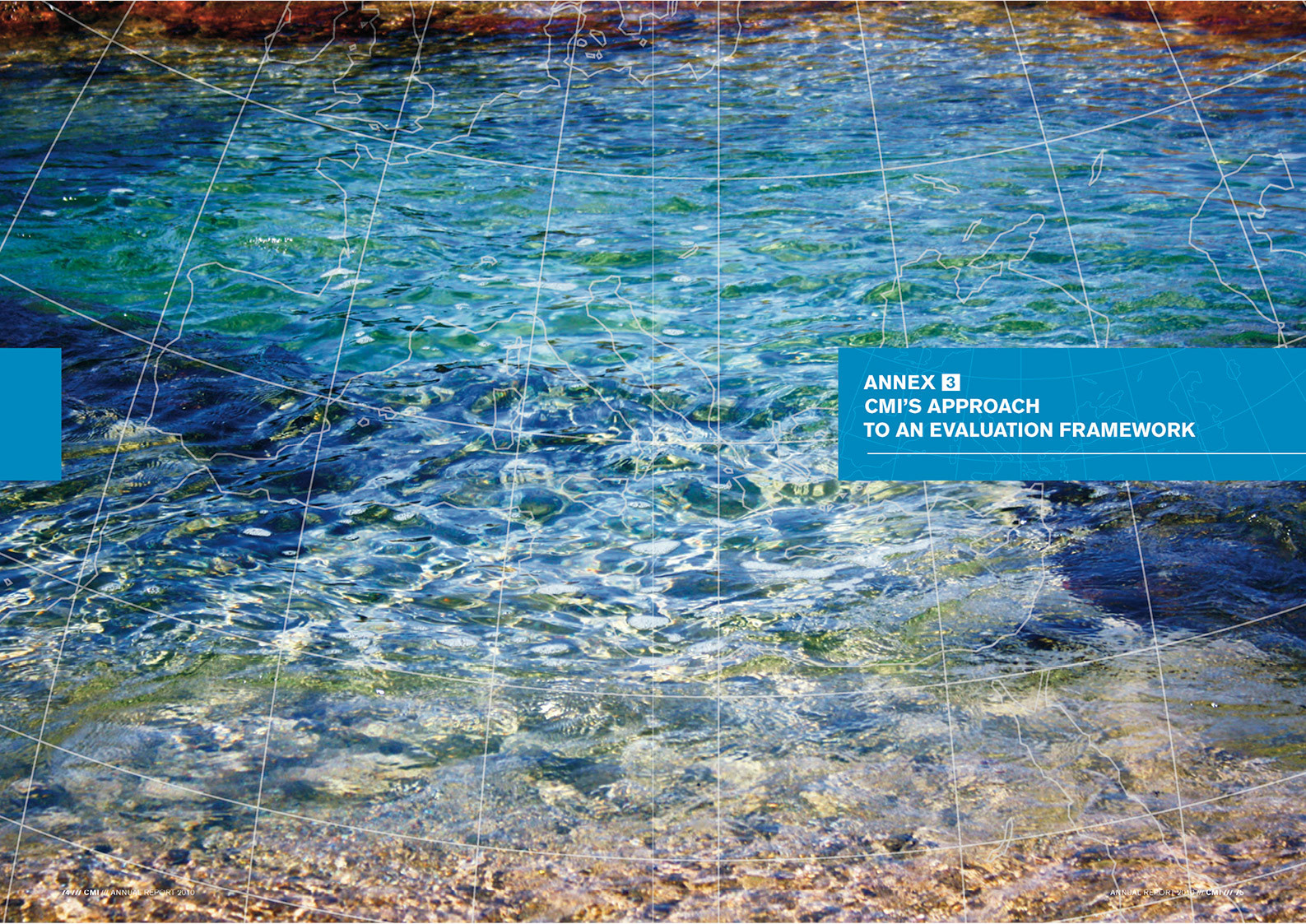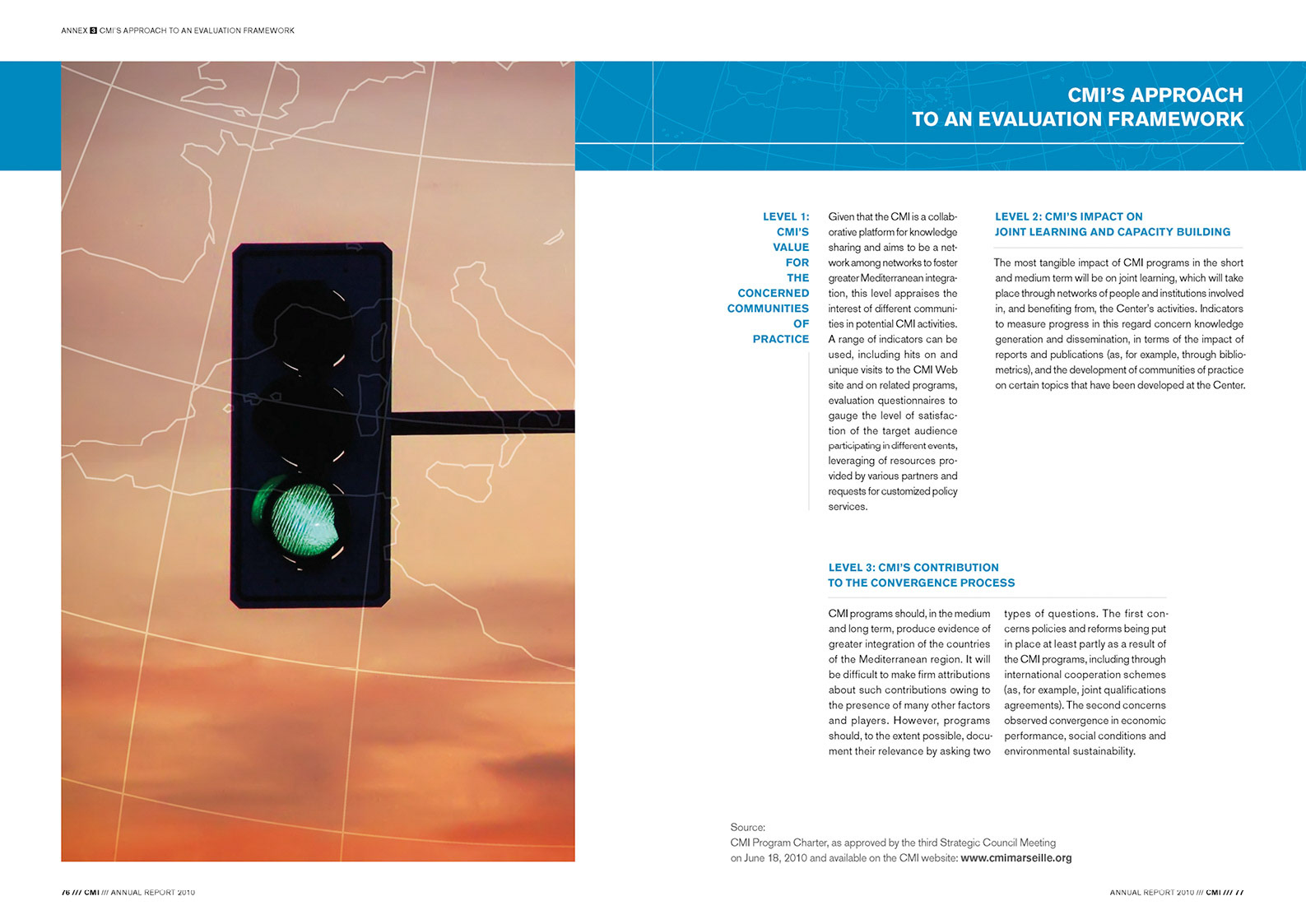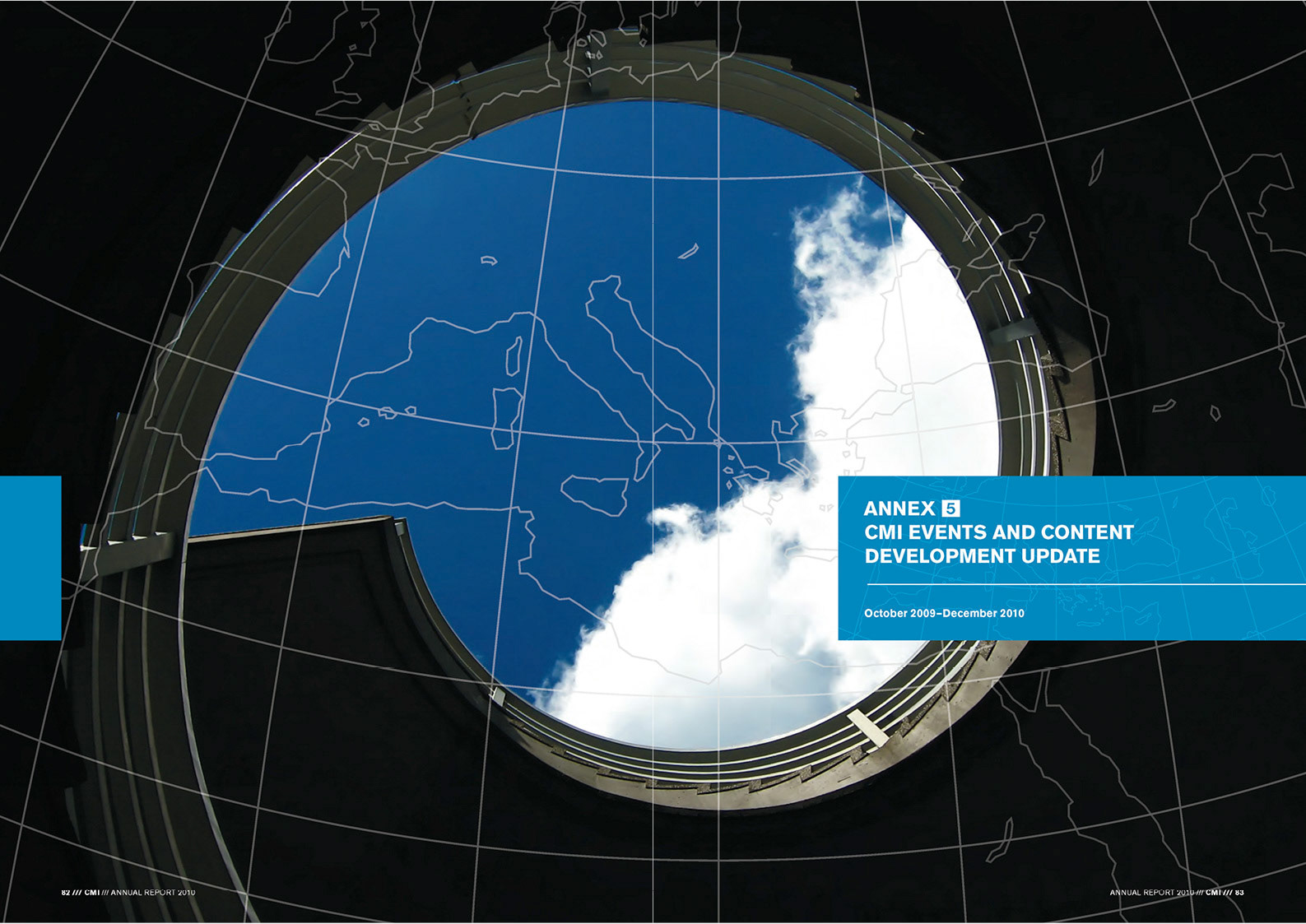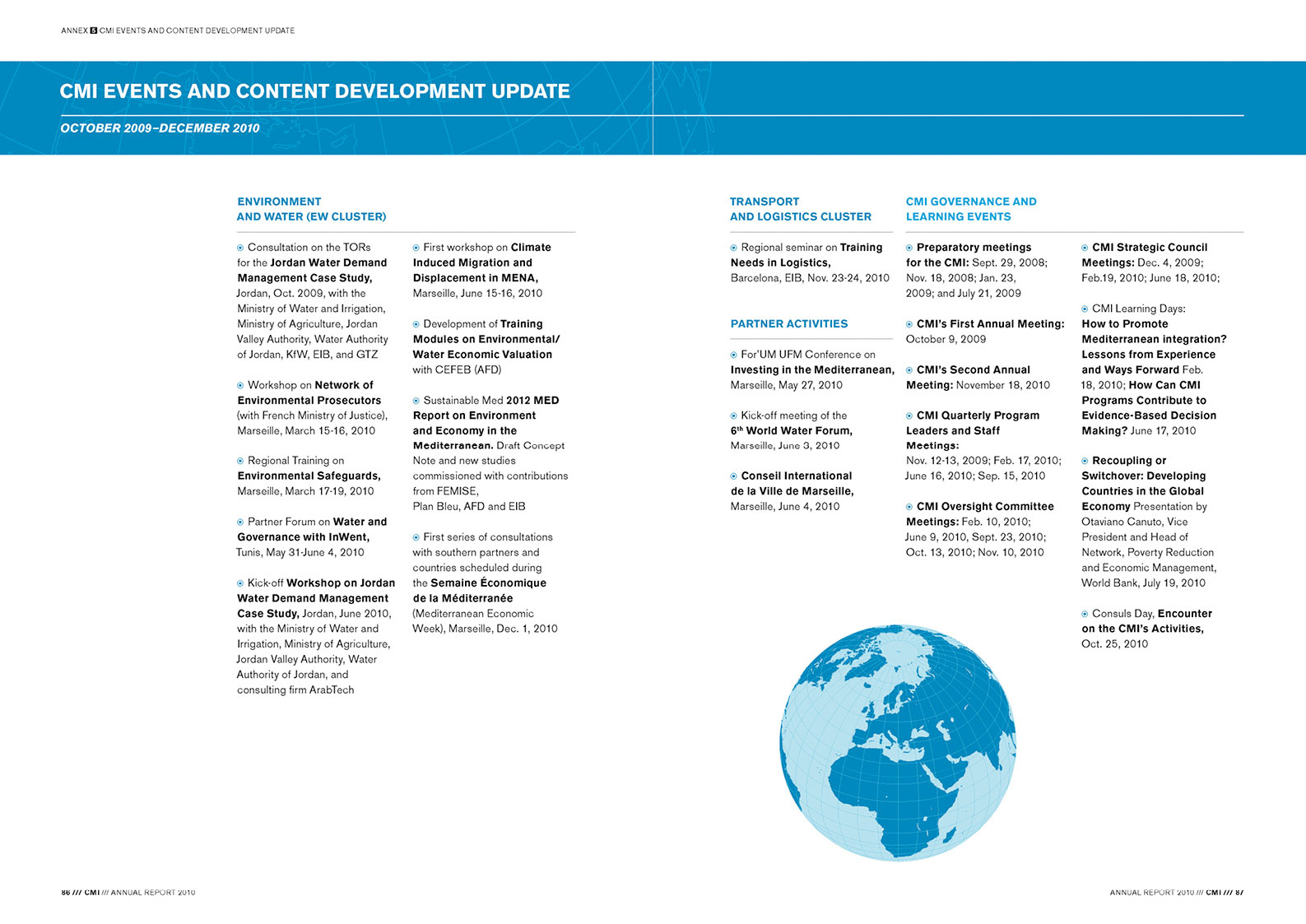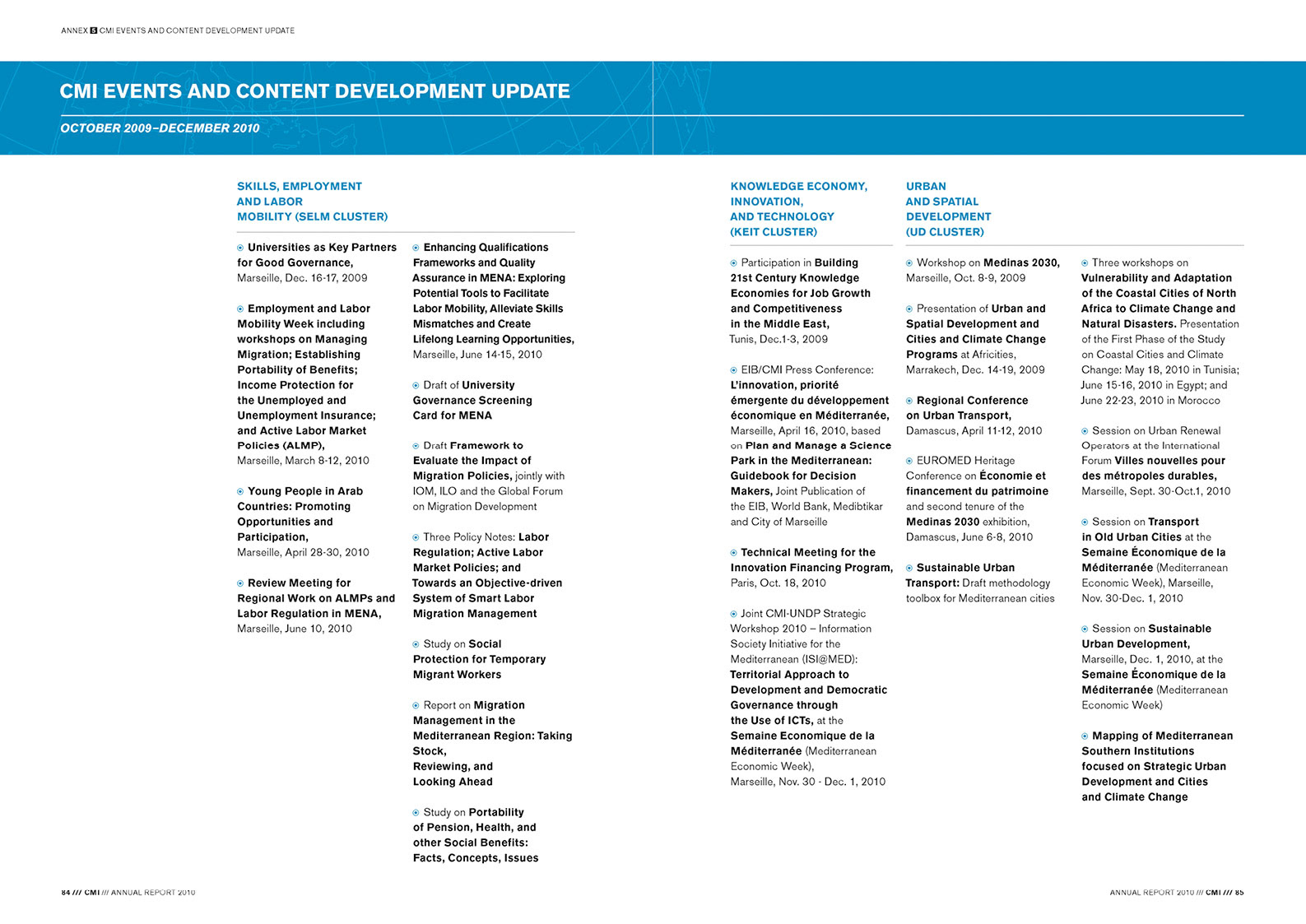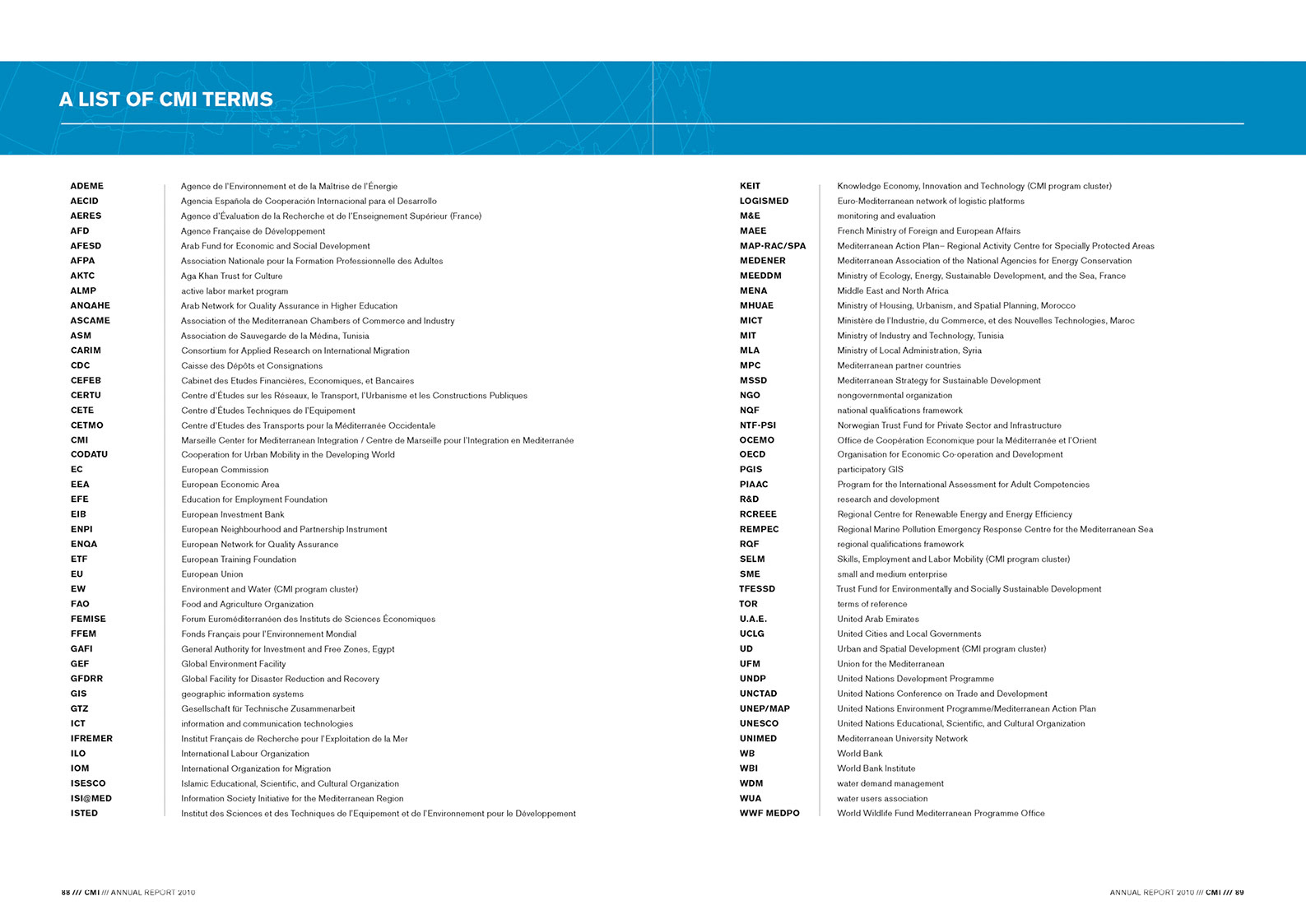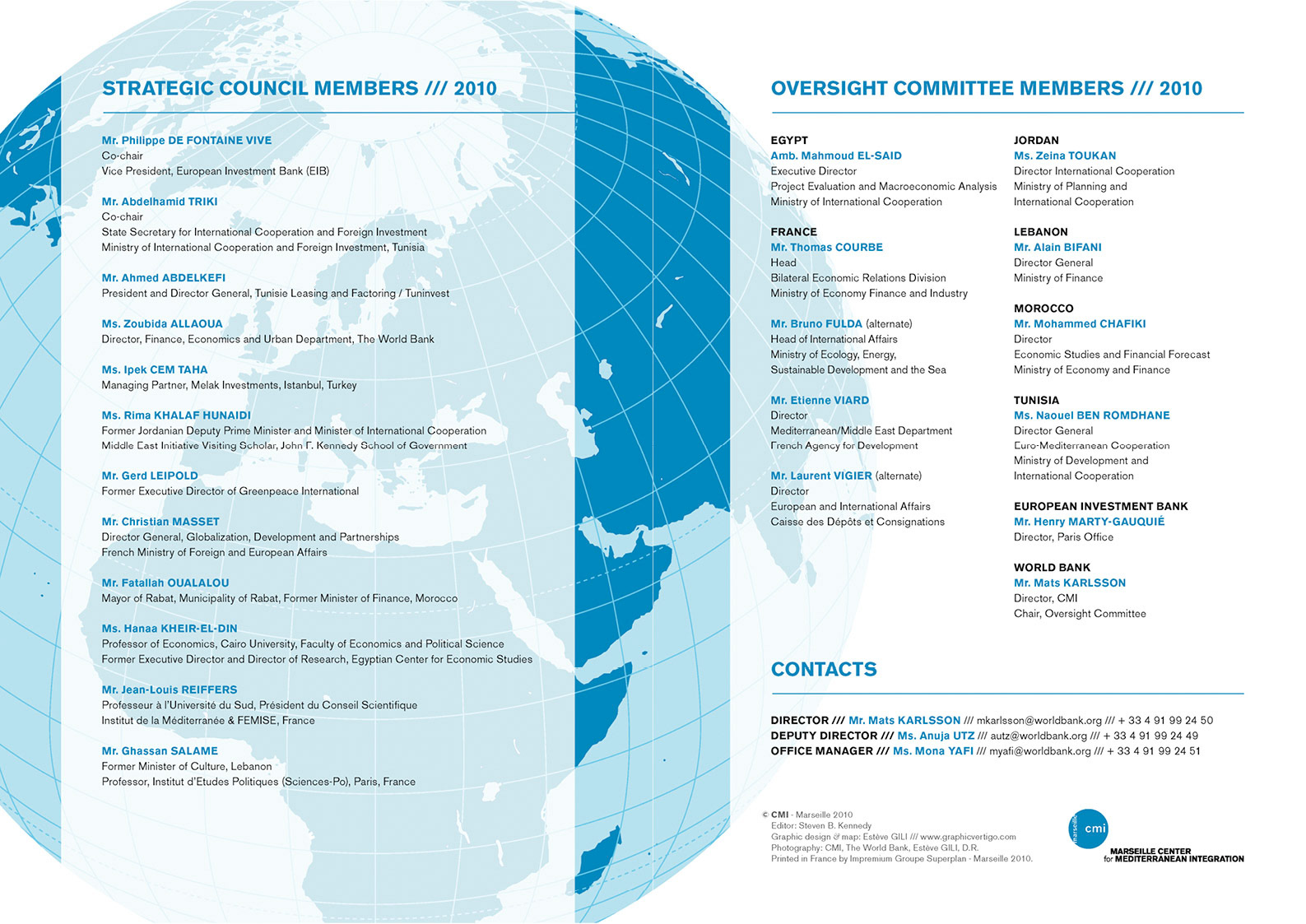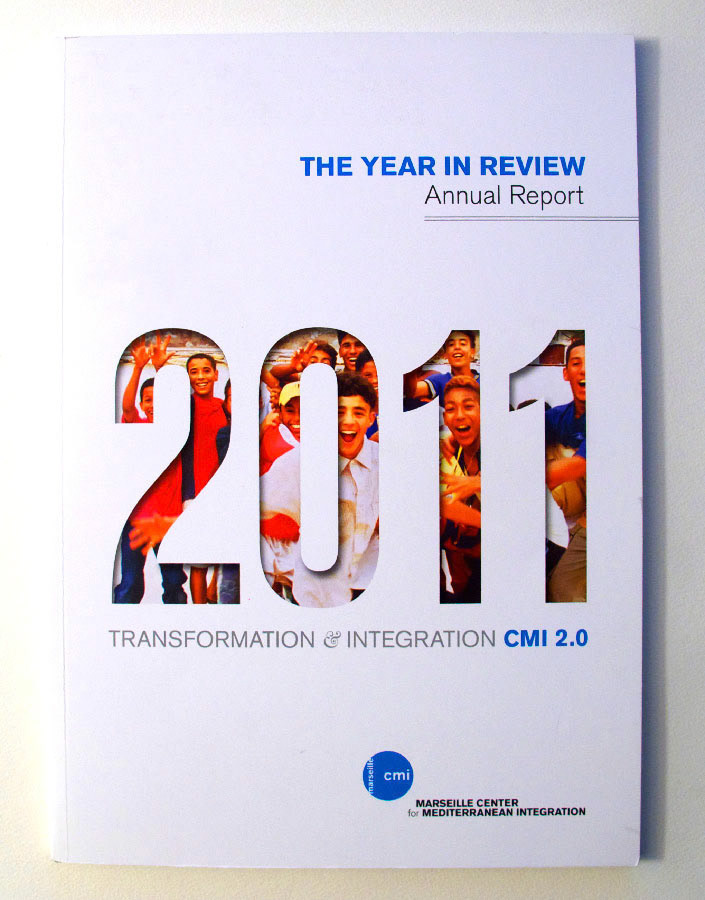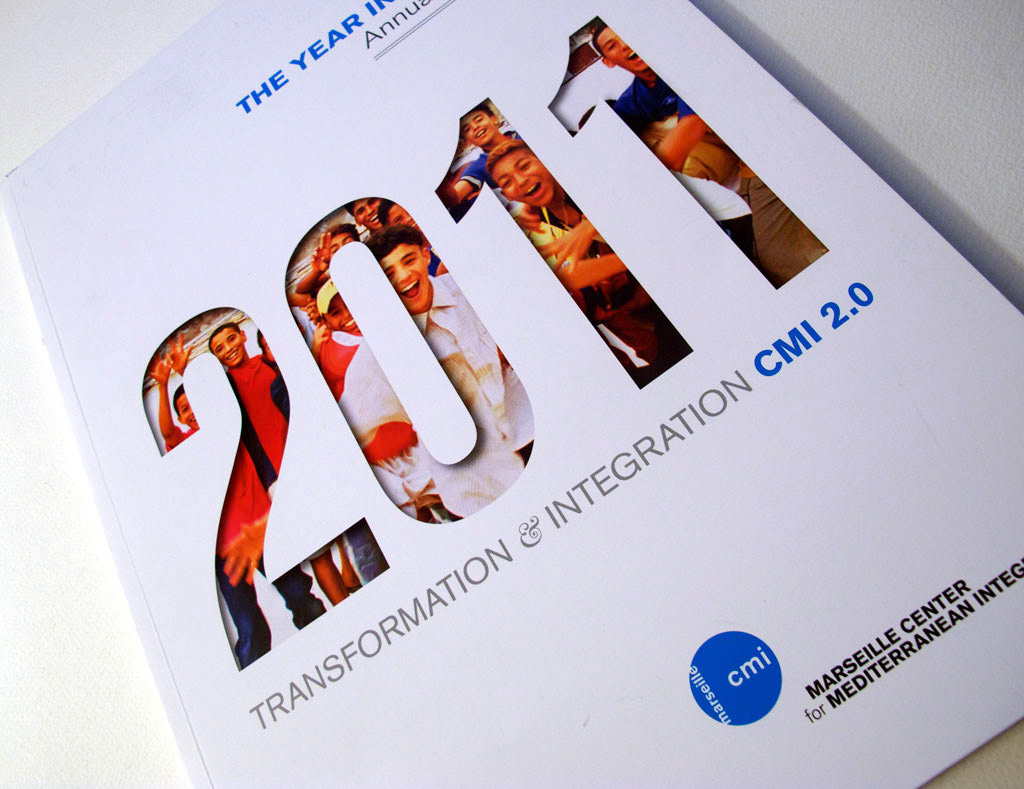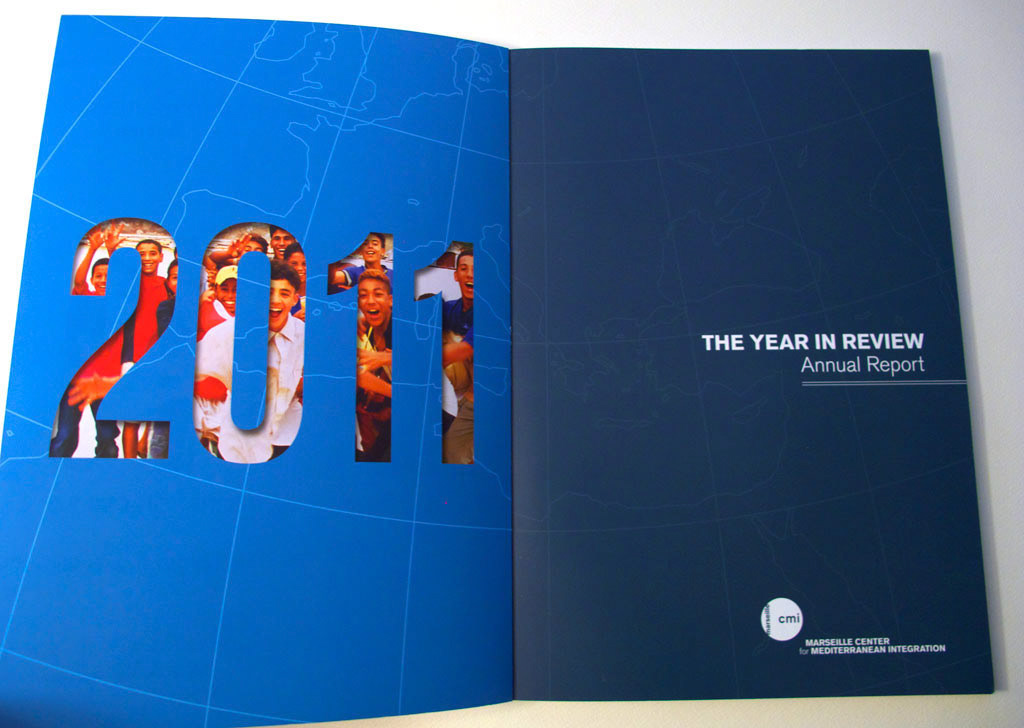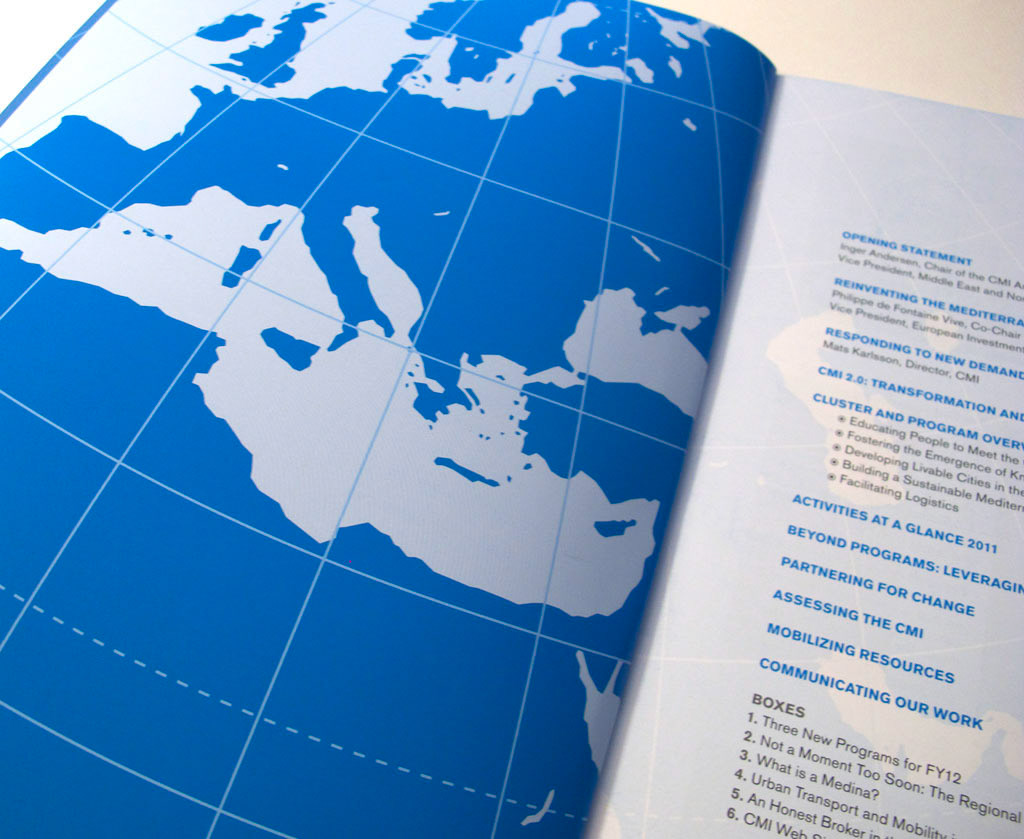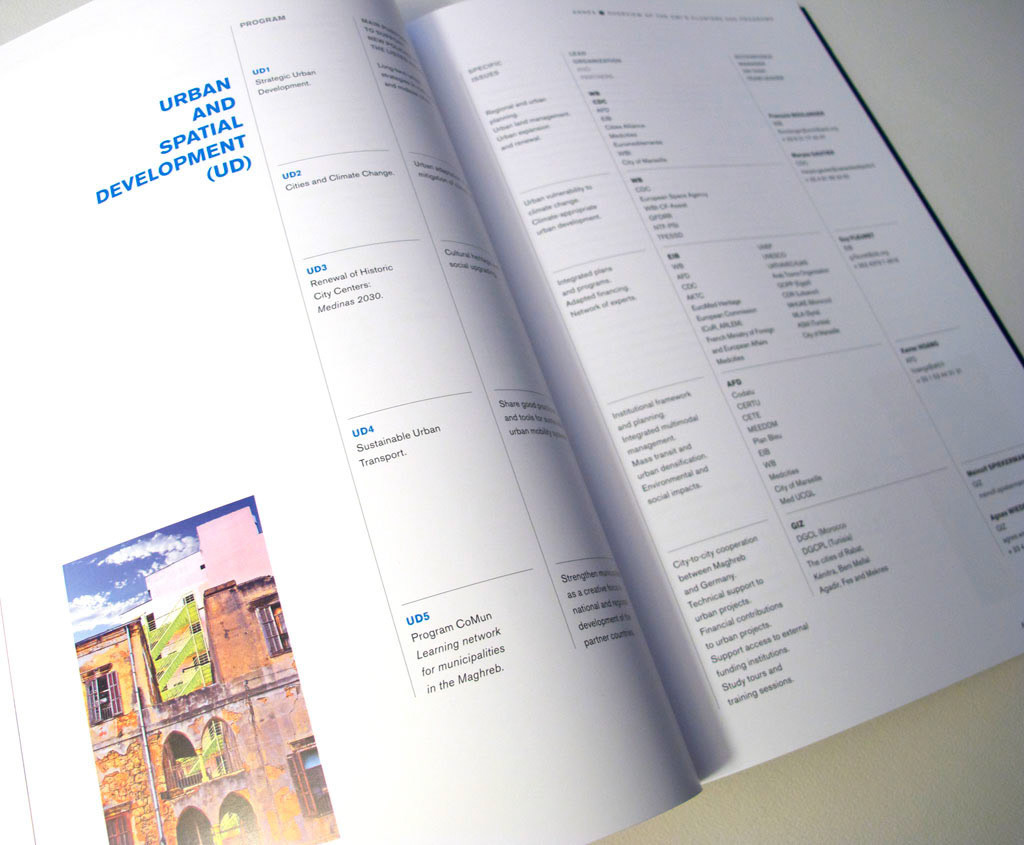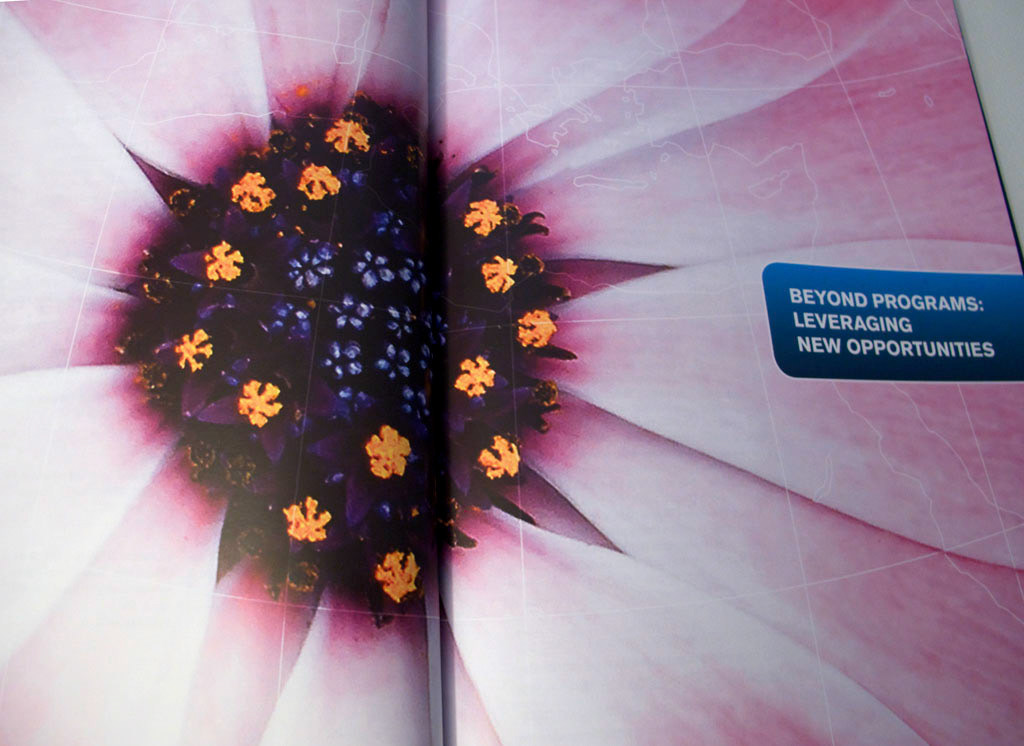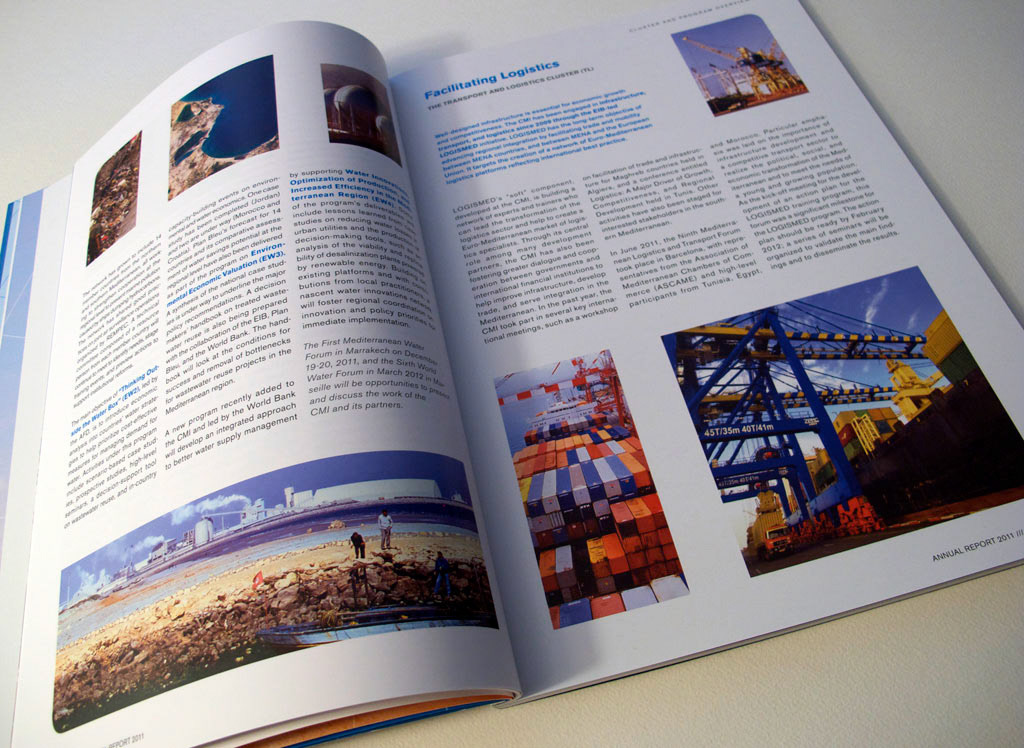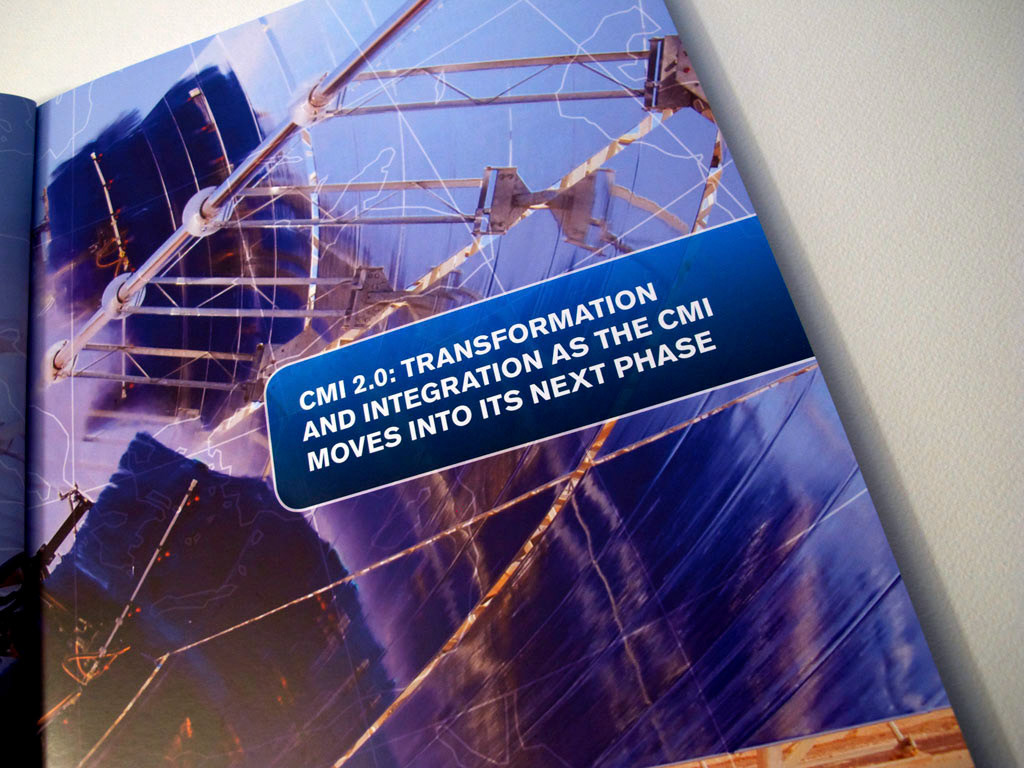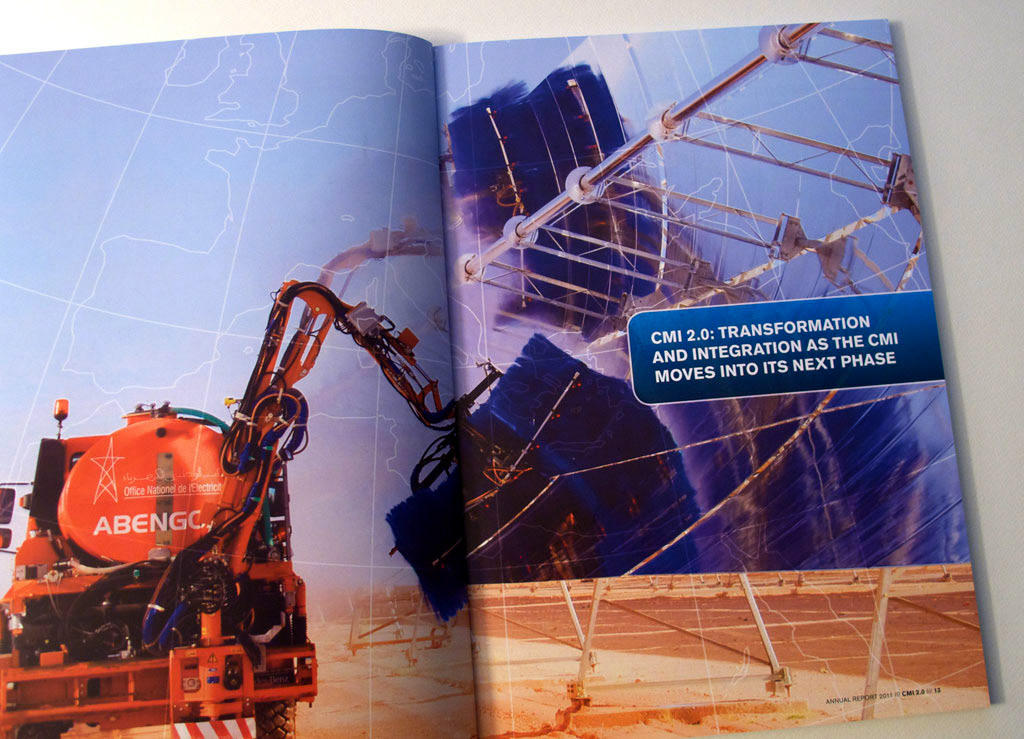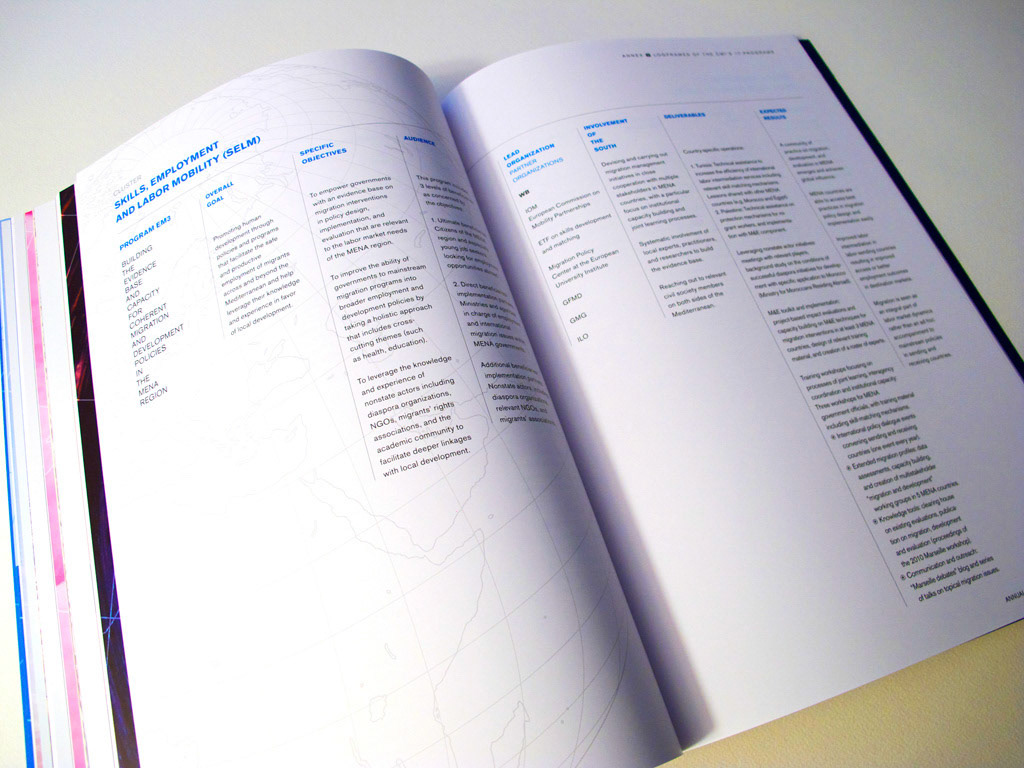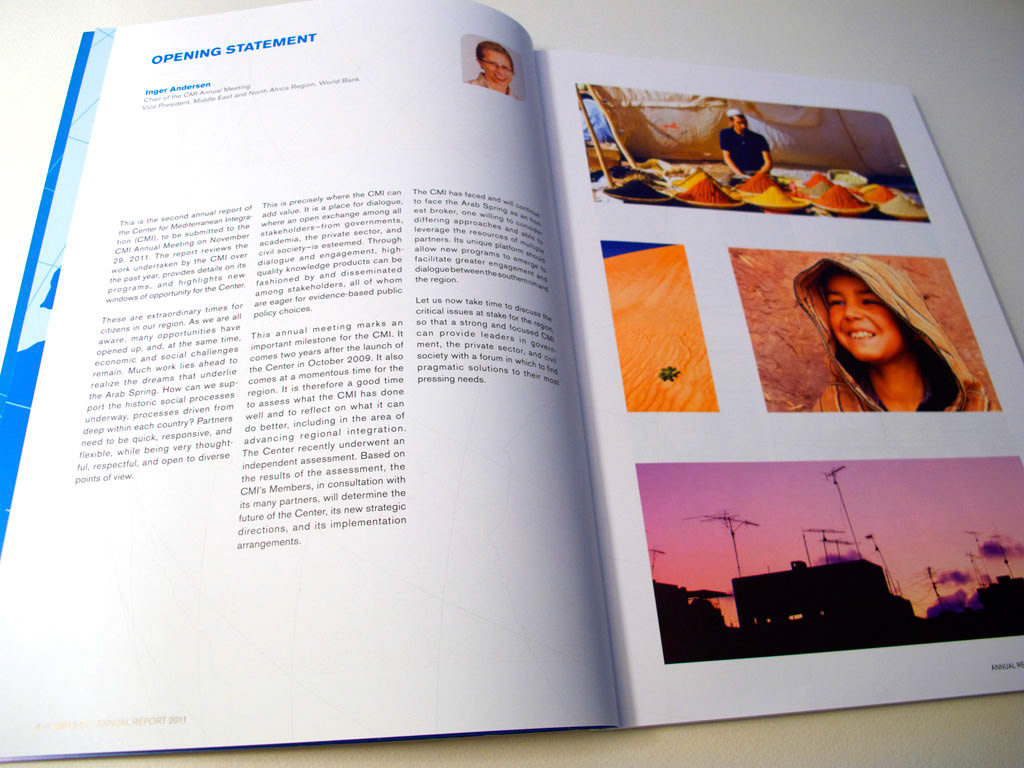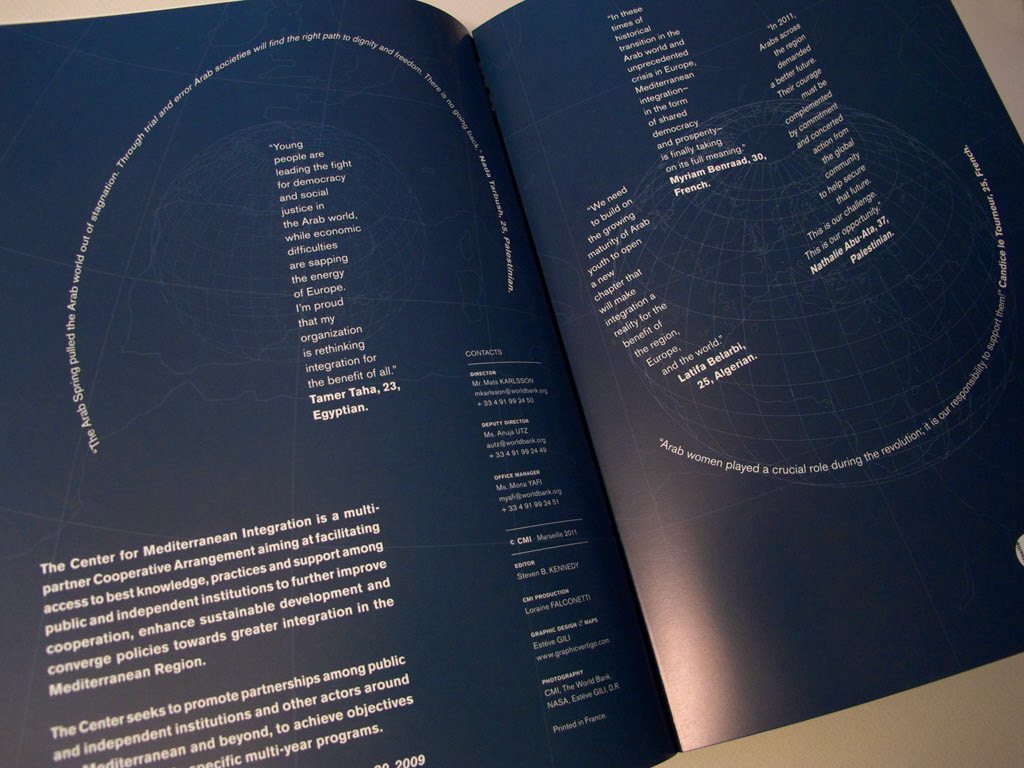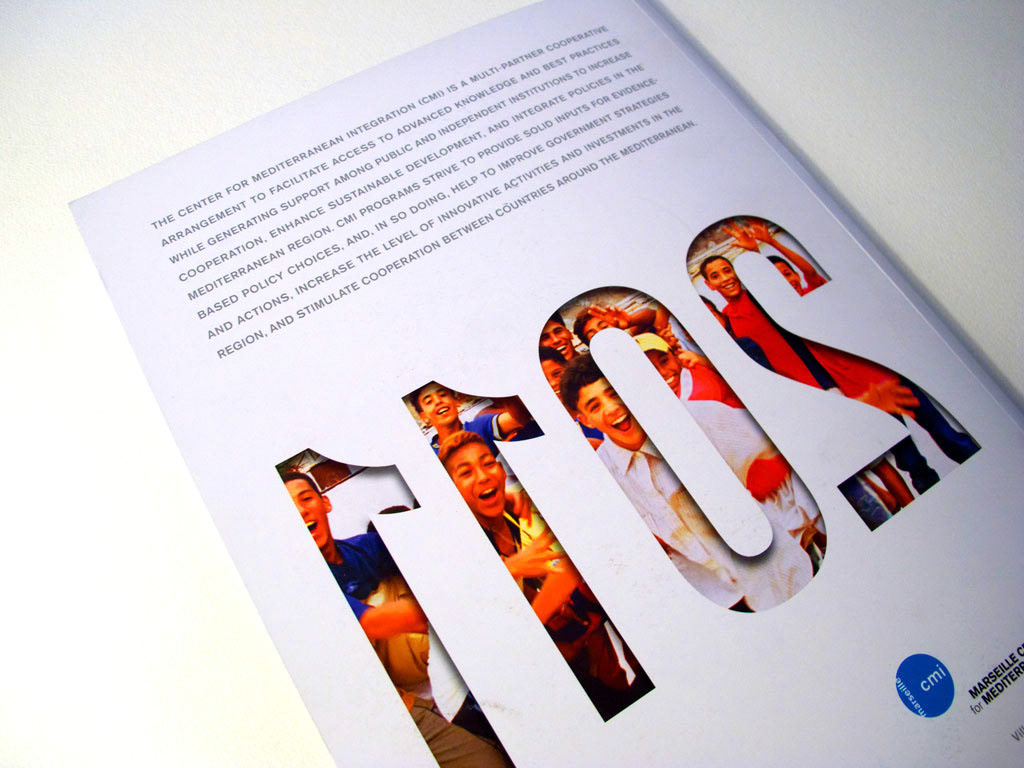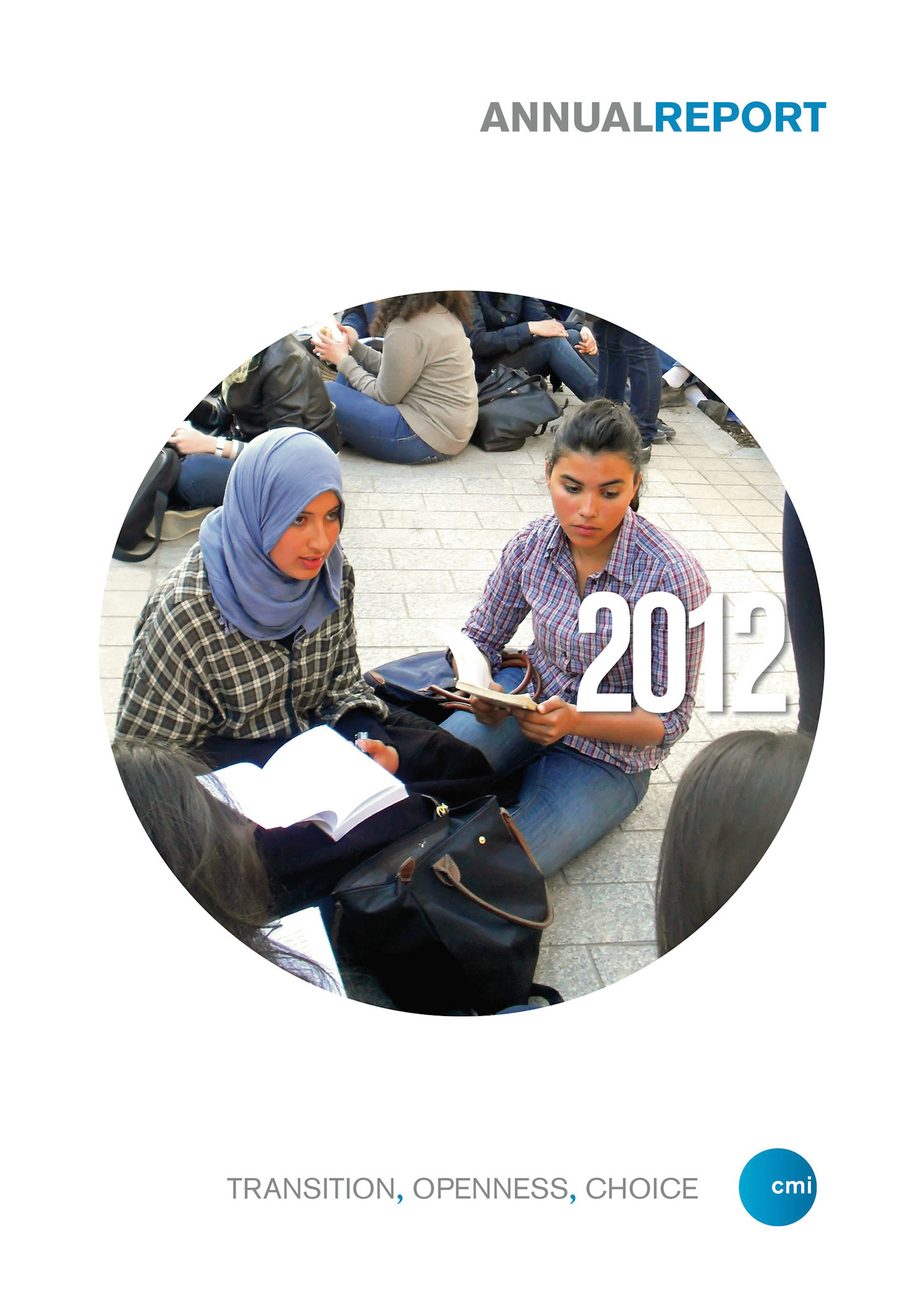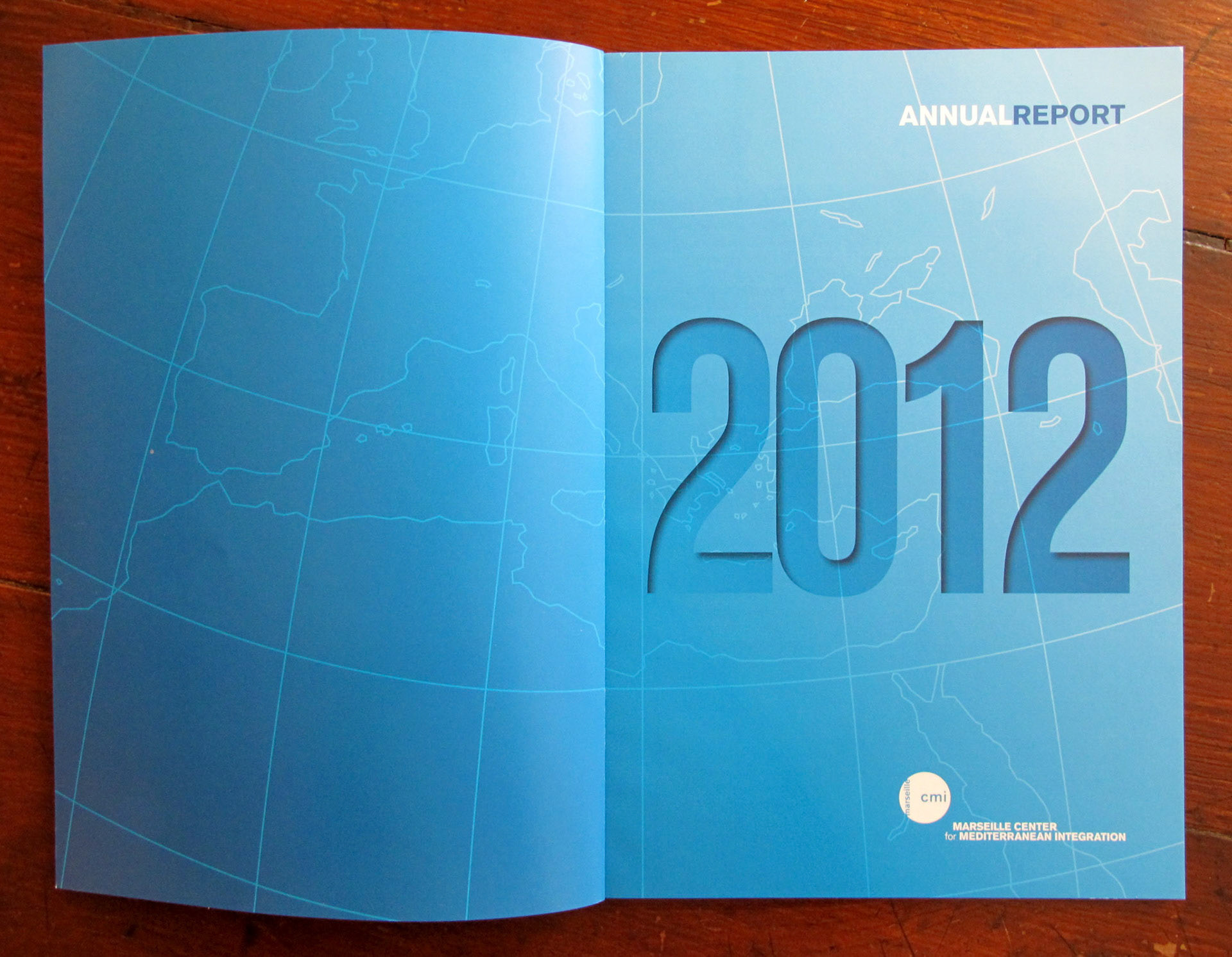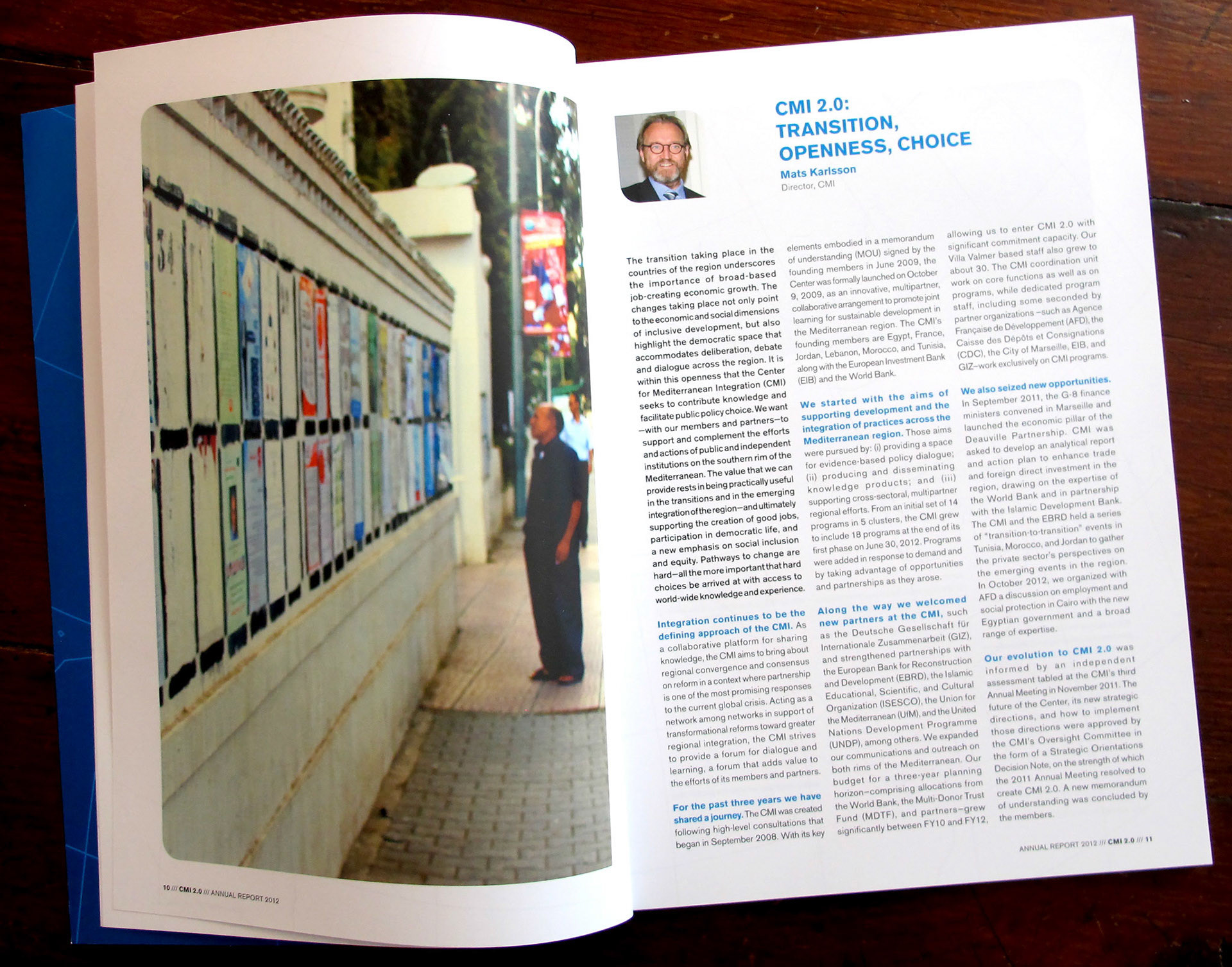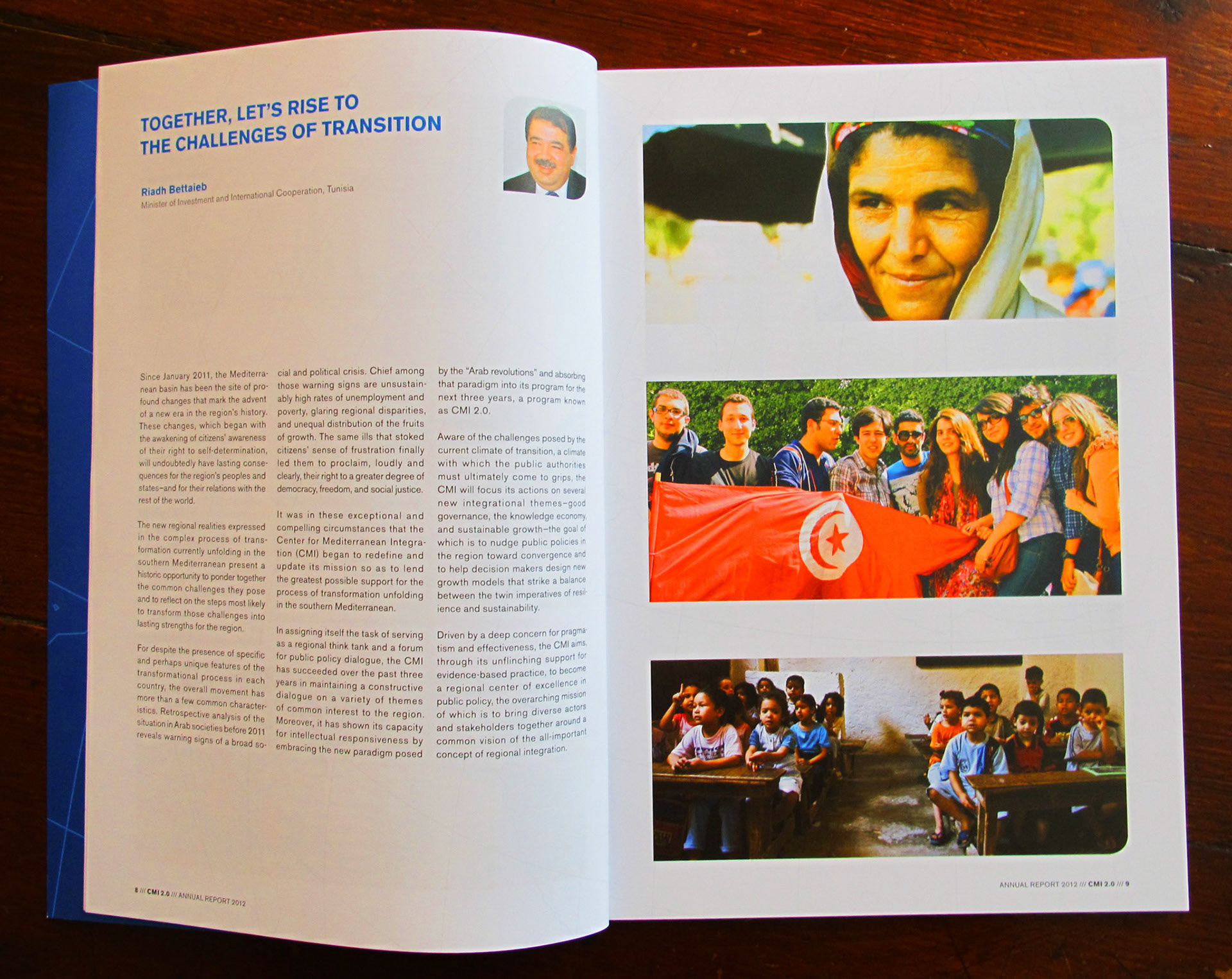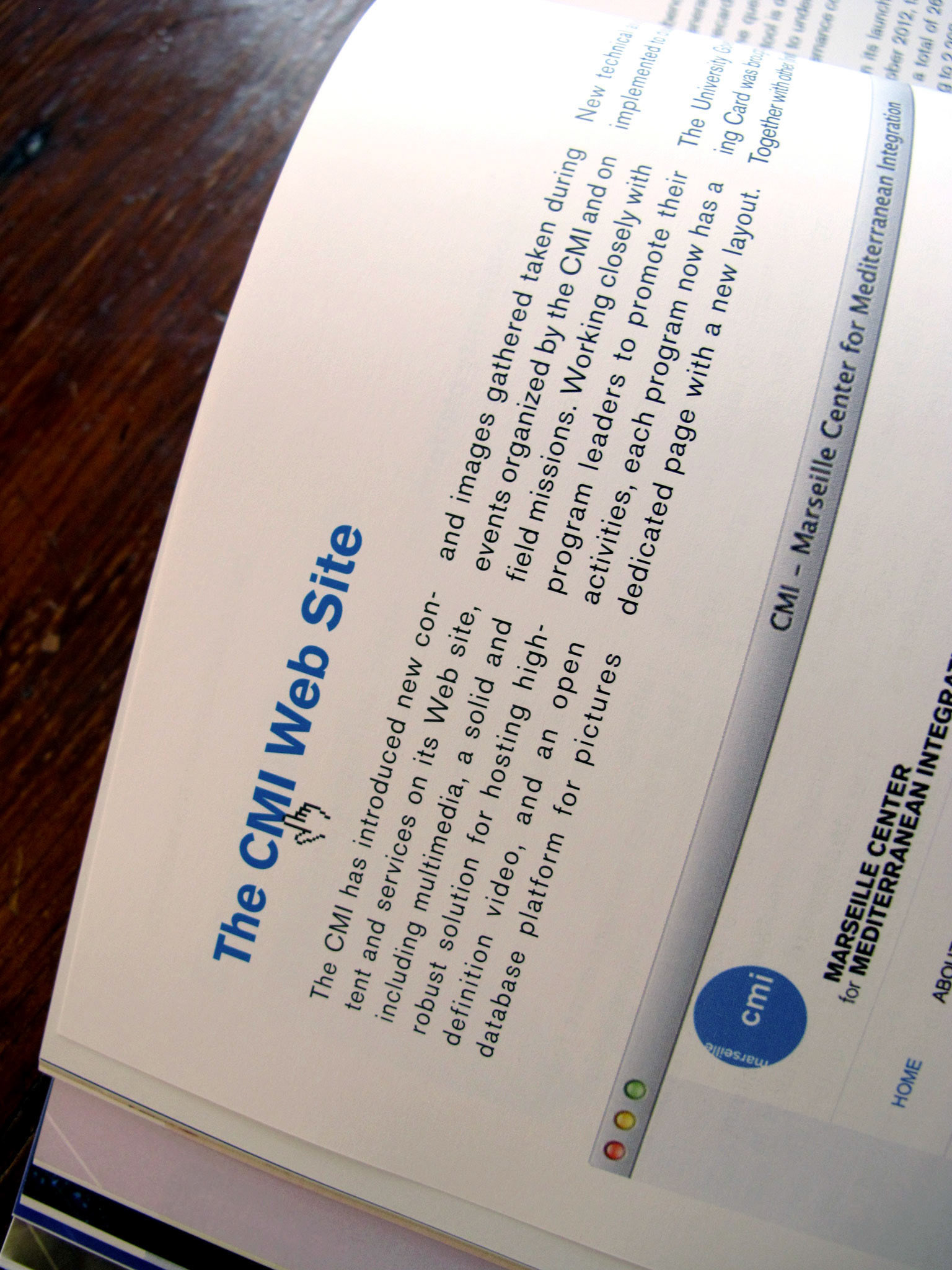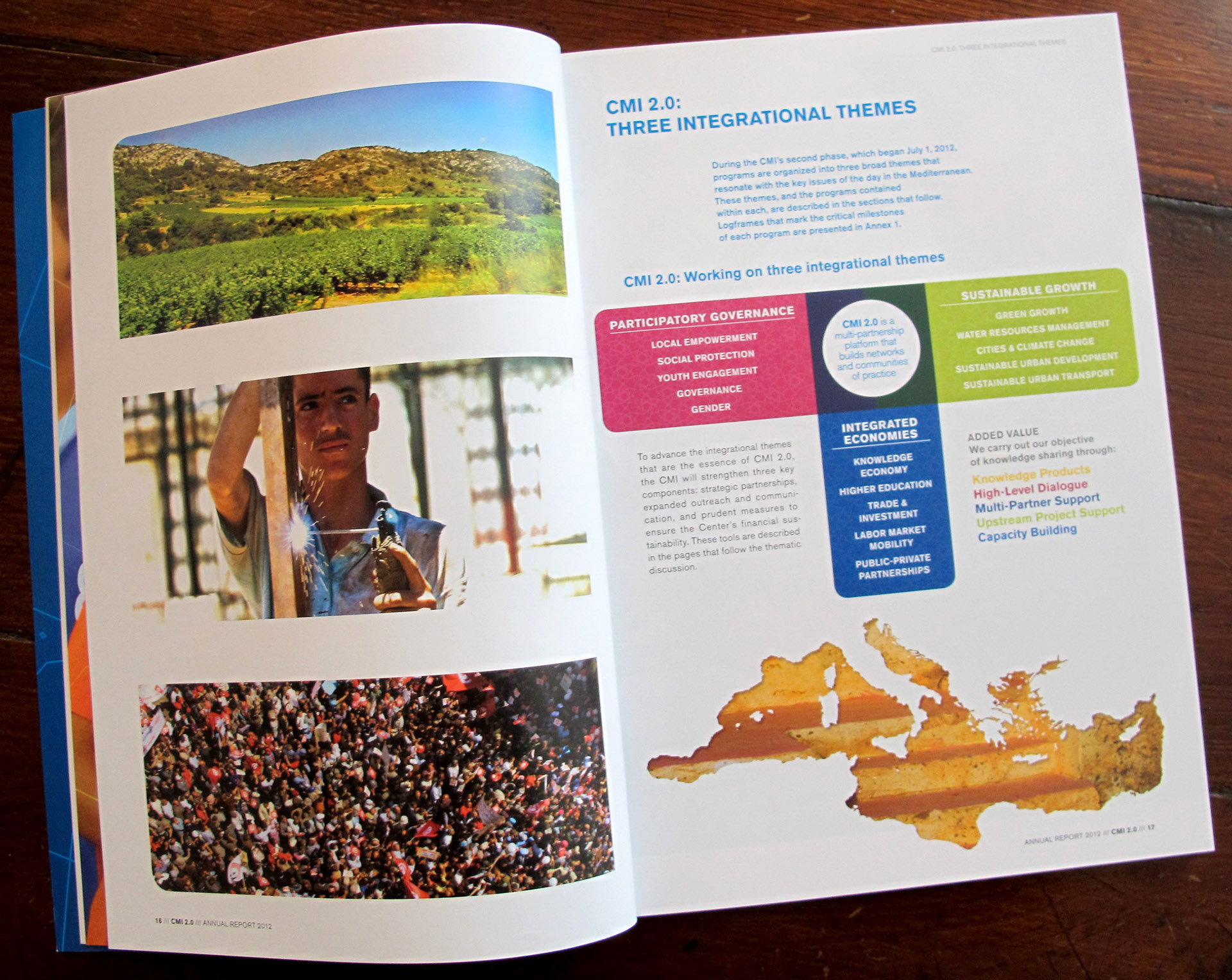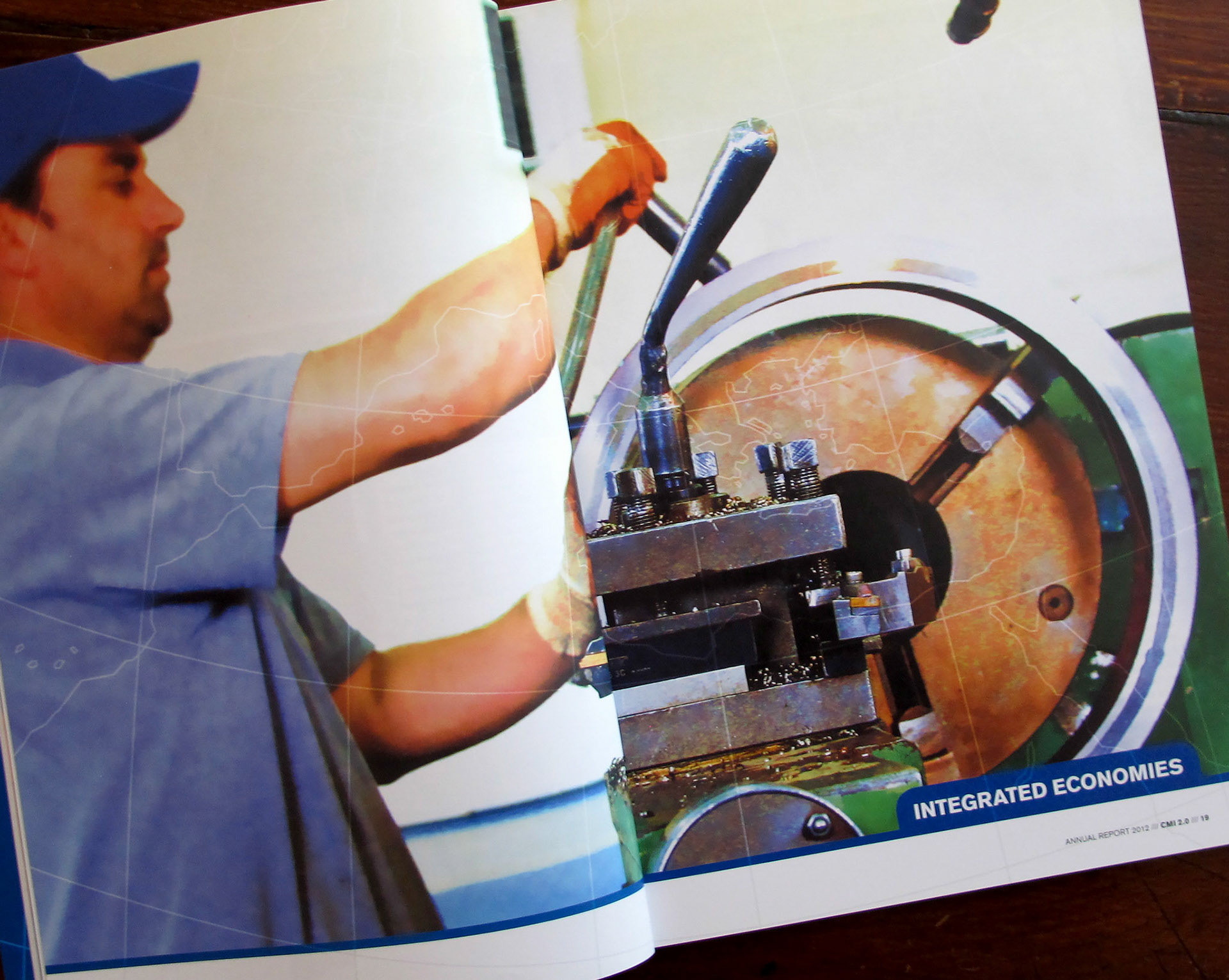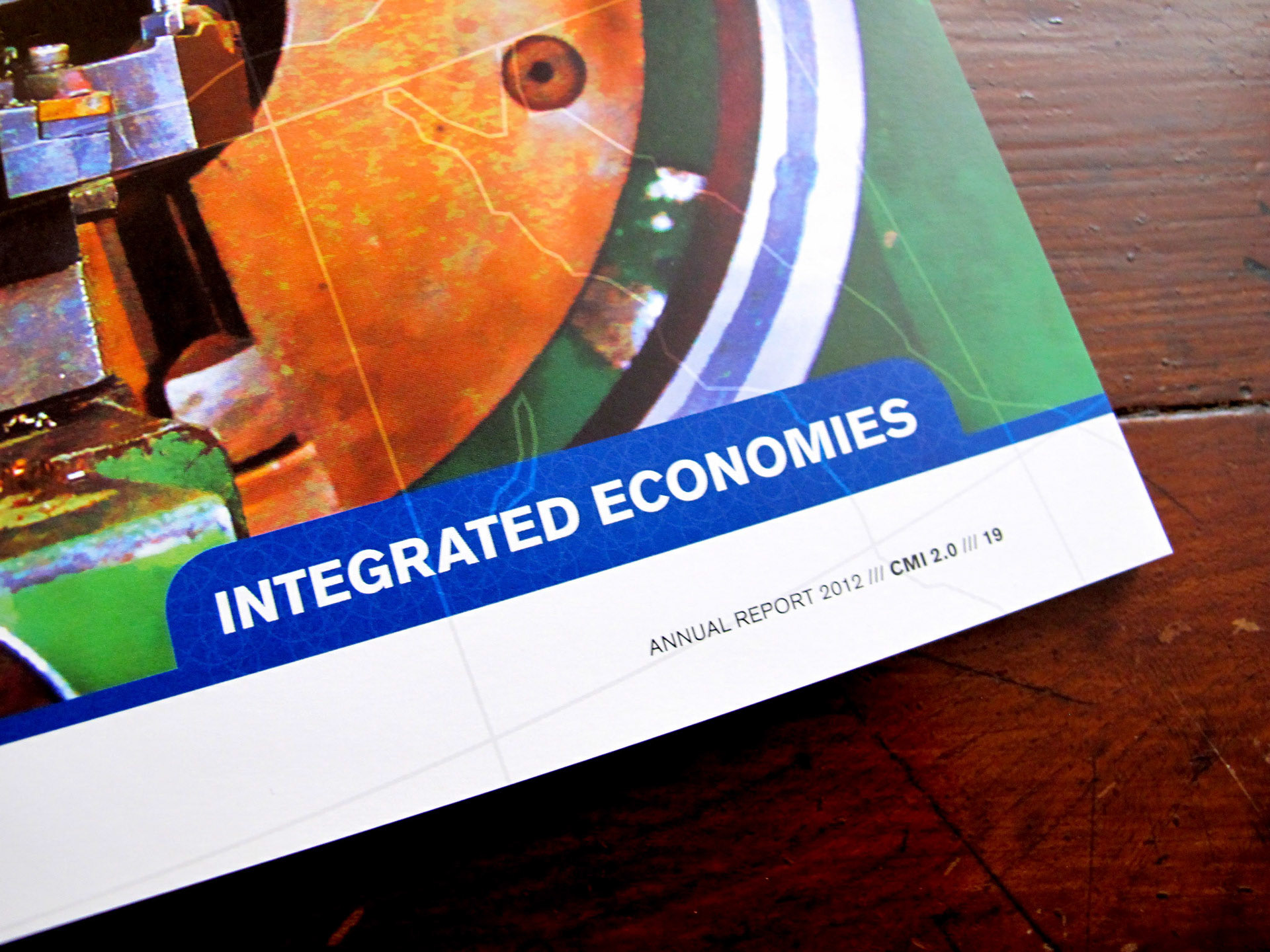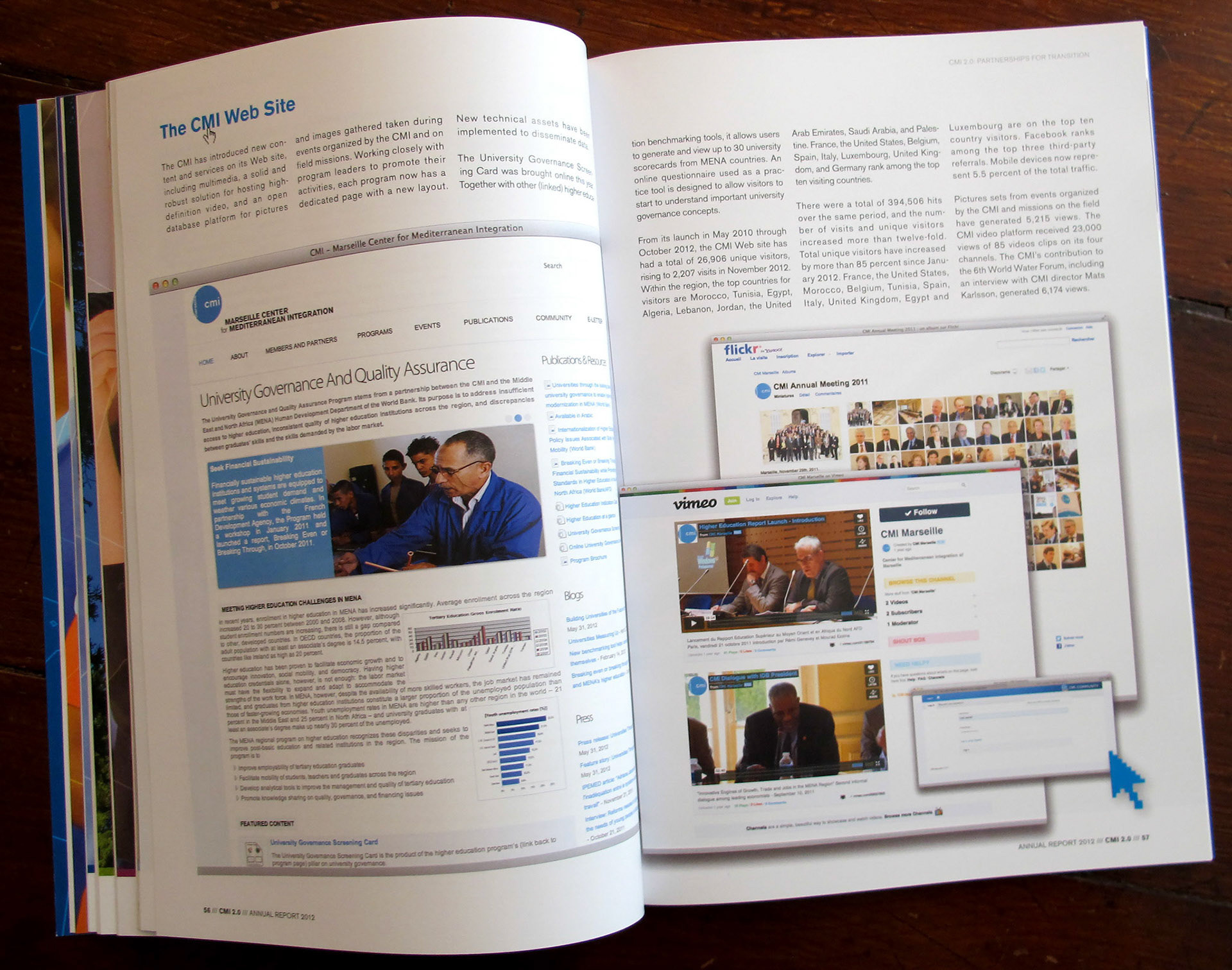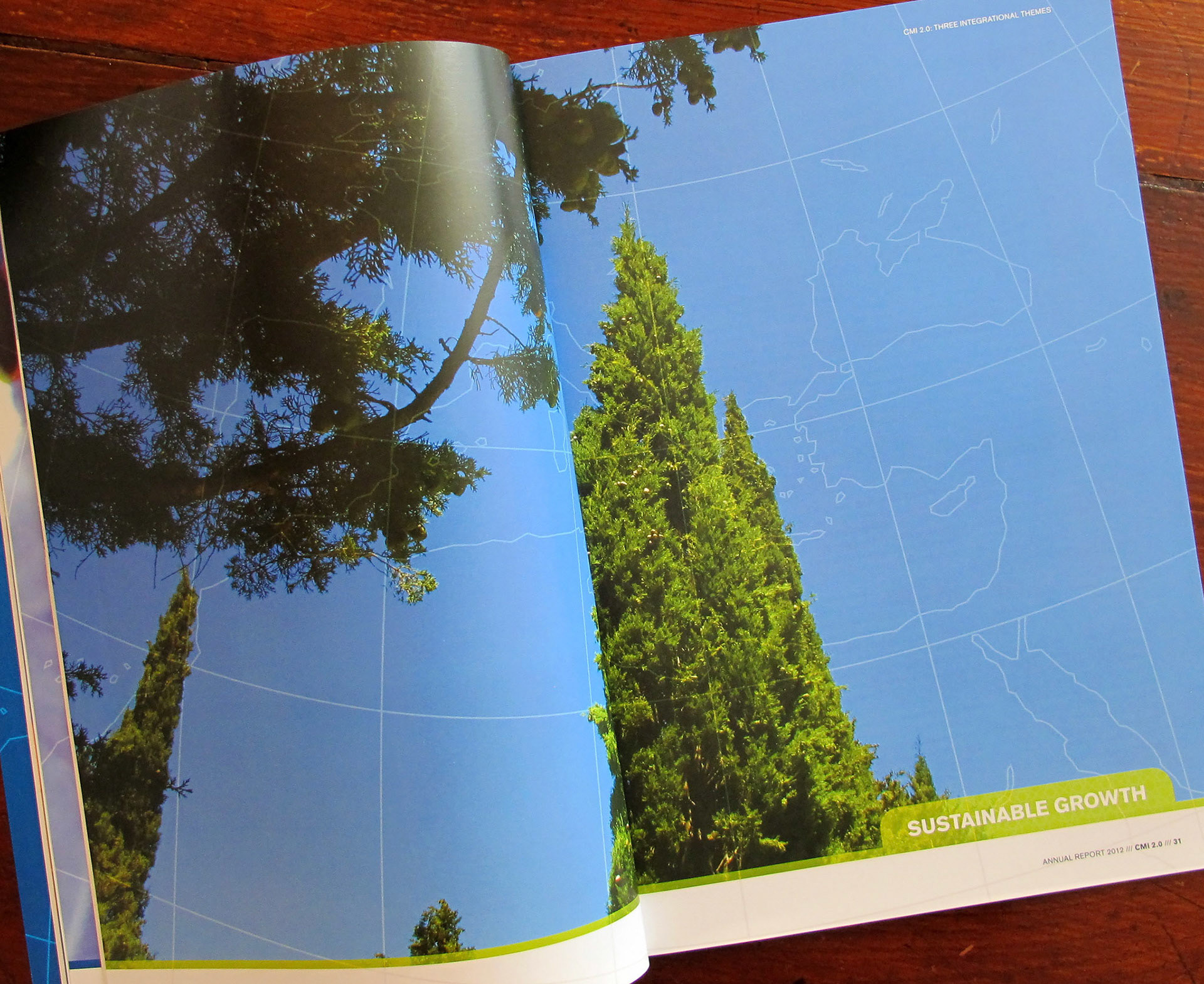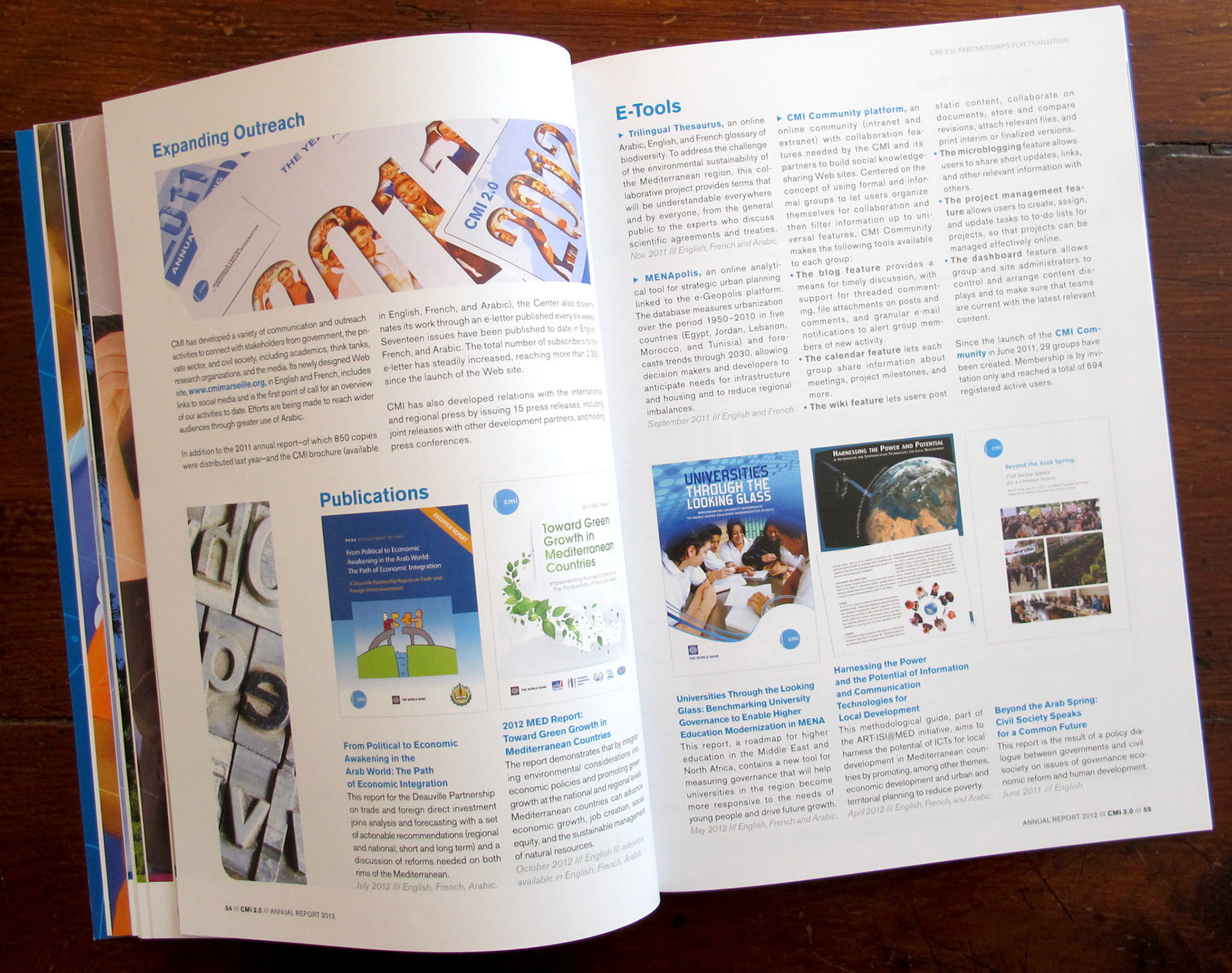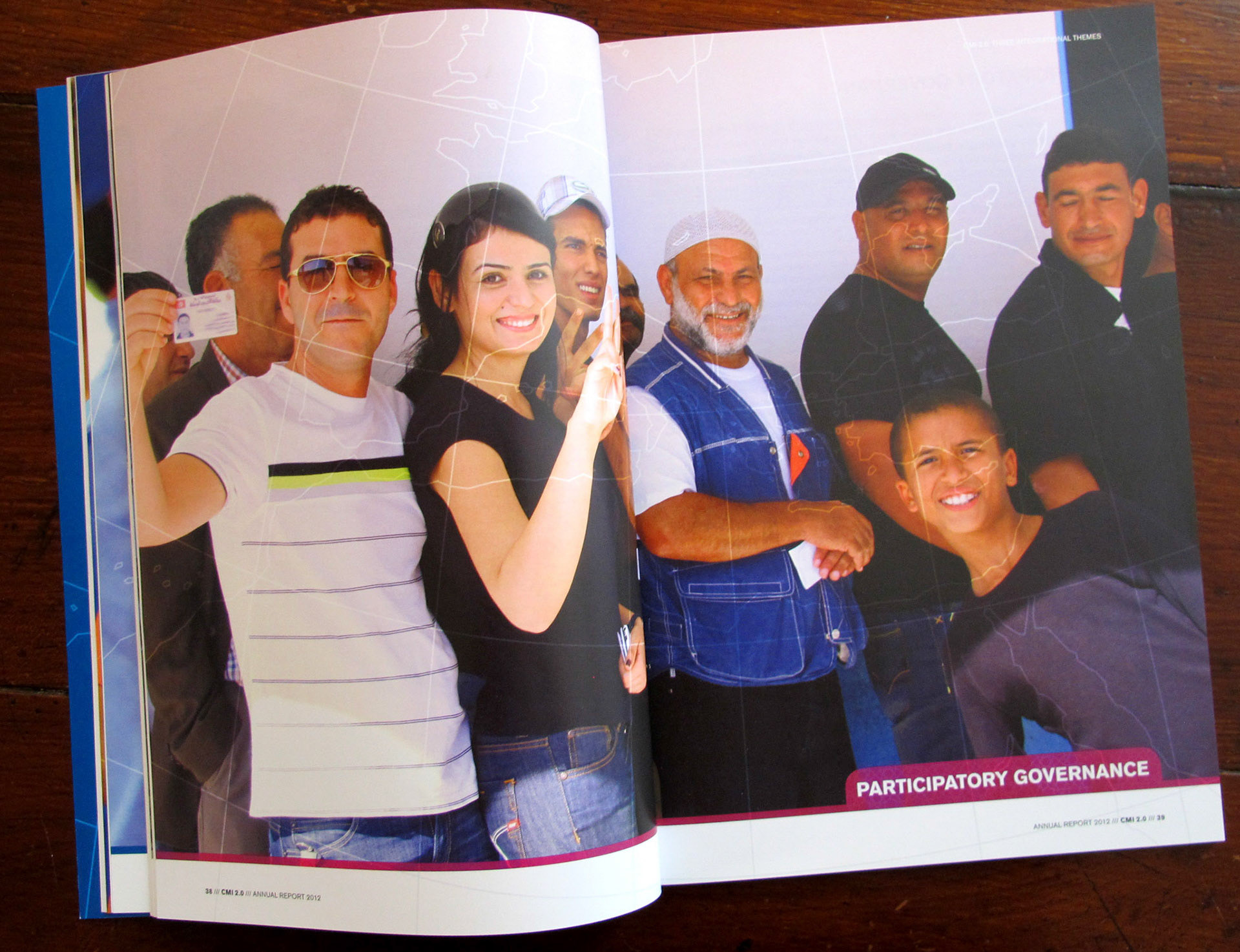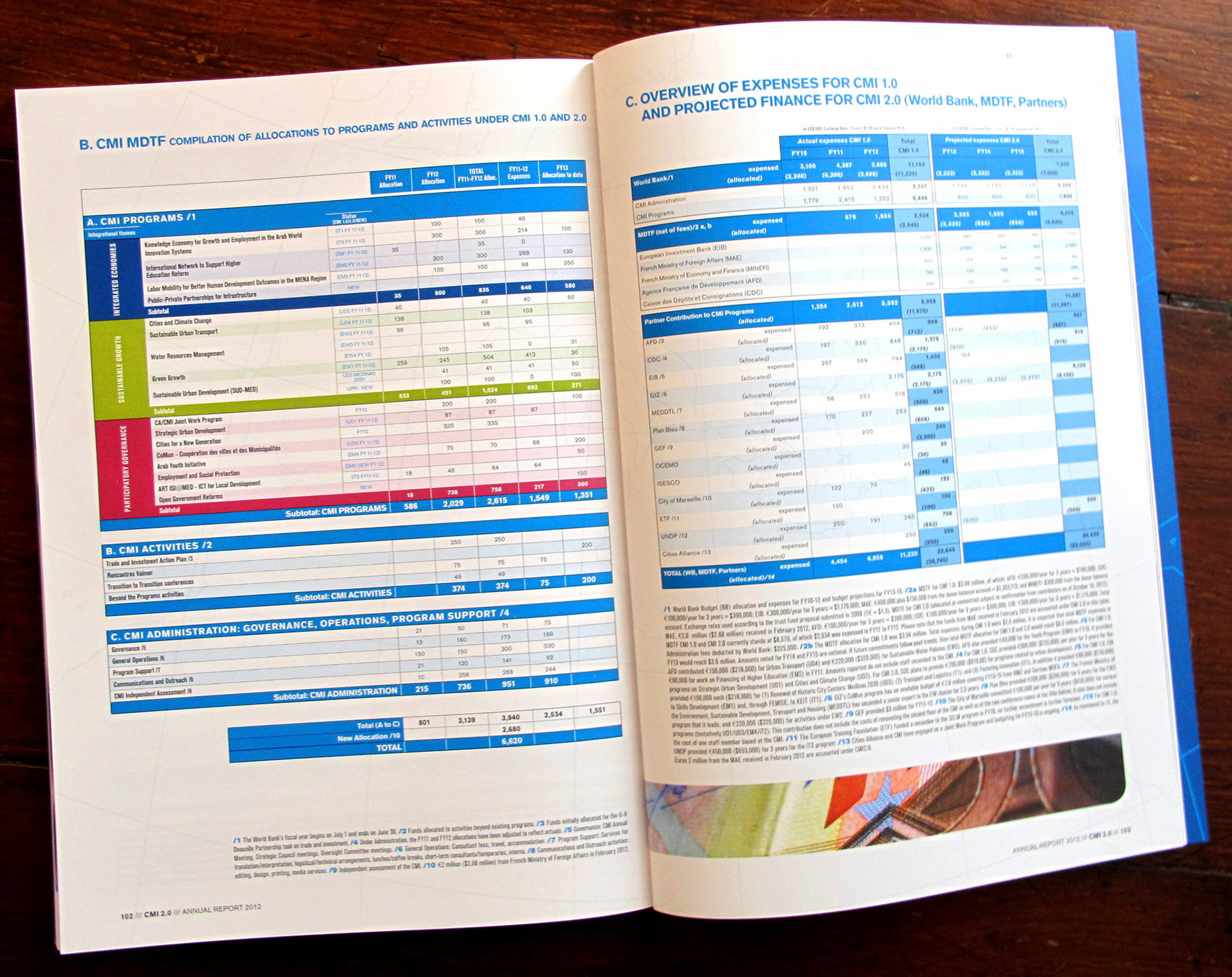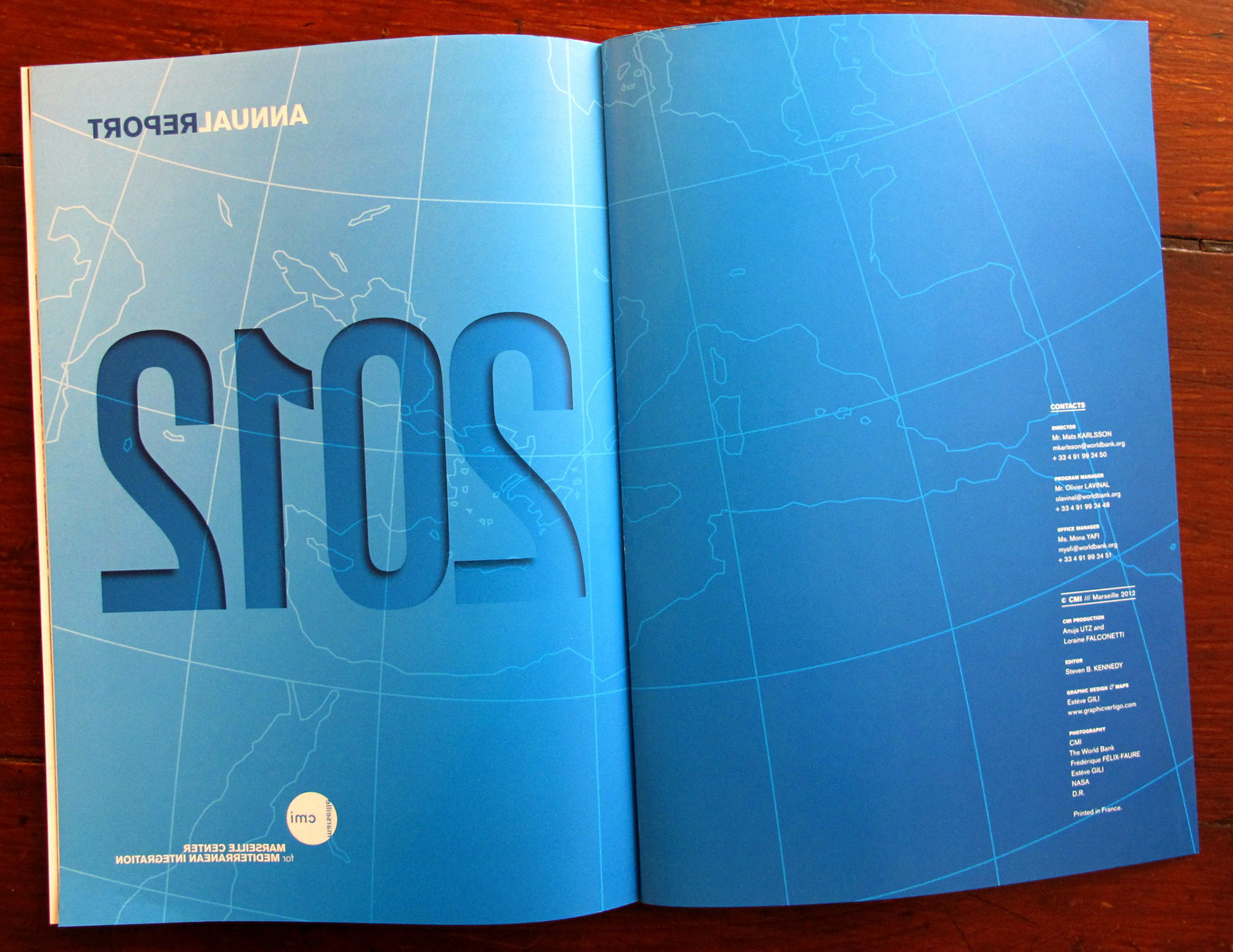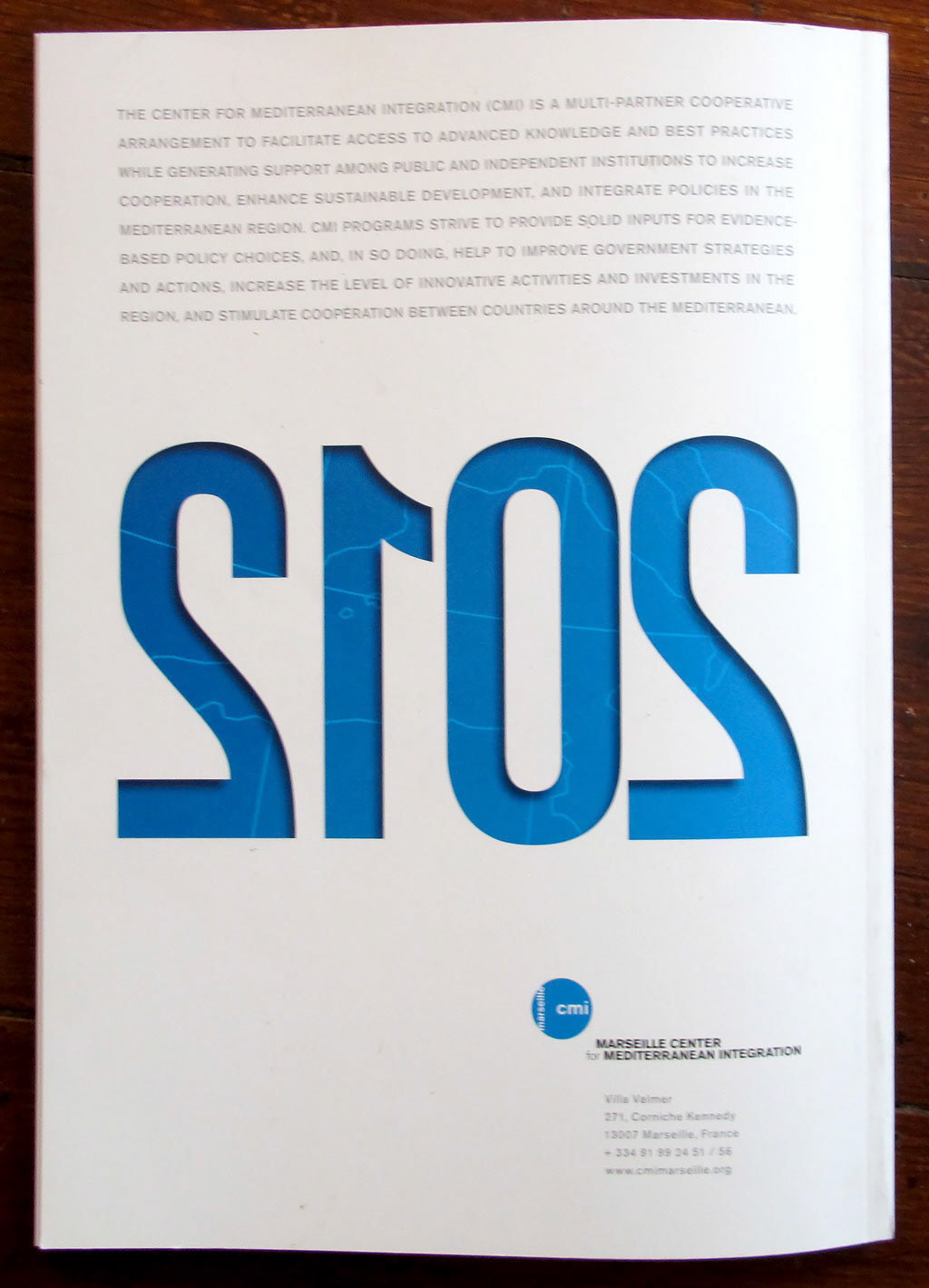 CMI Rapport annuel 2013 complet
CMI Annual Report 2013 Complete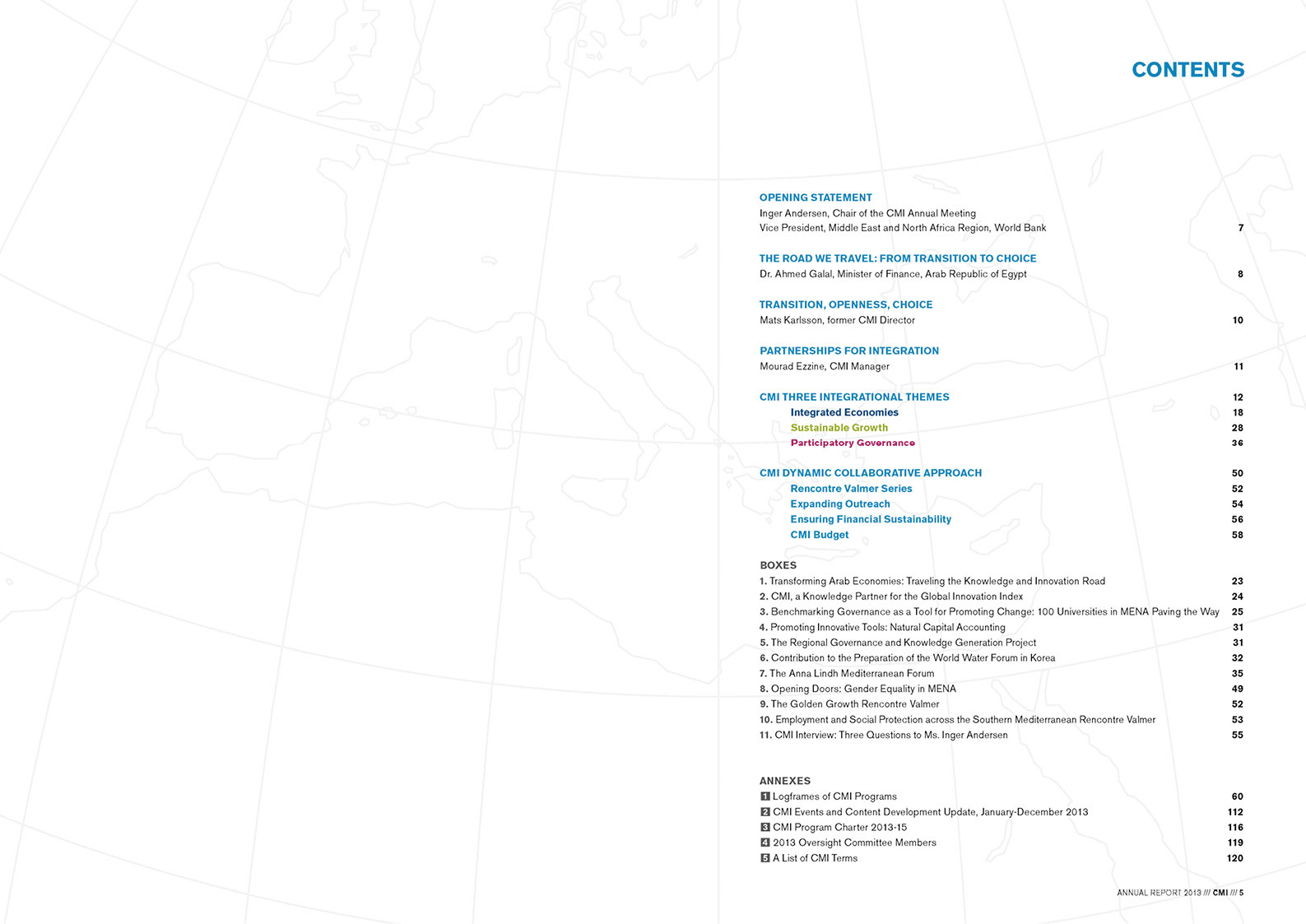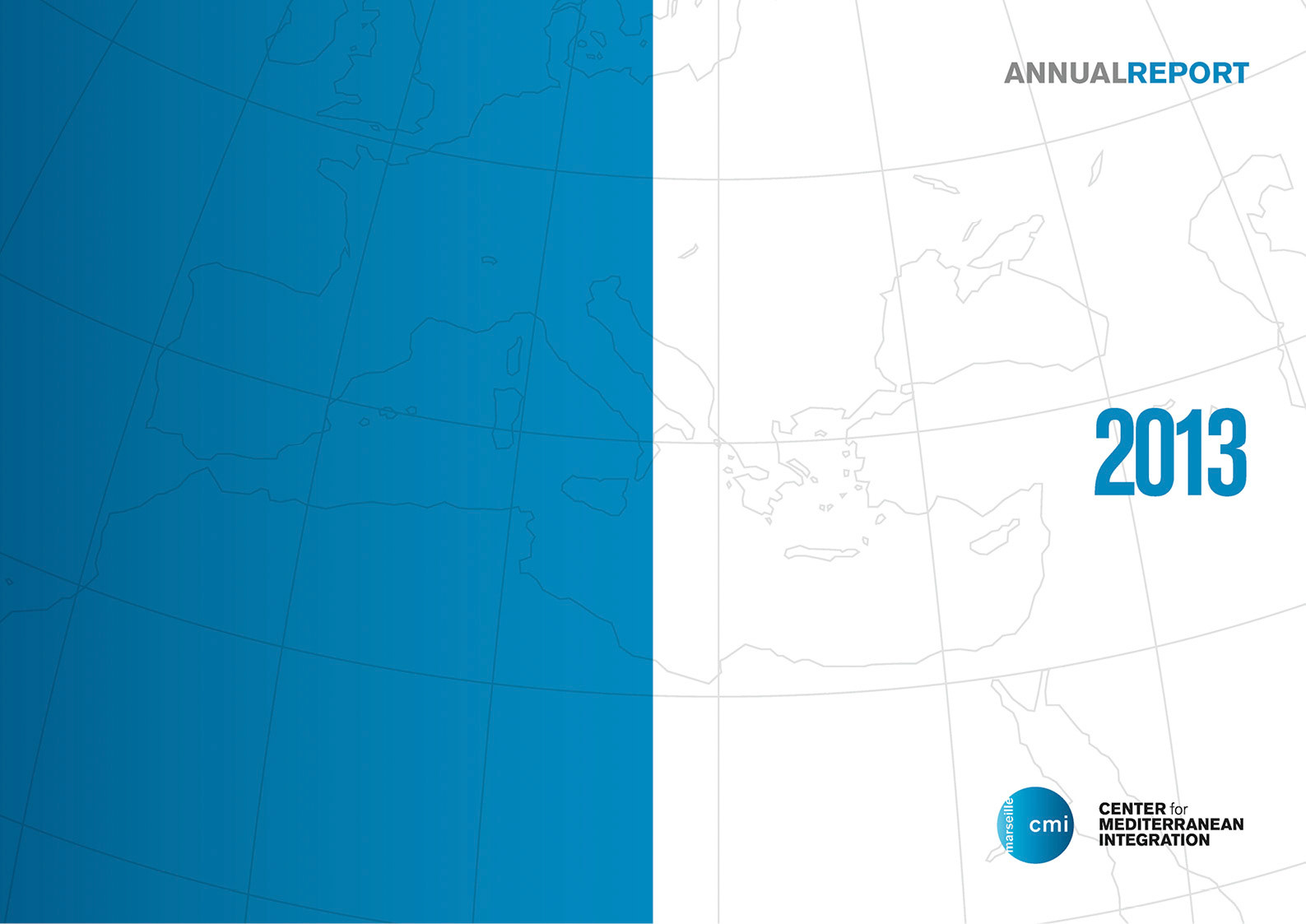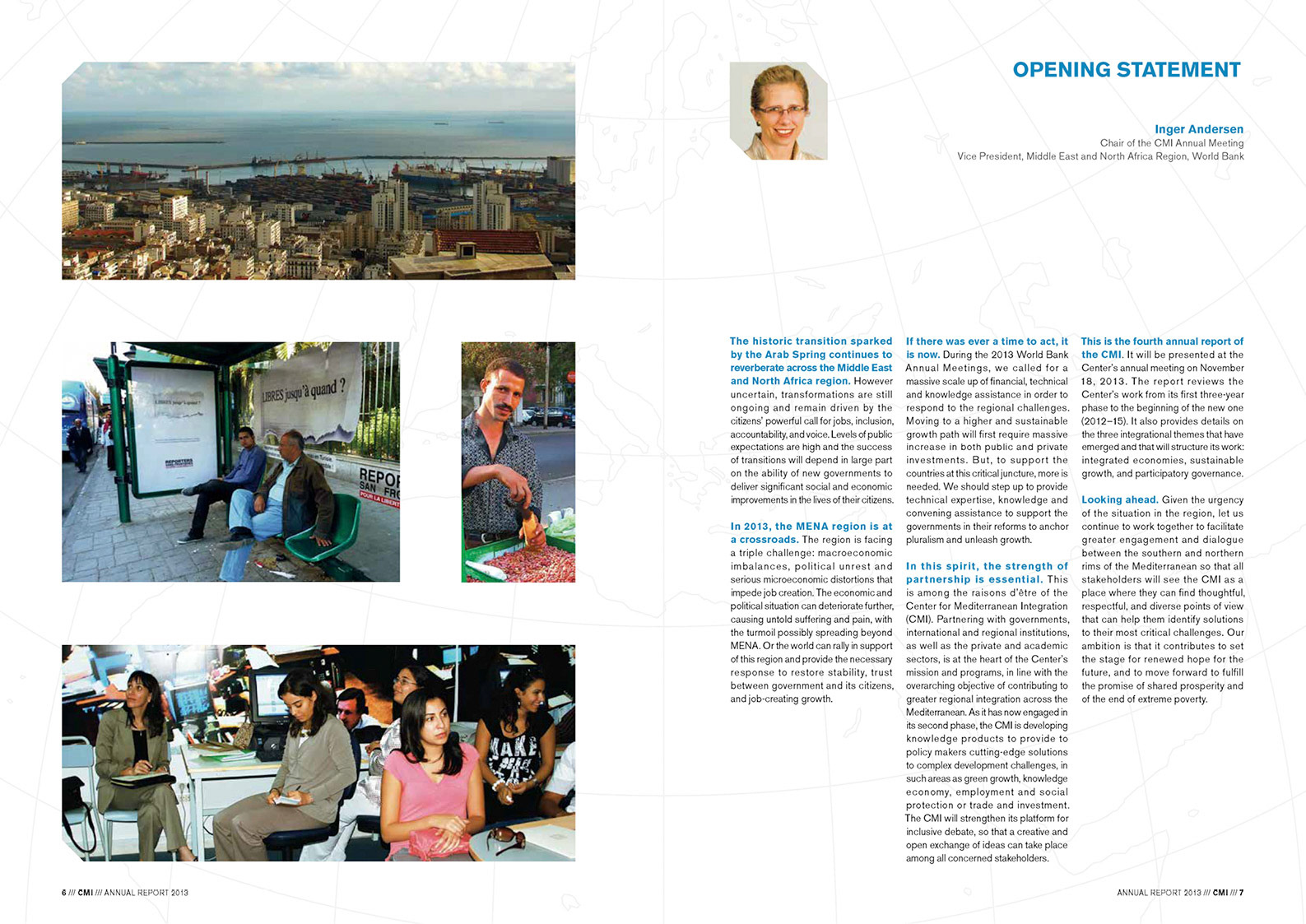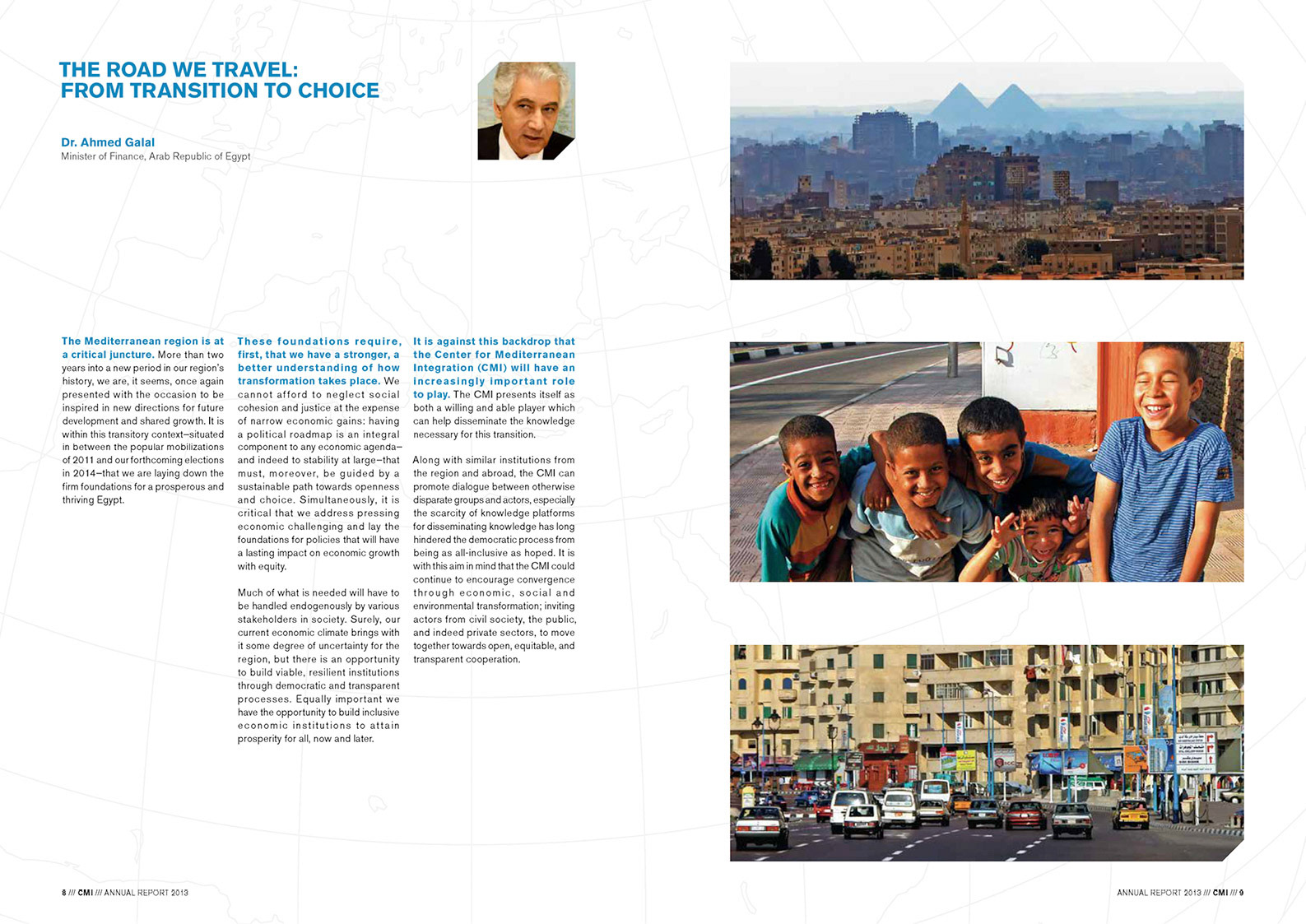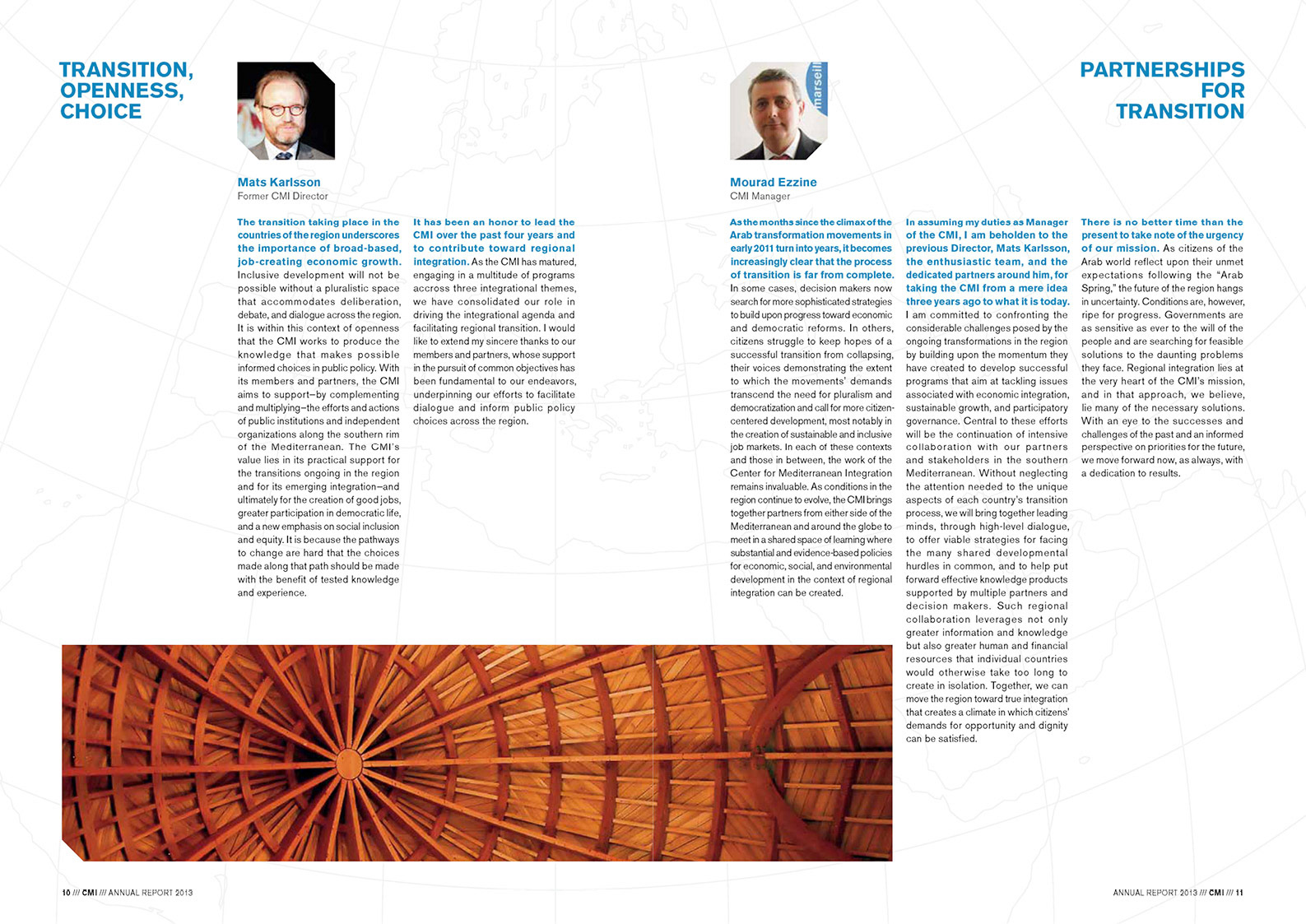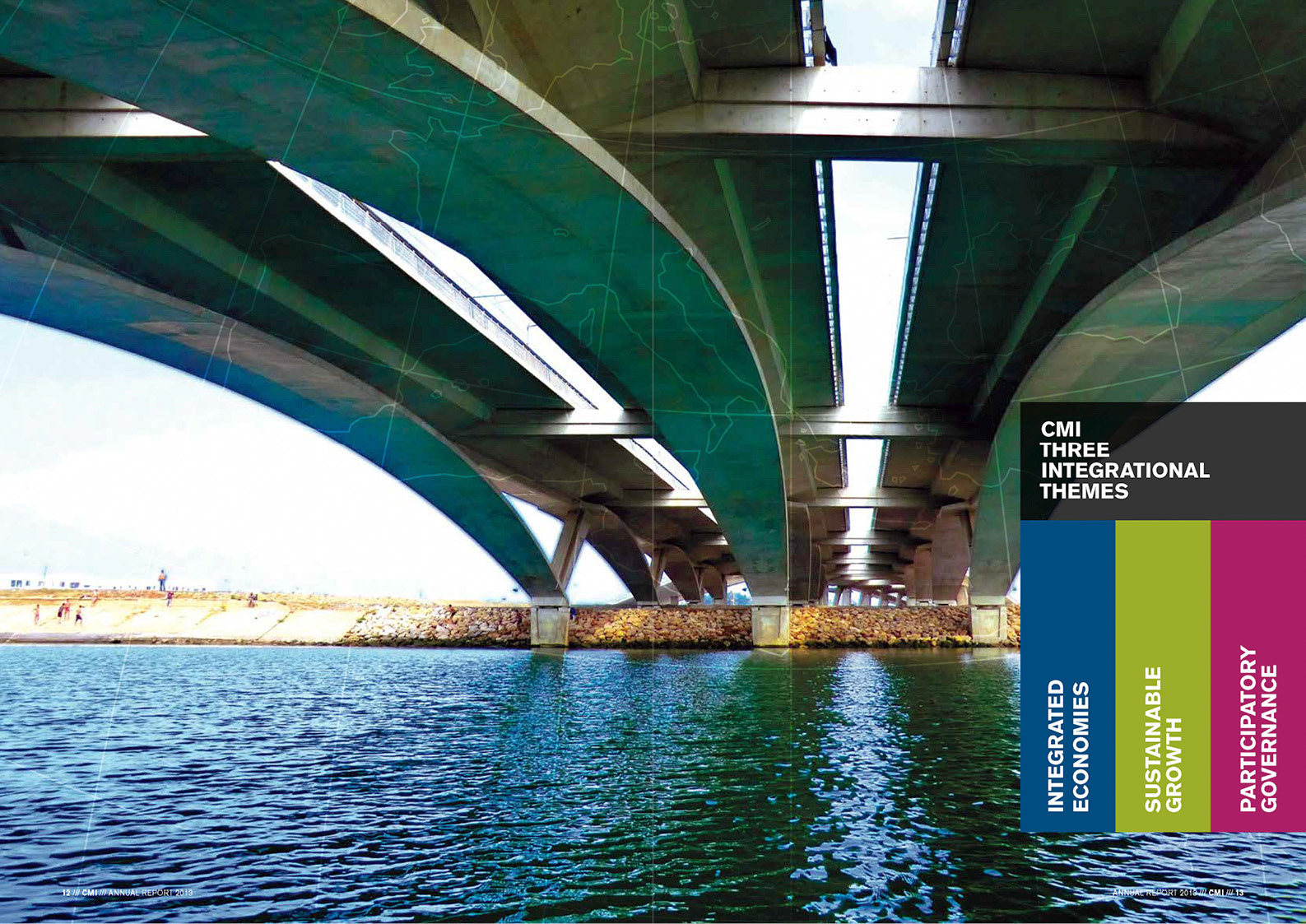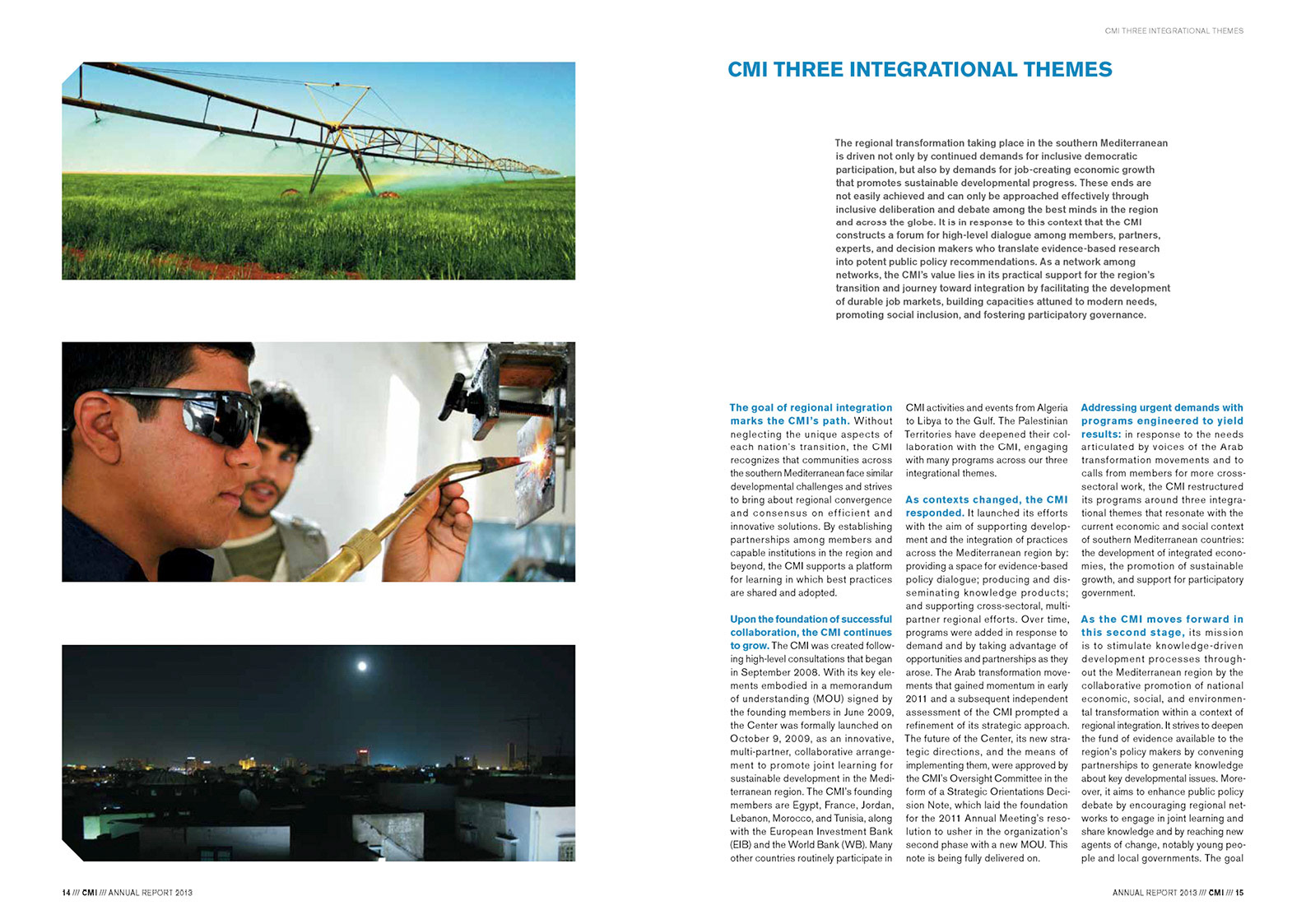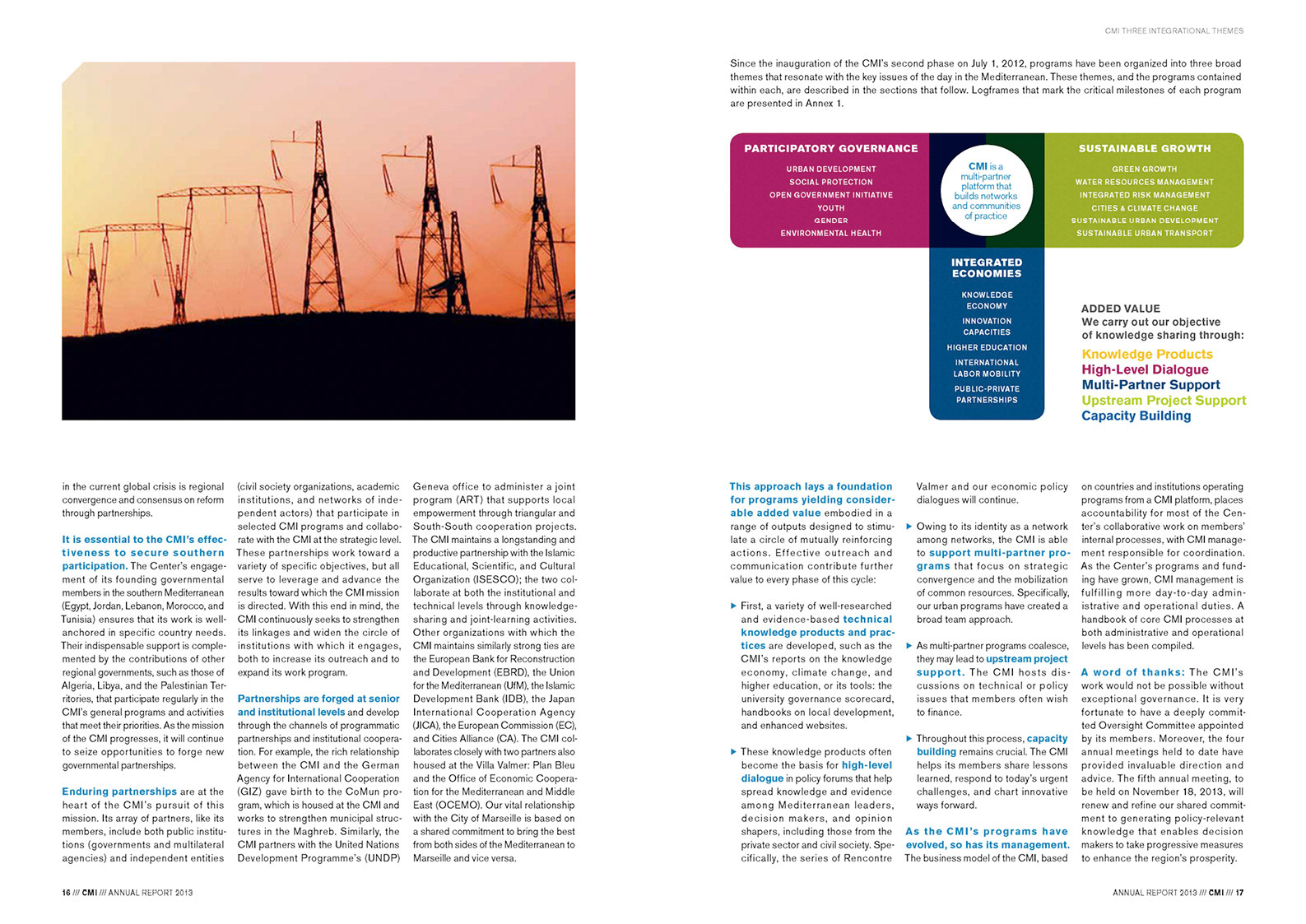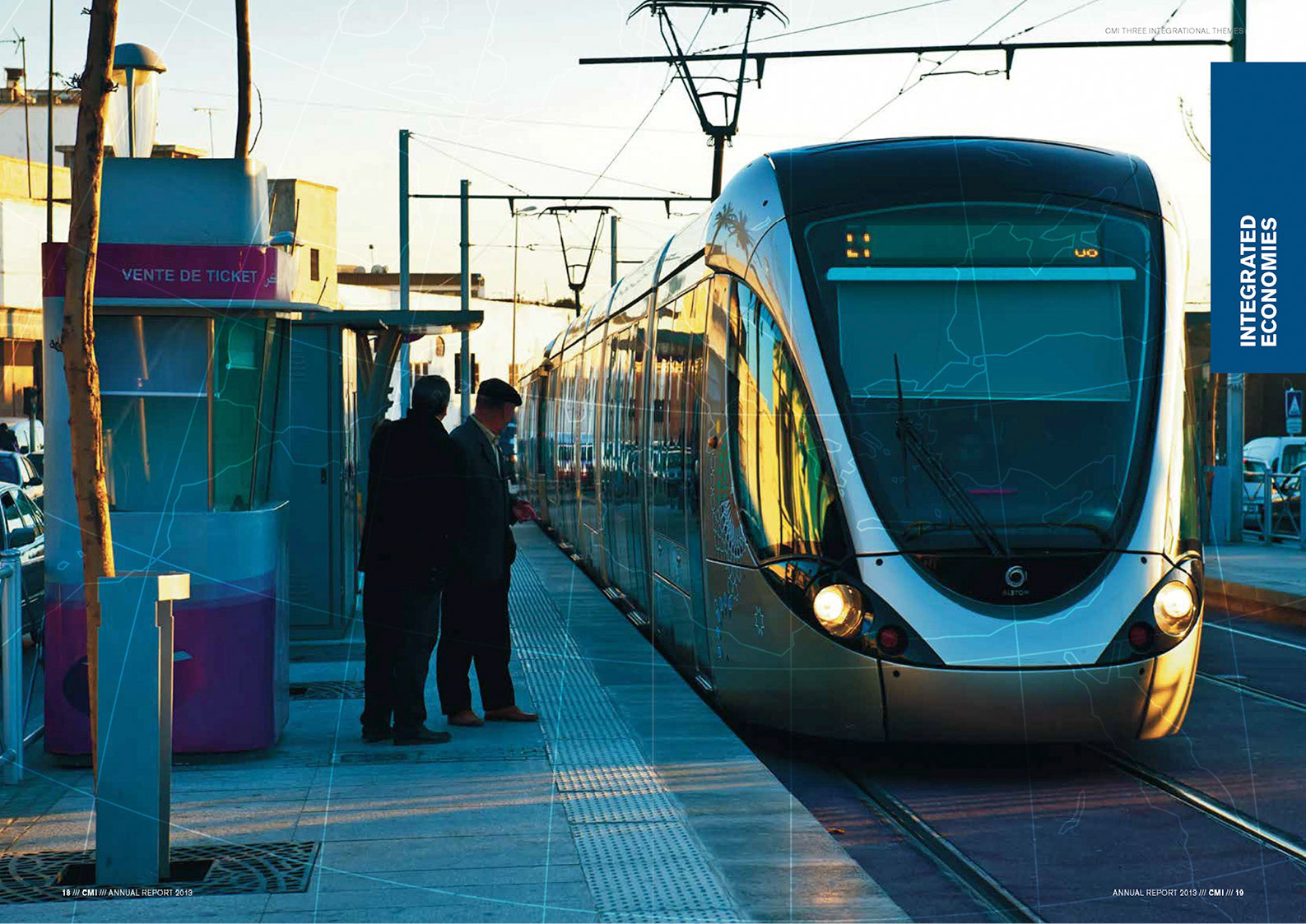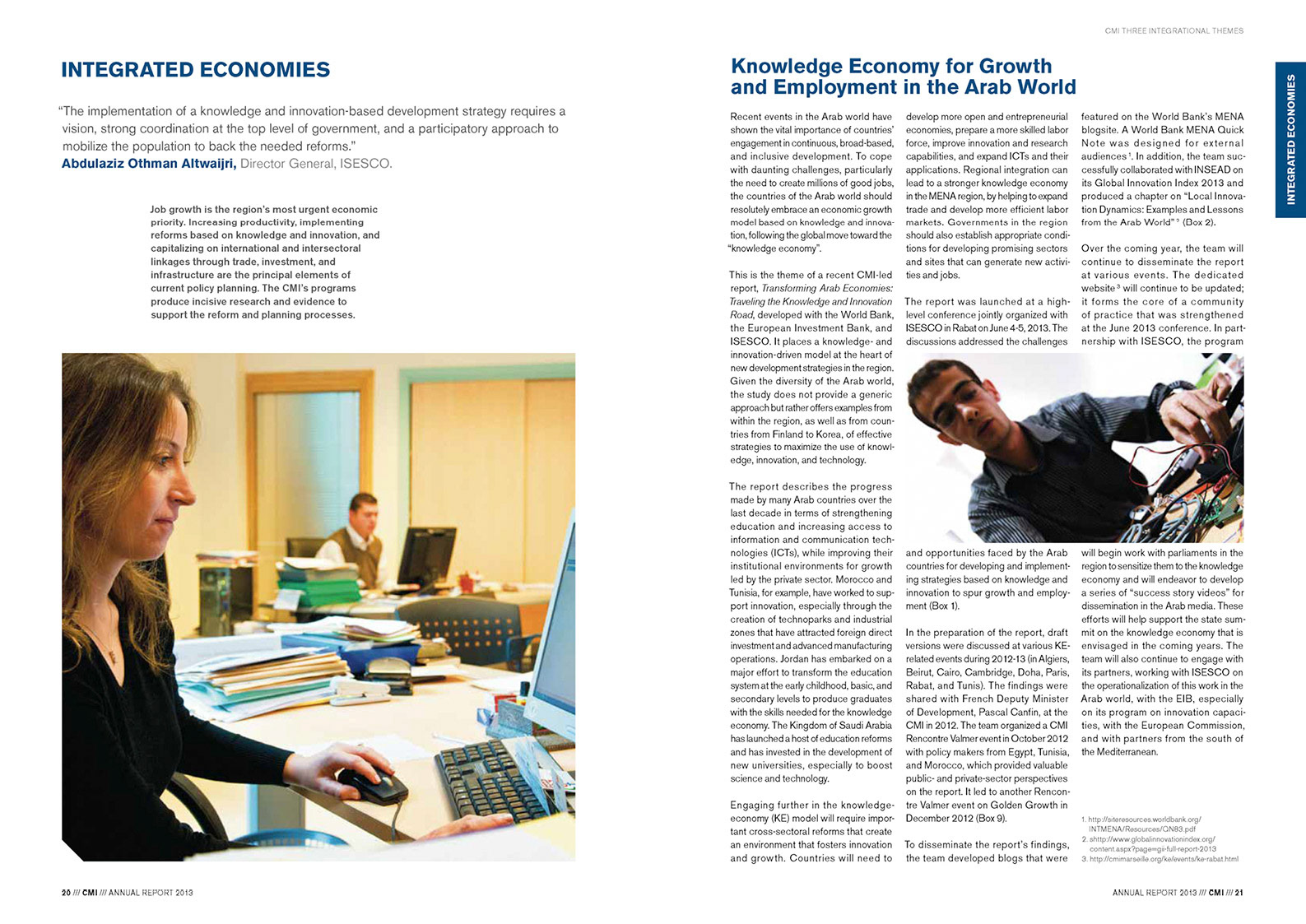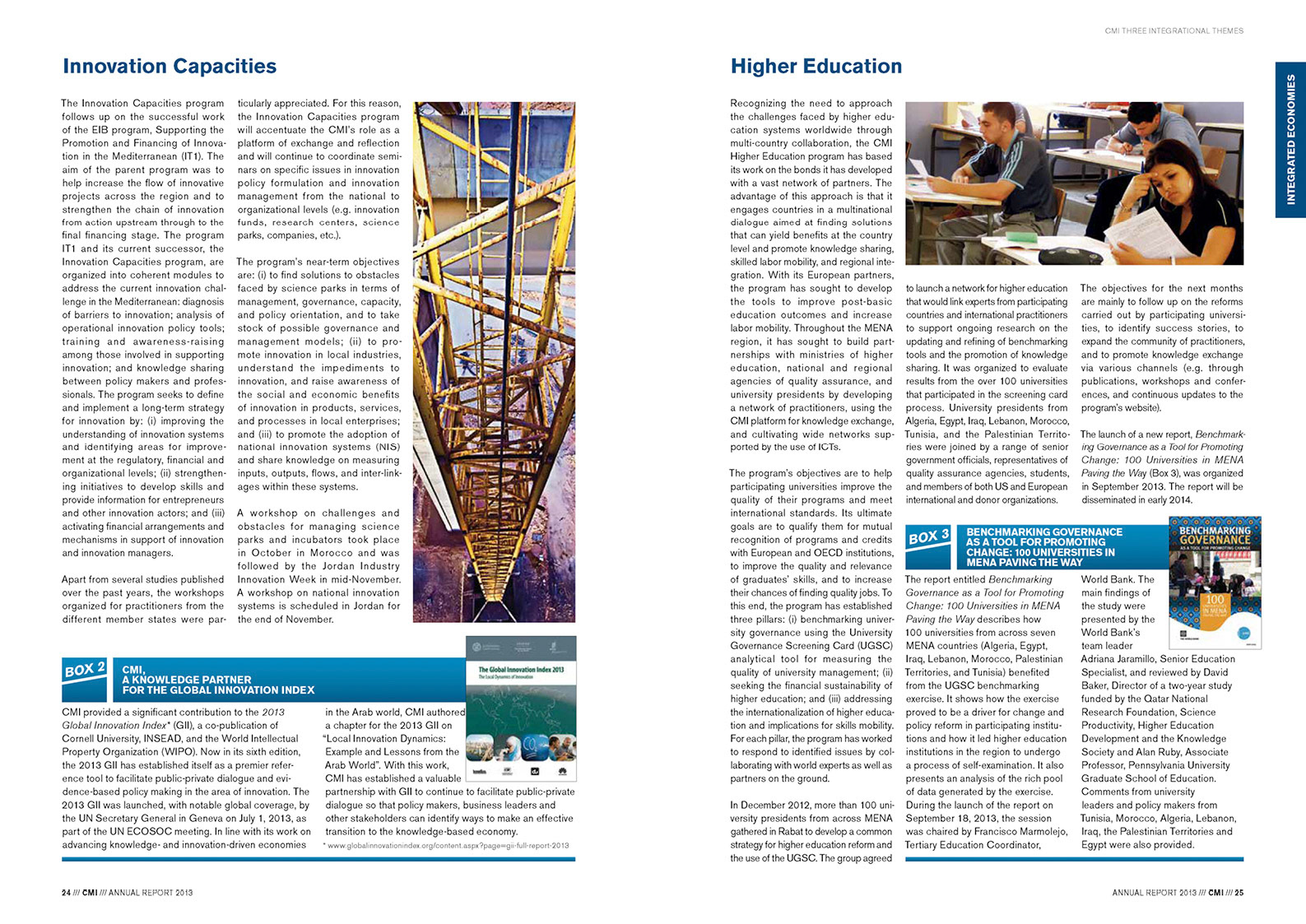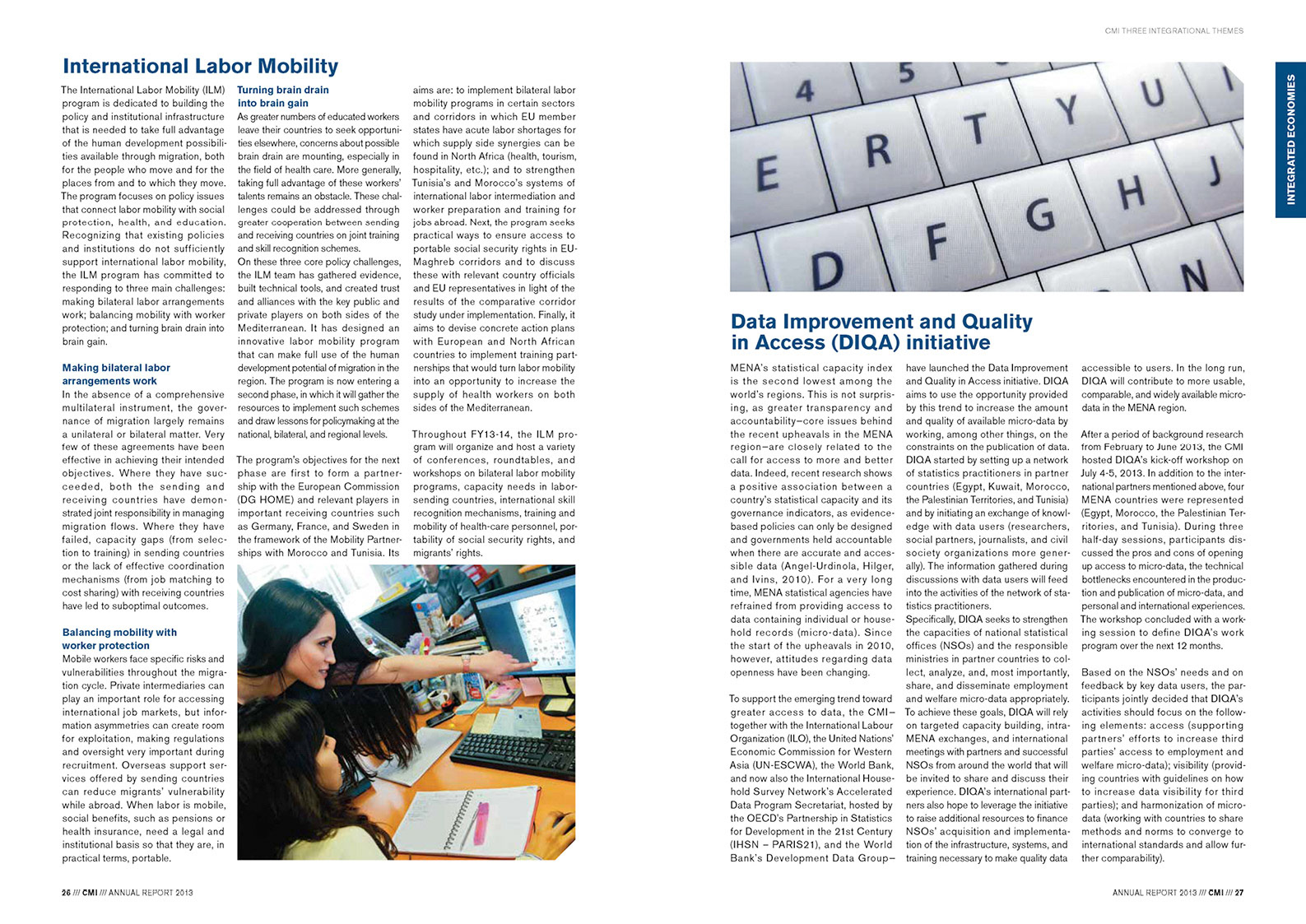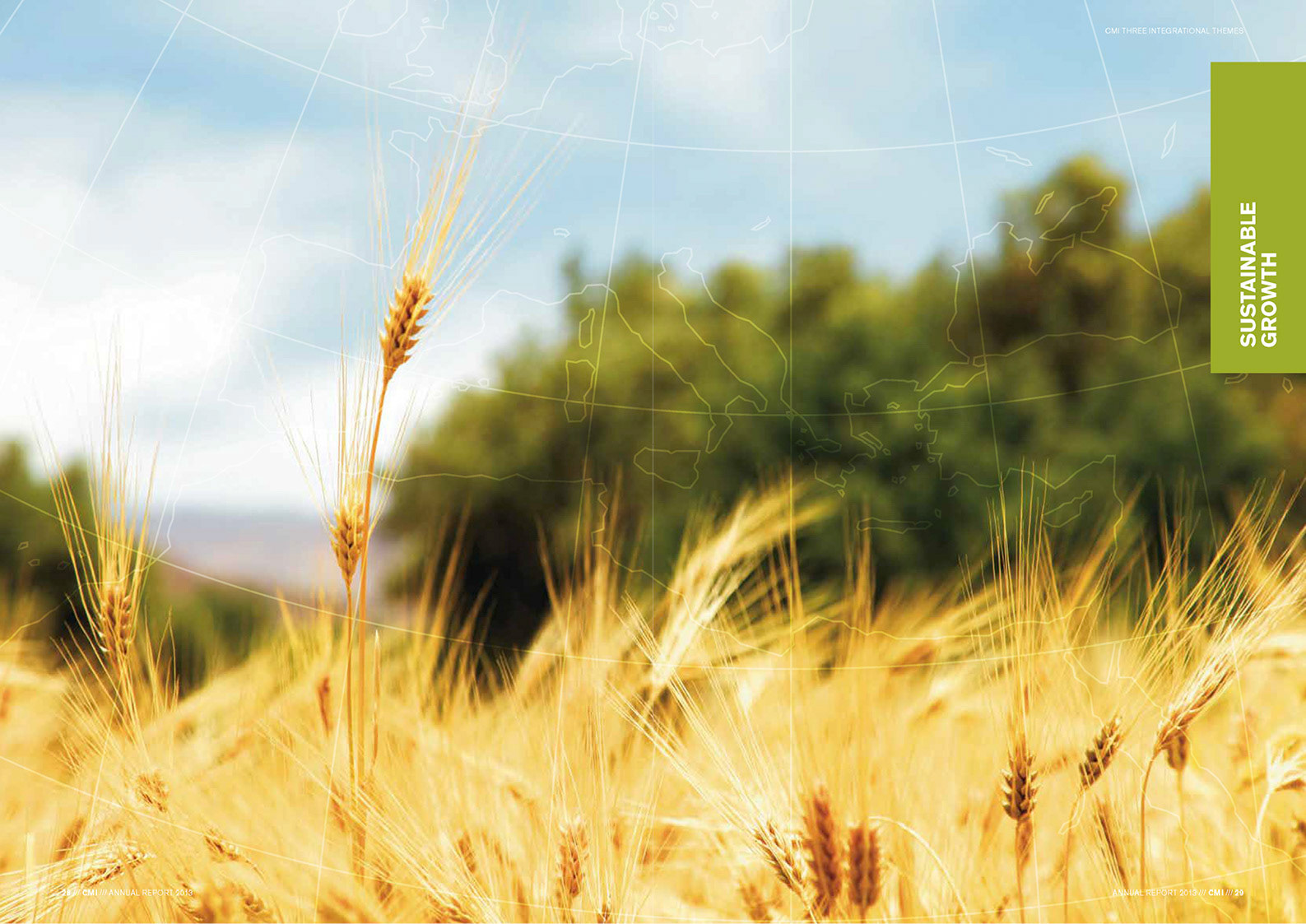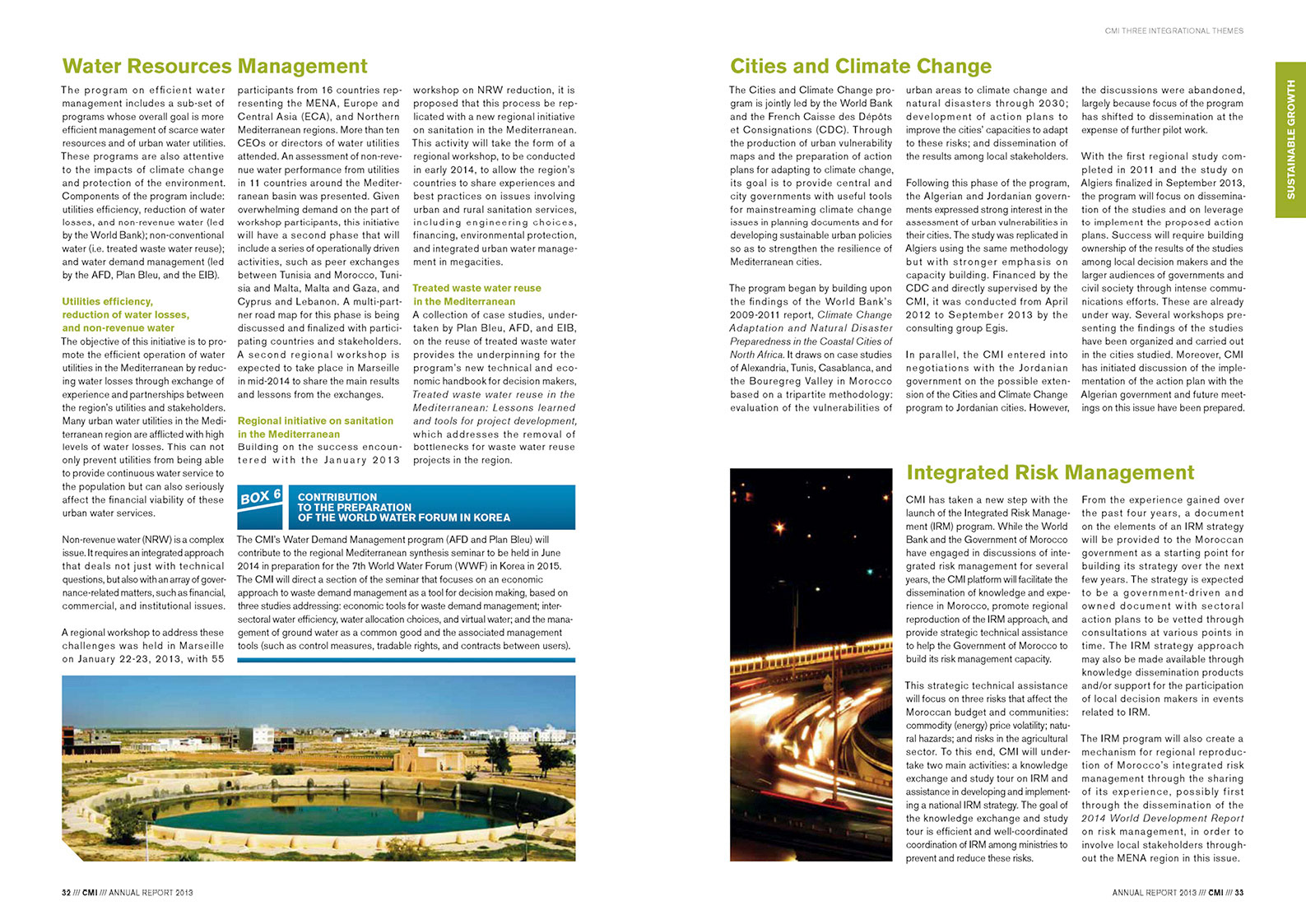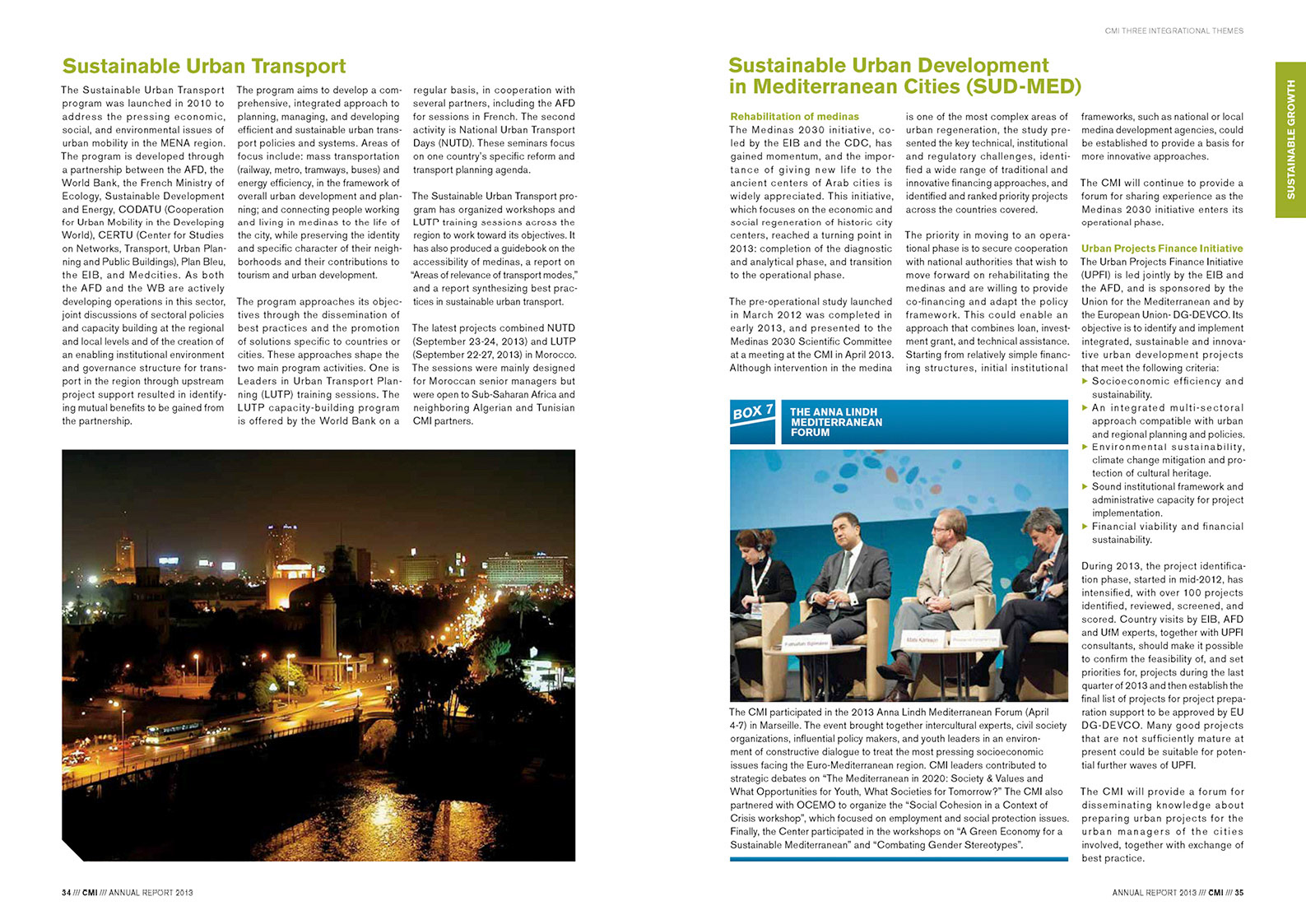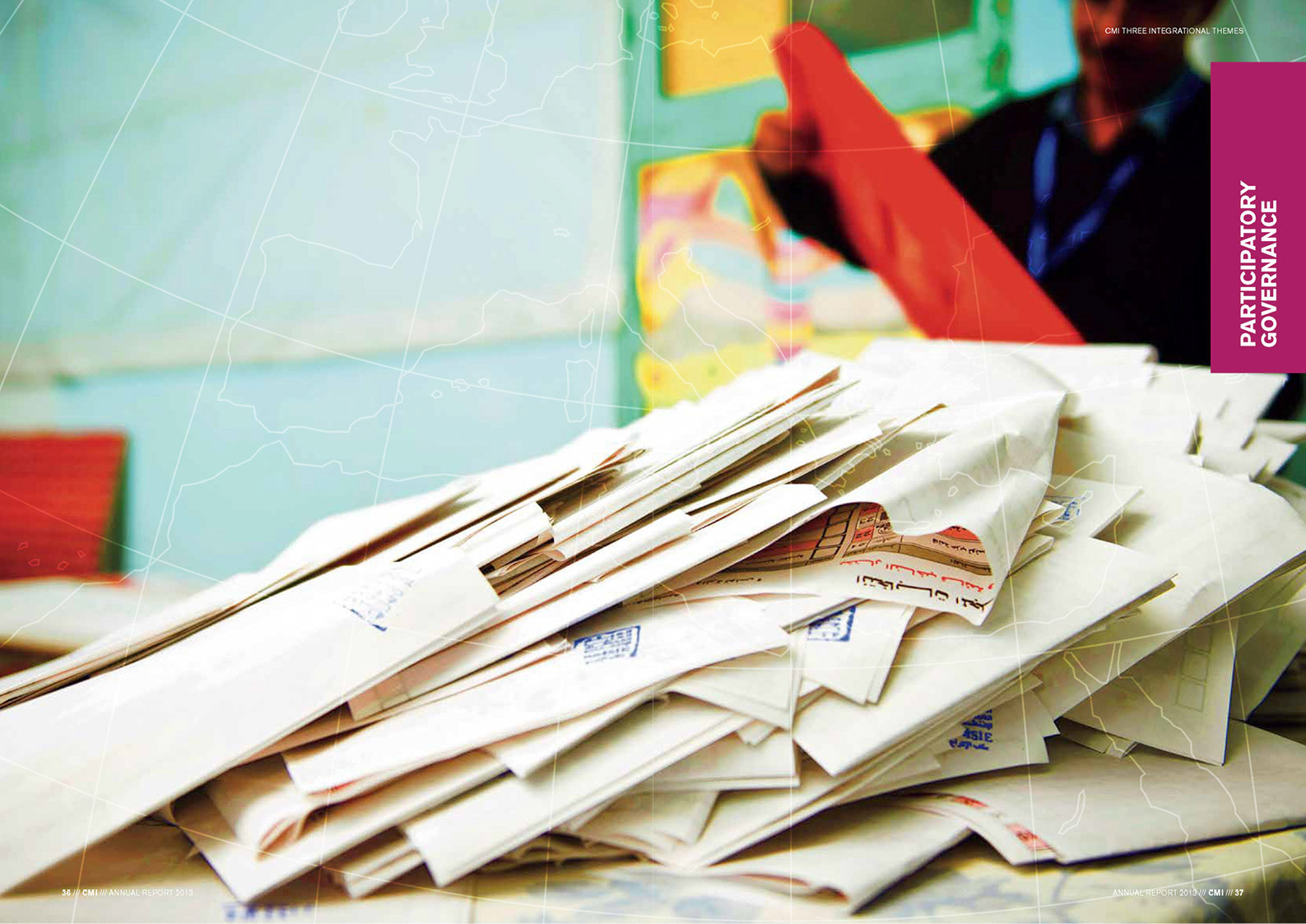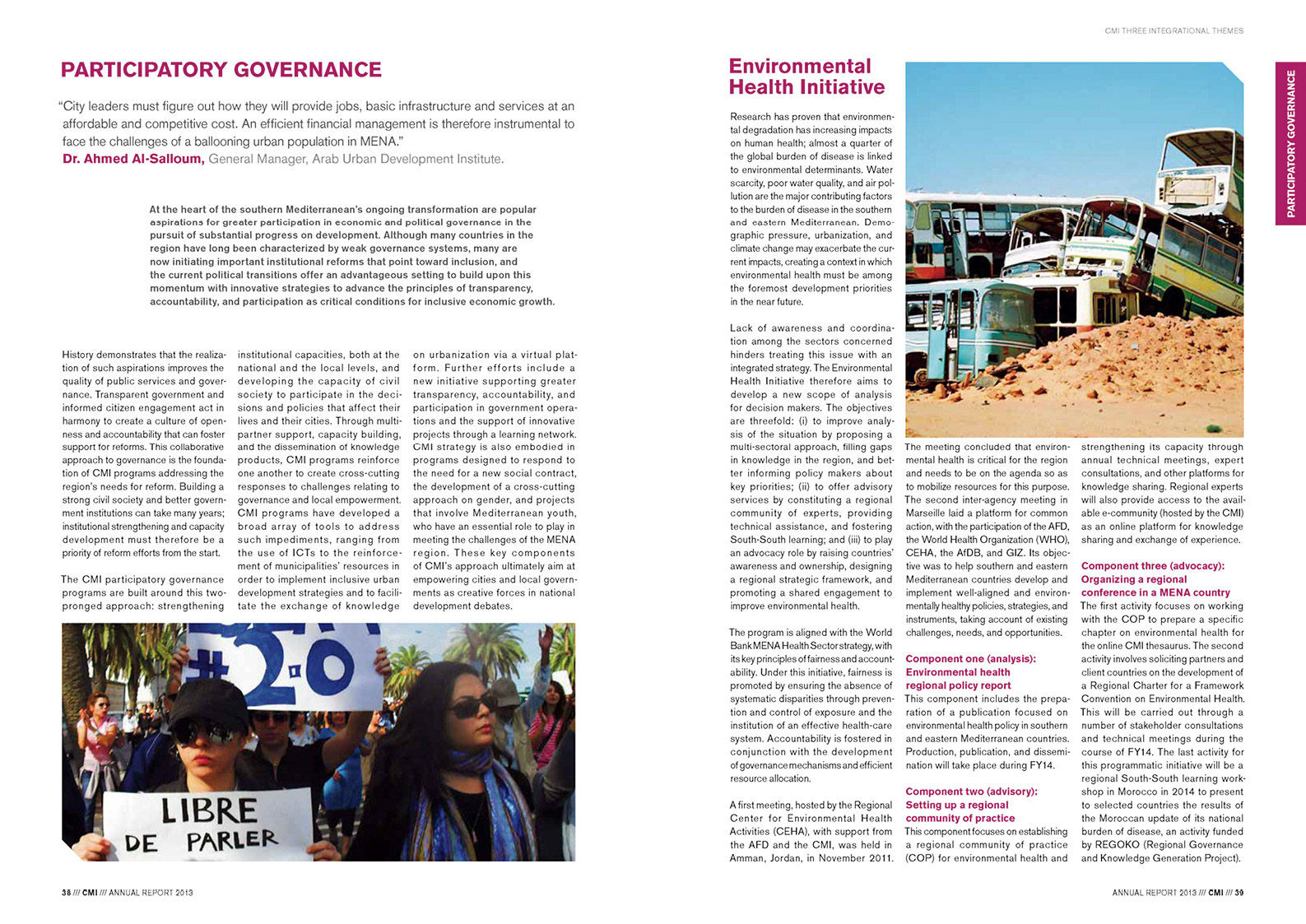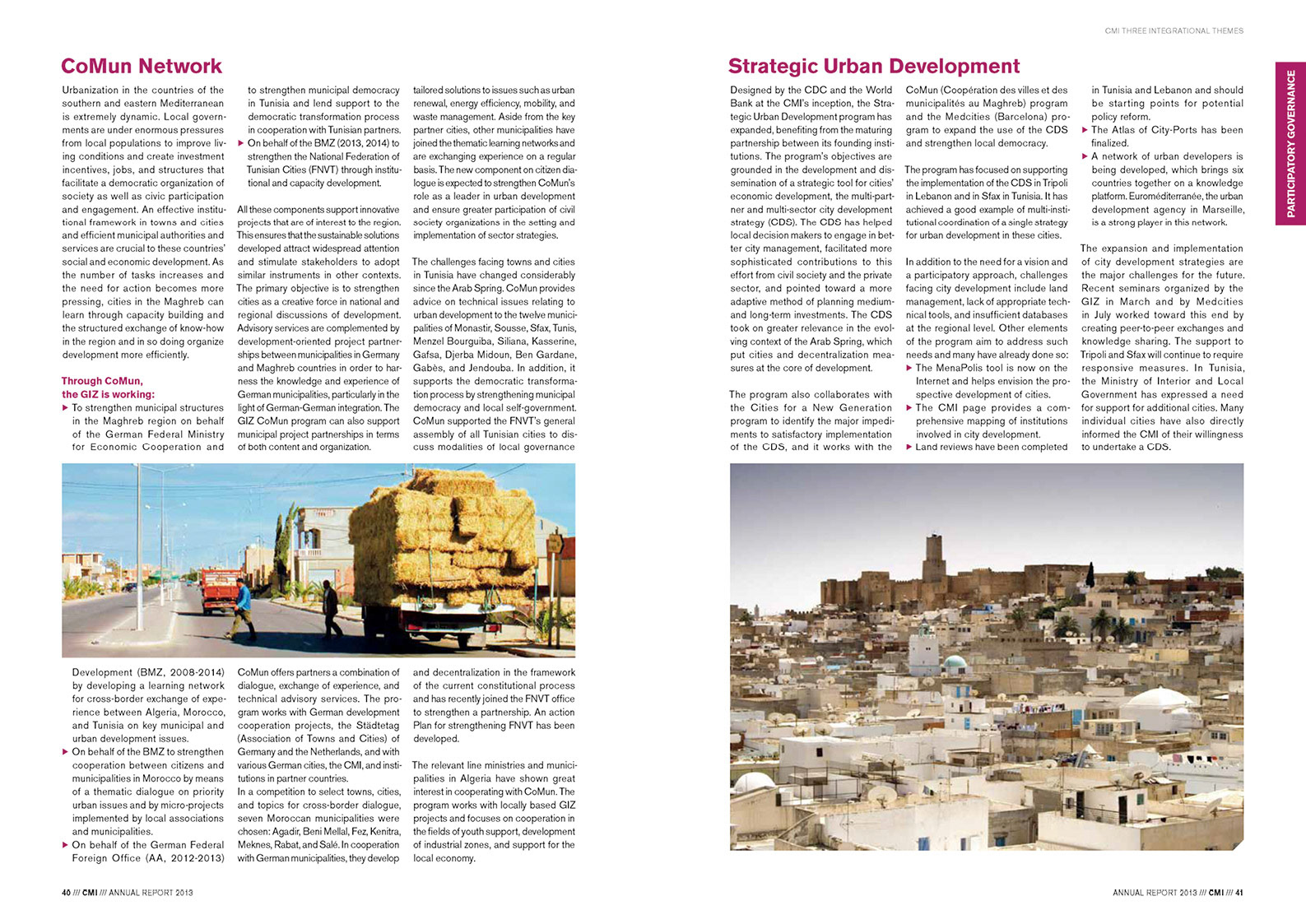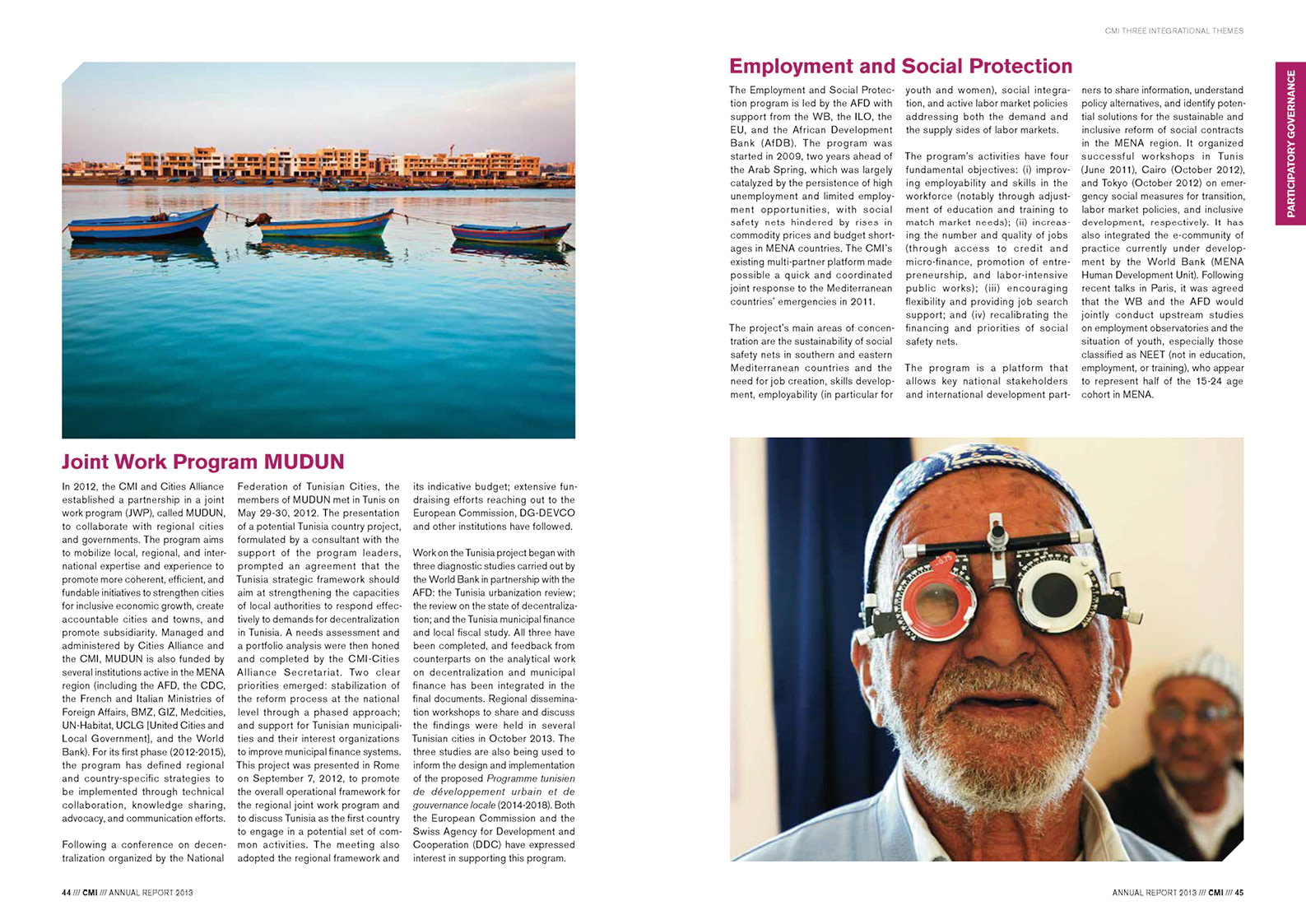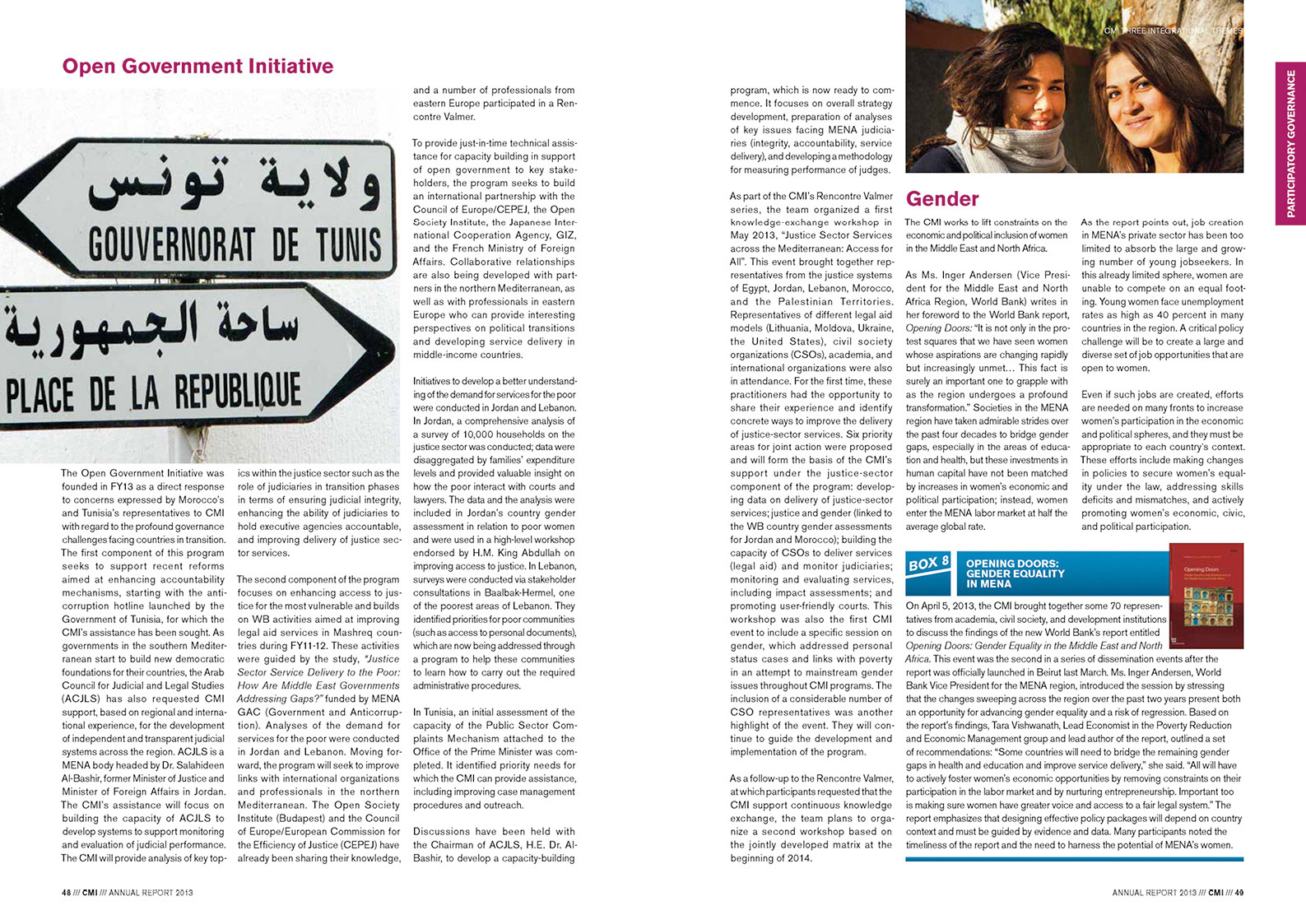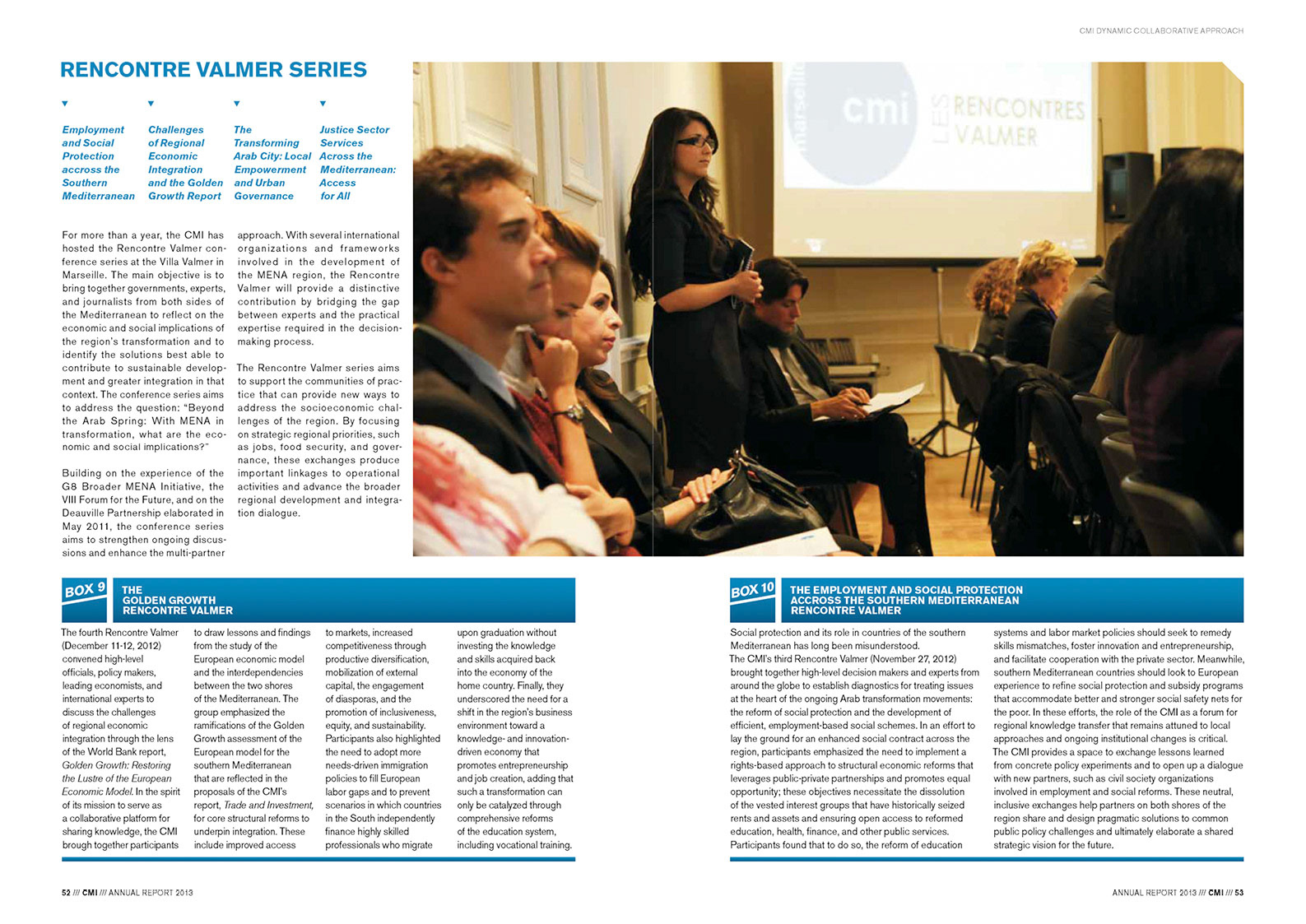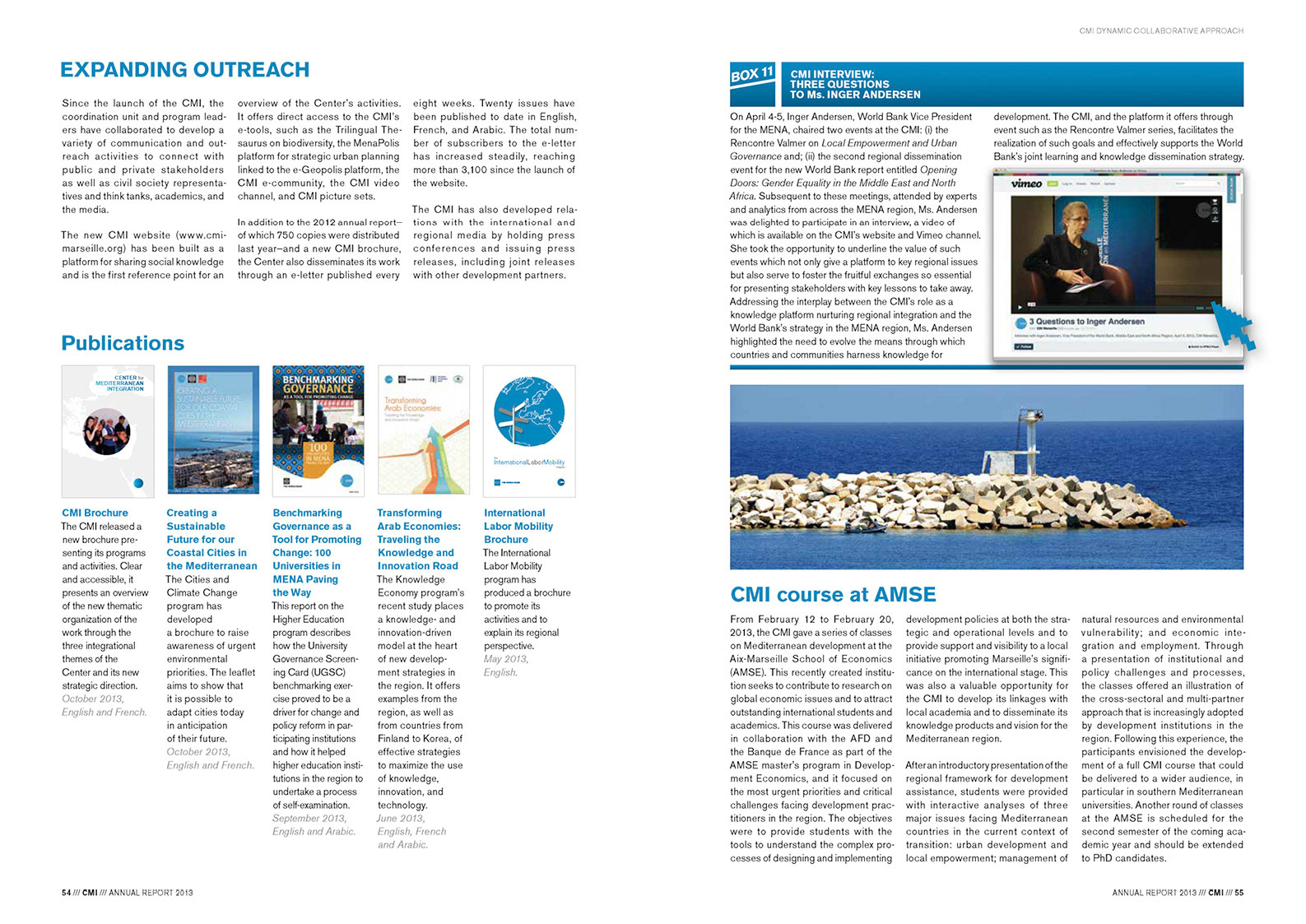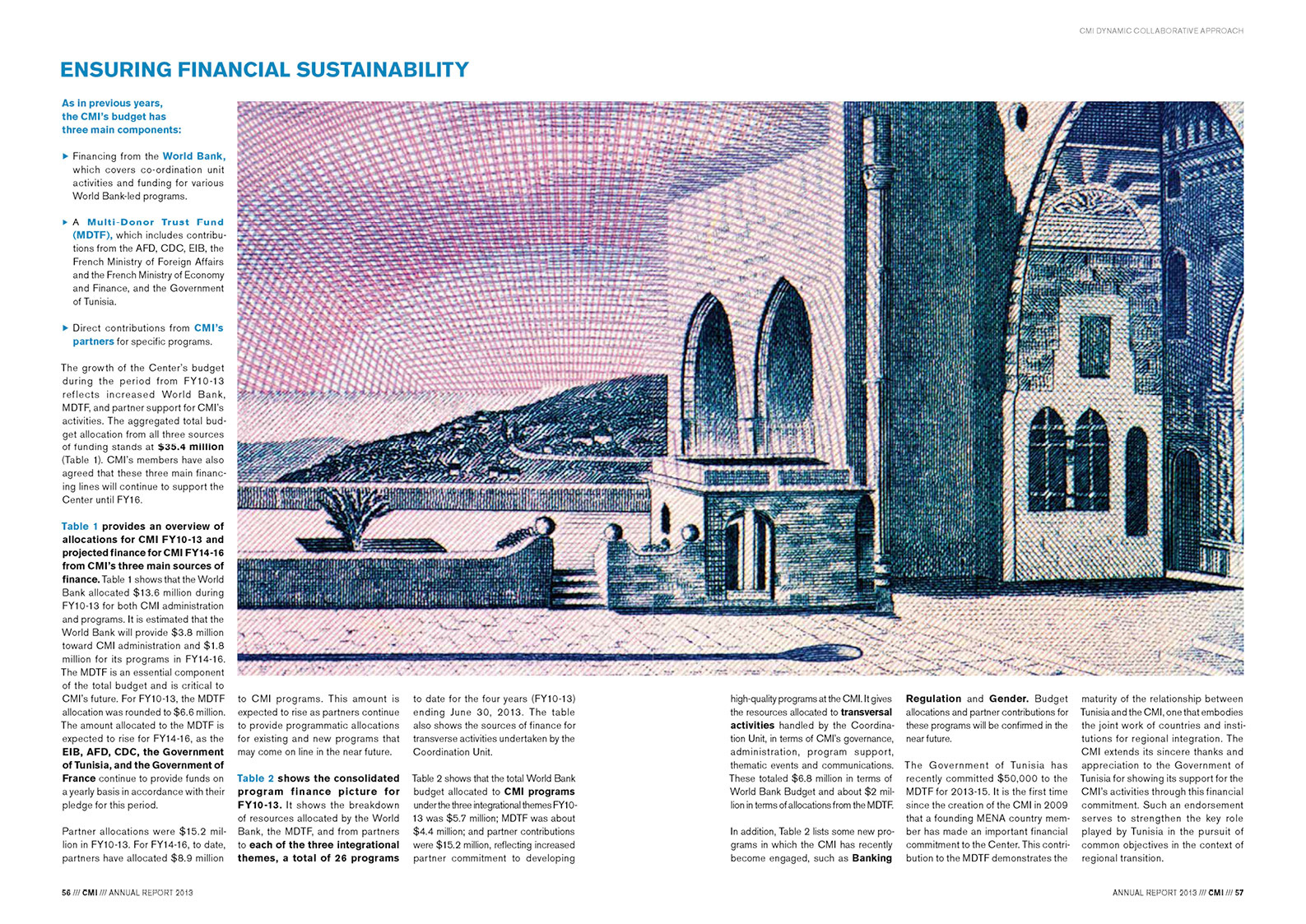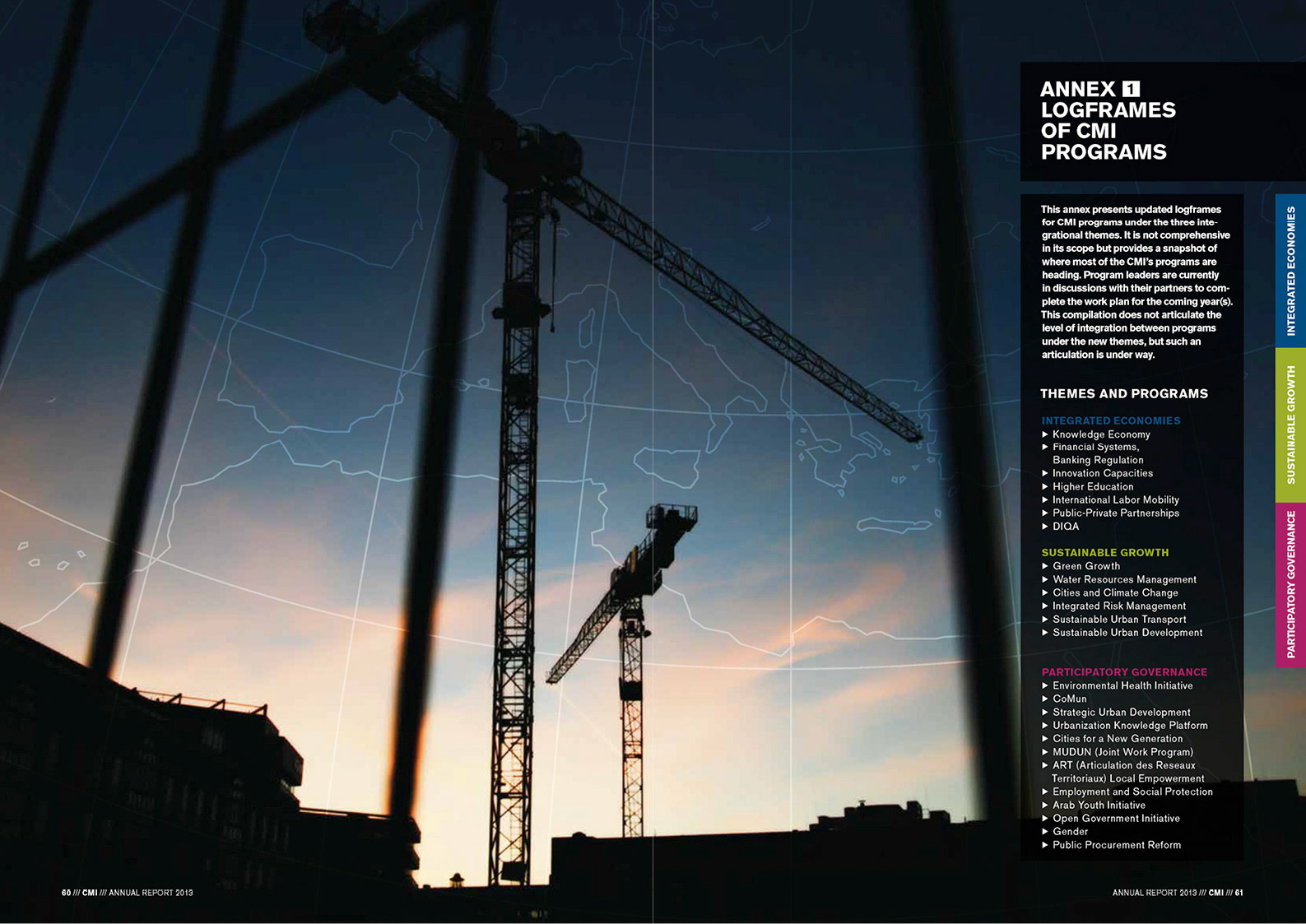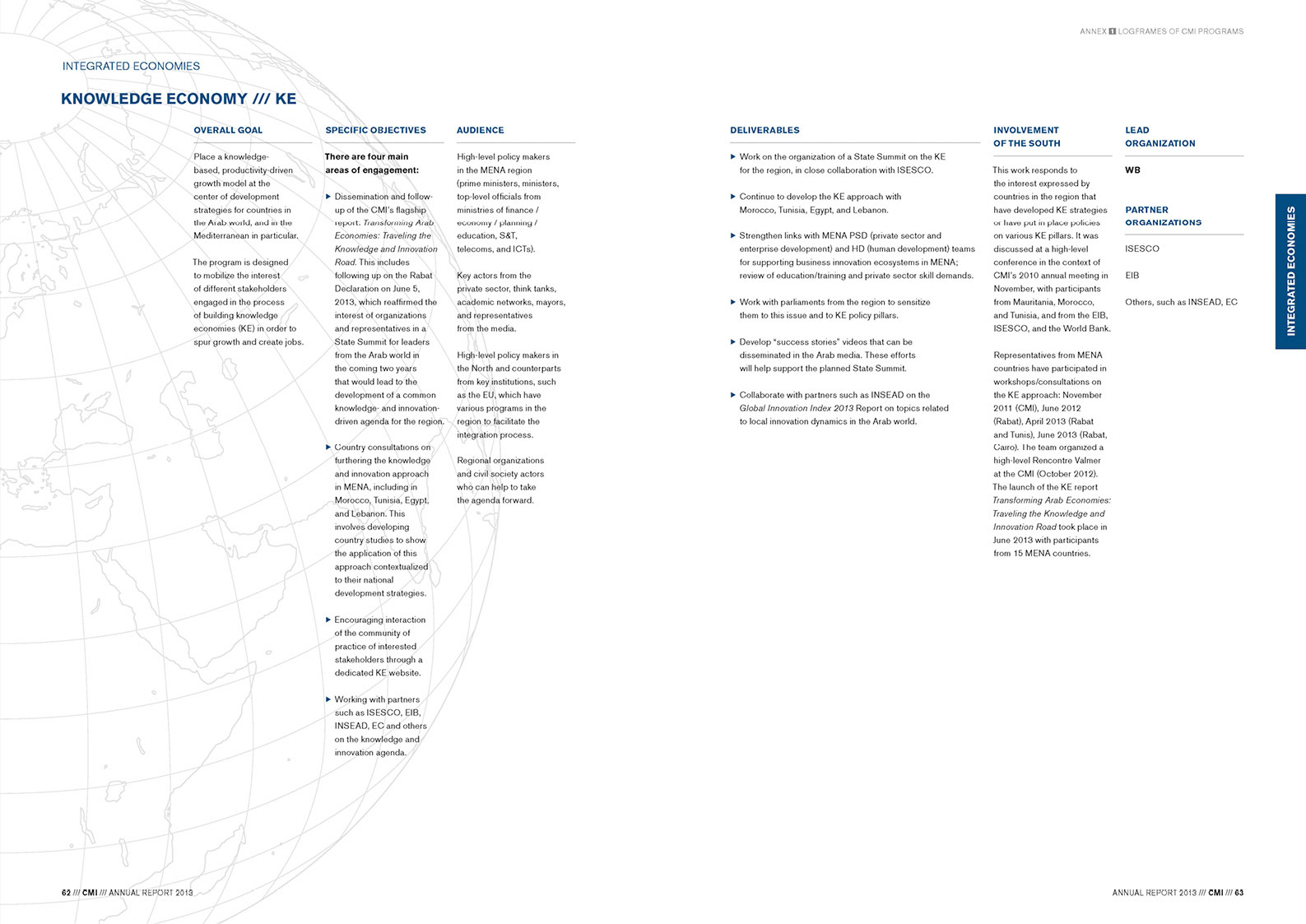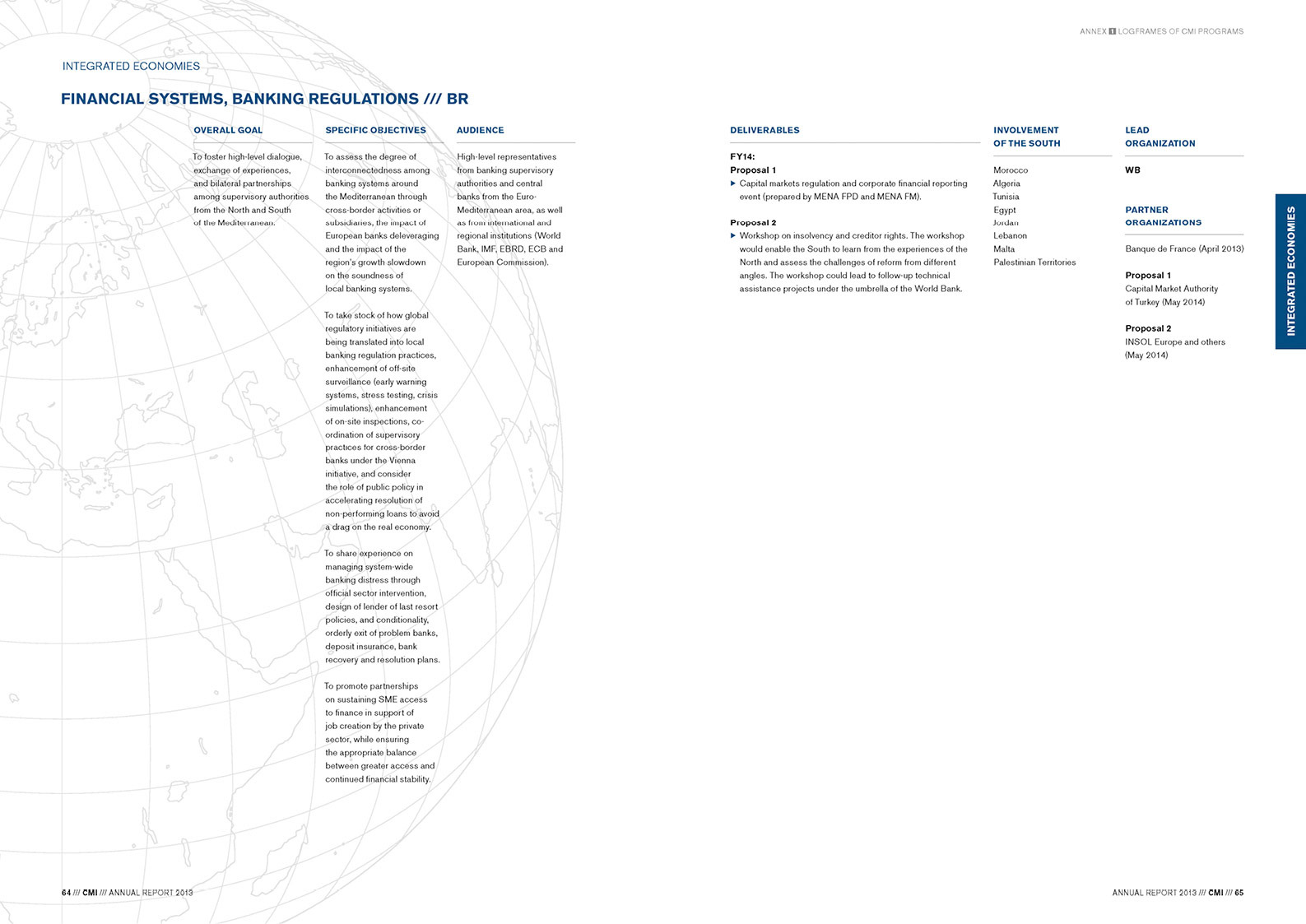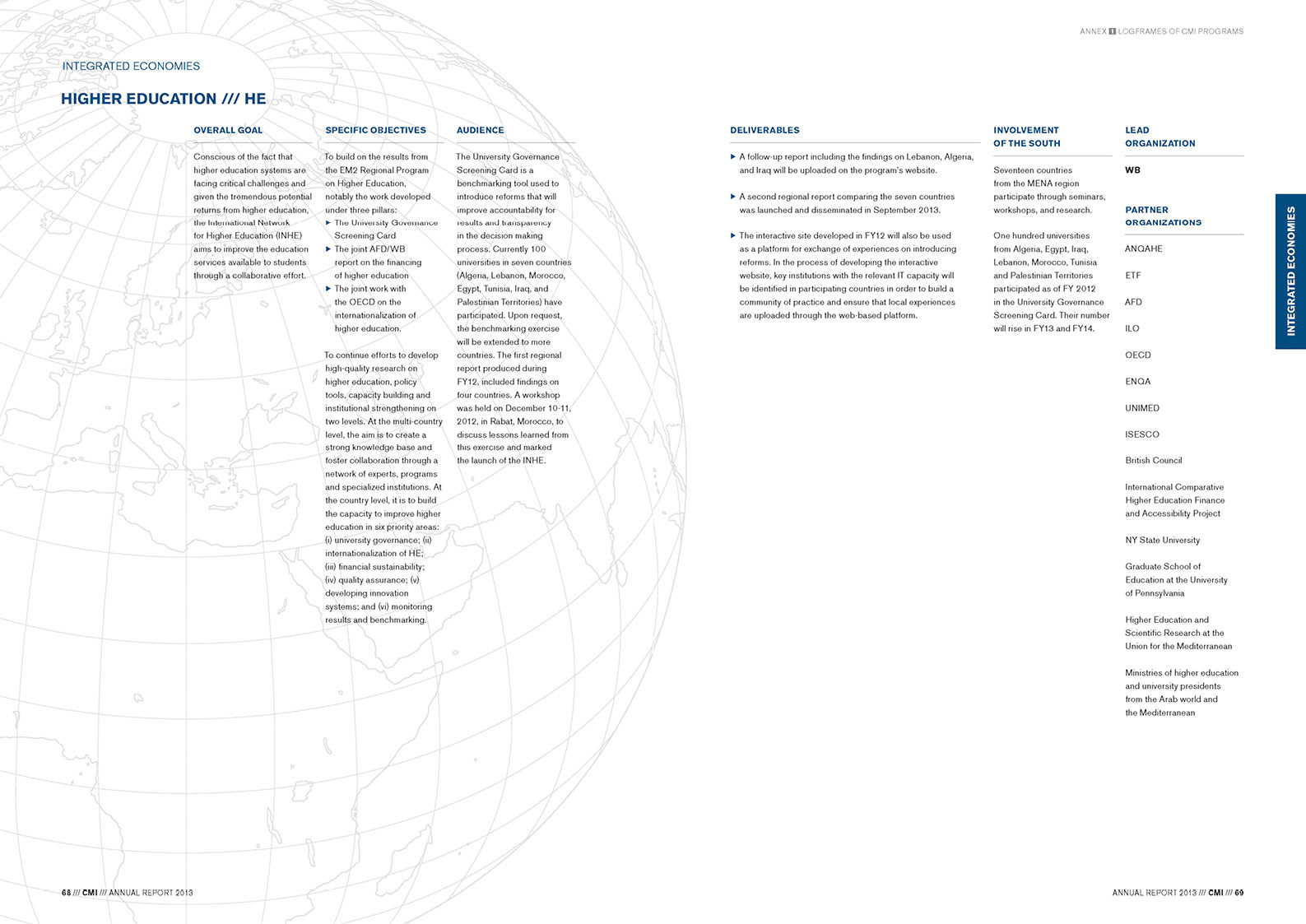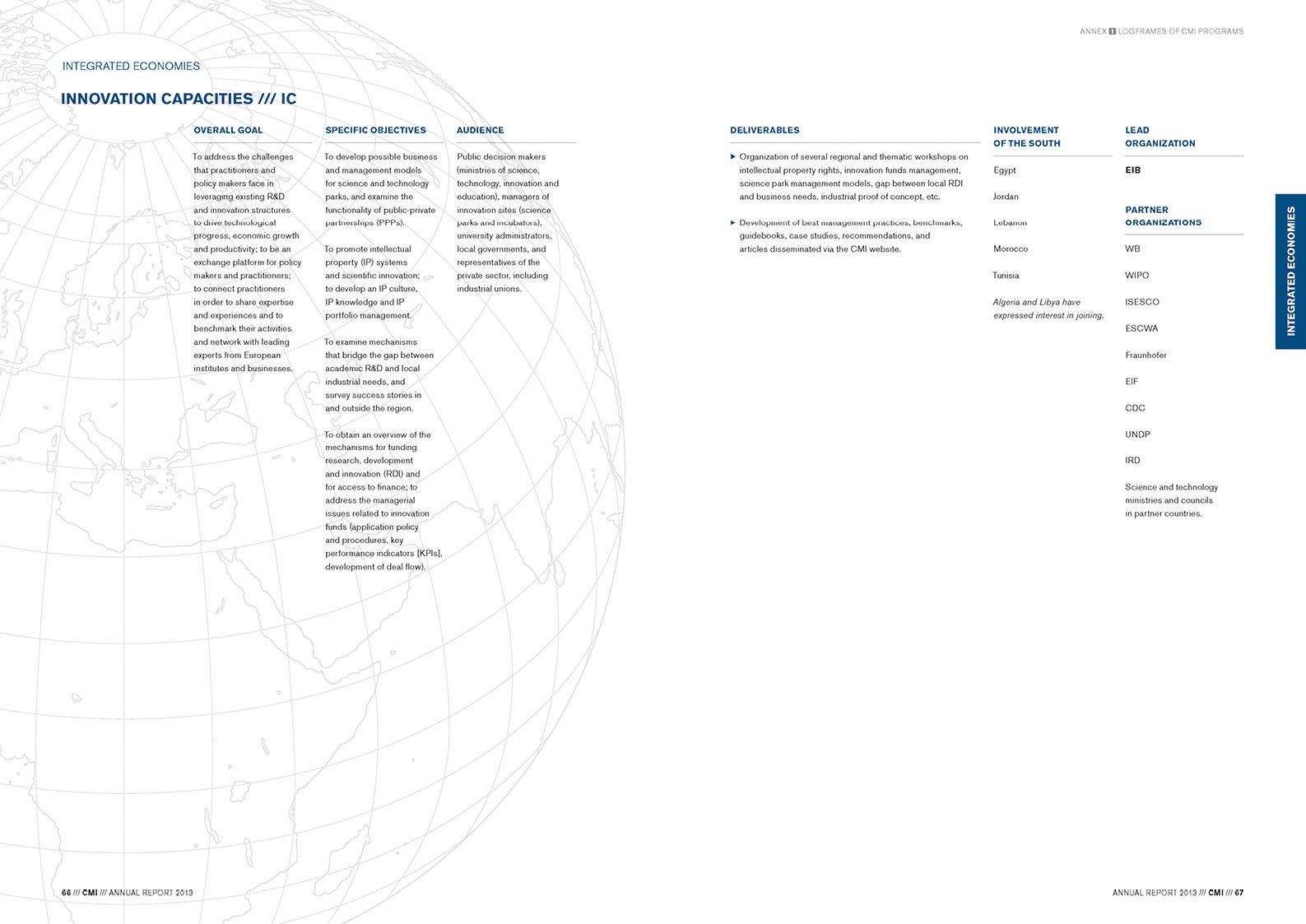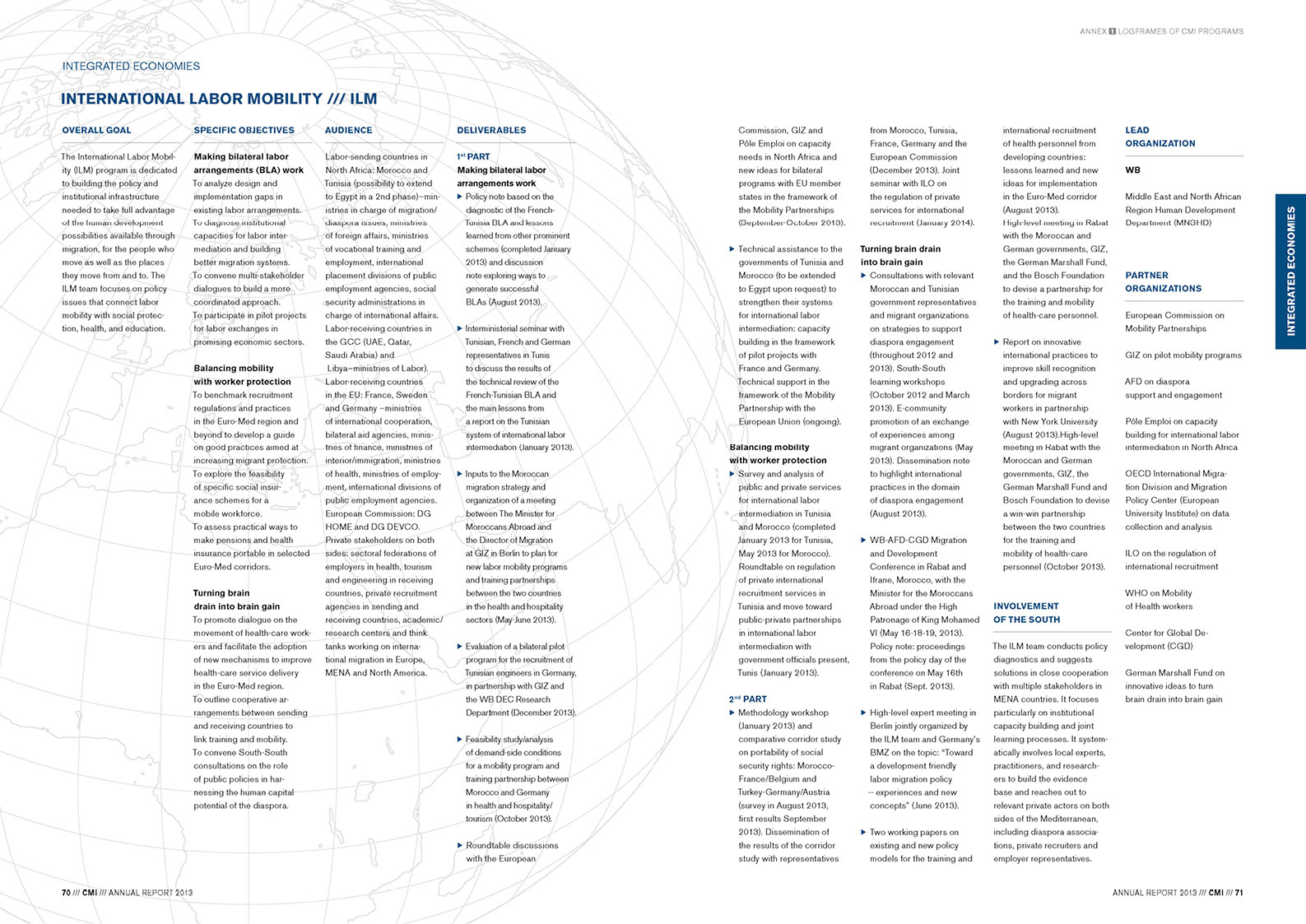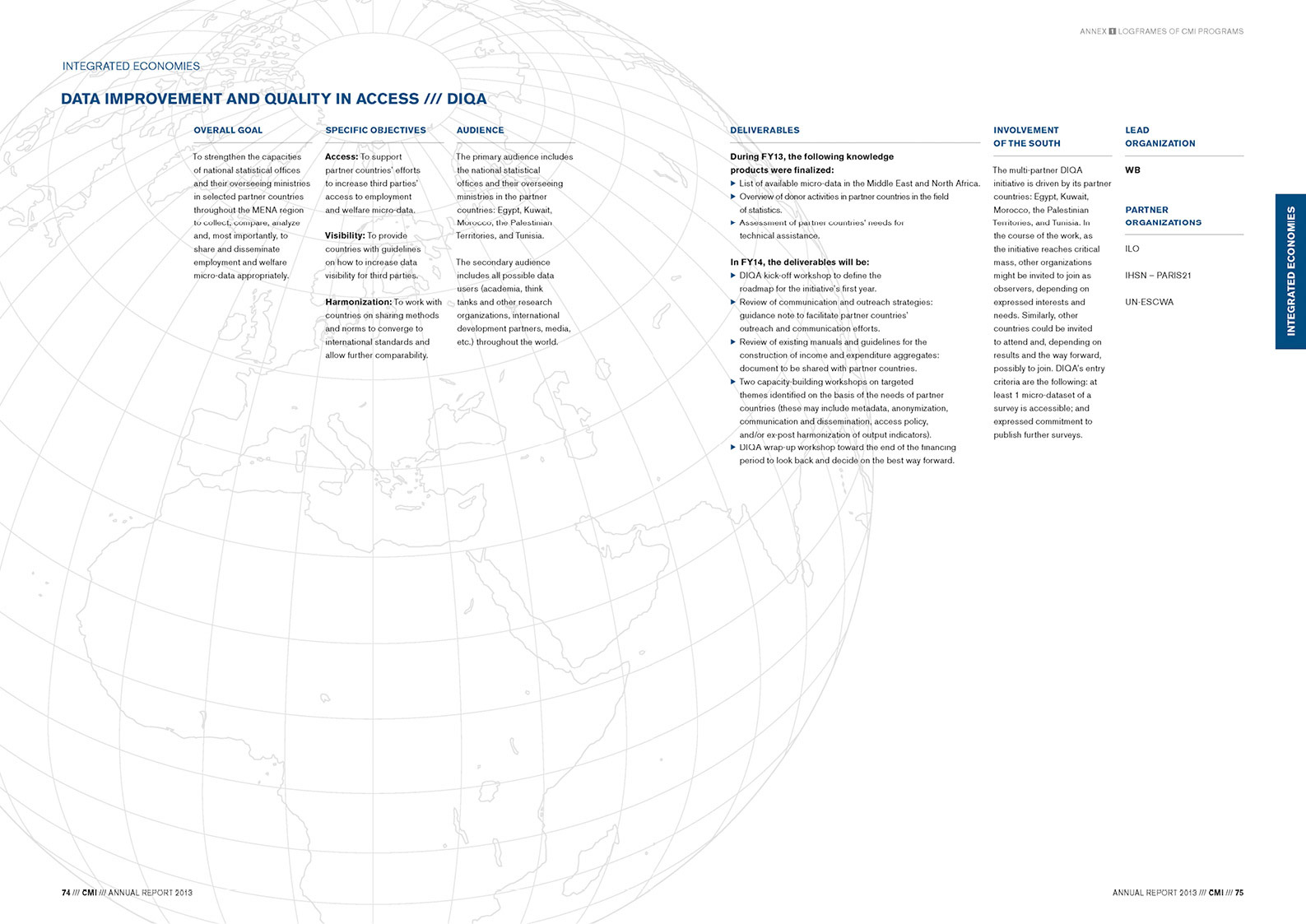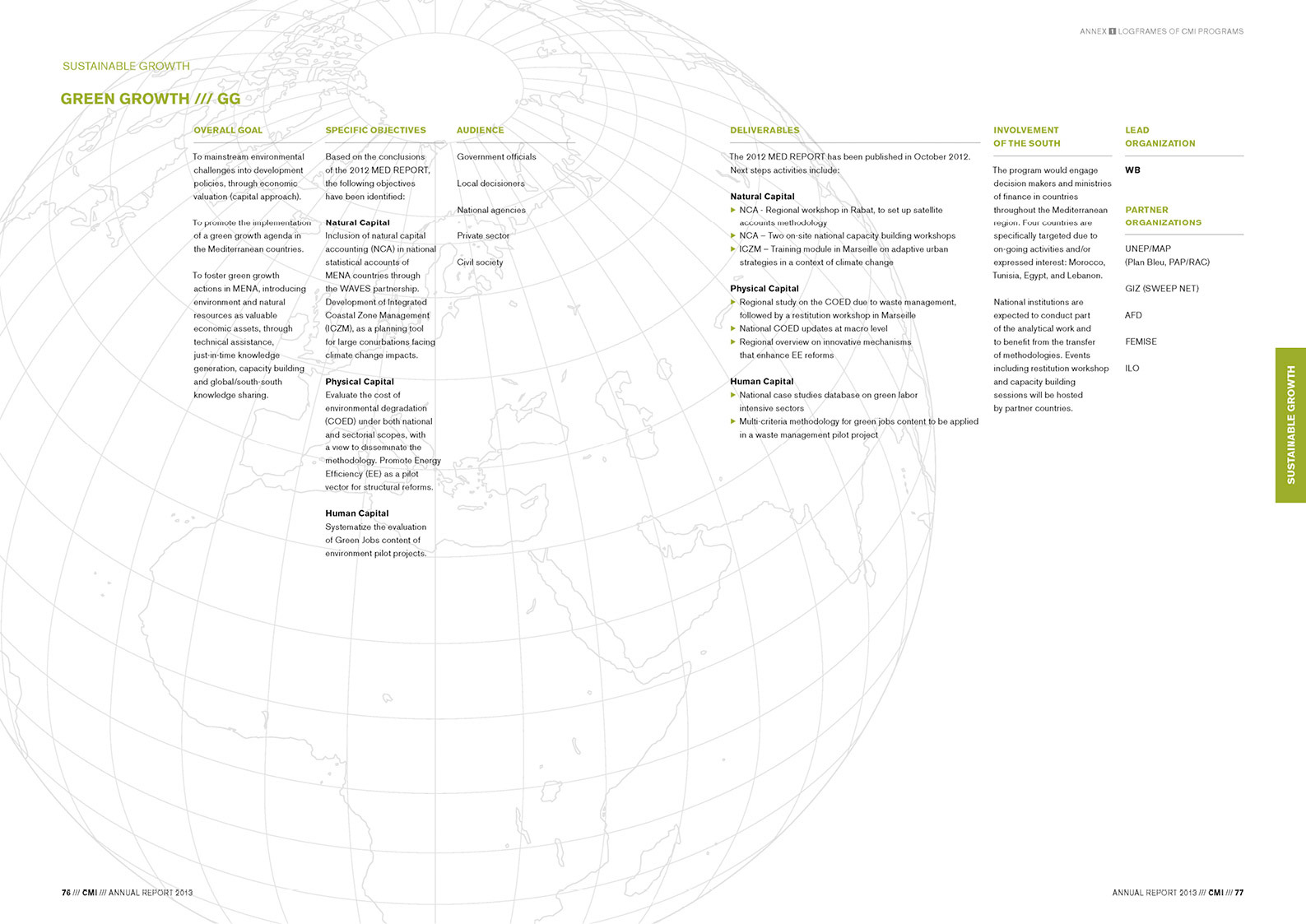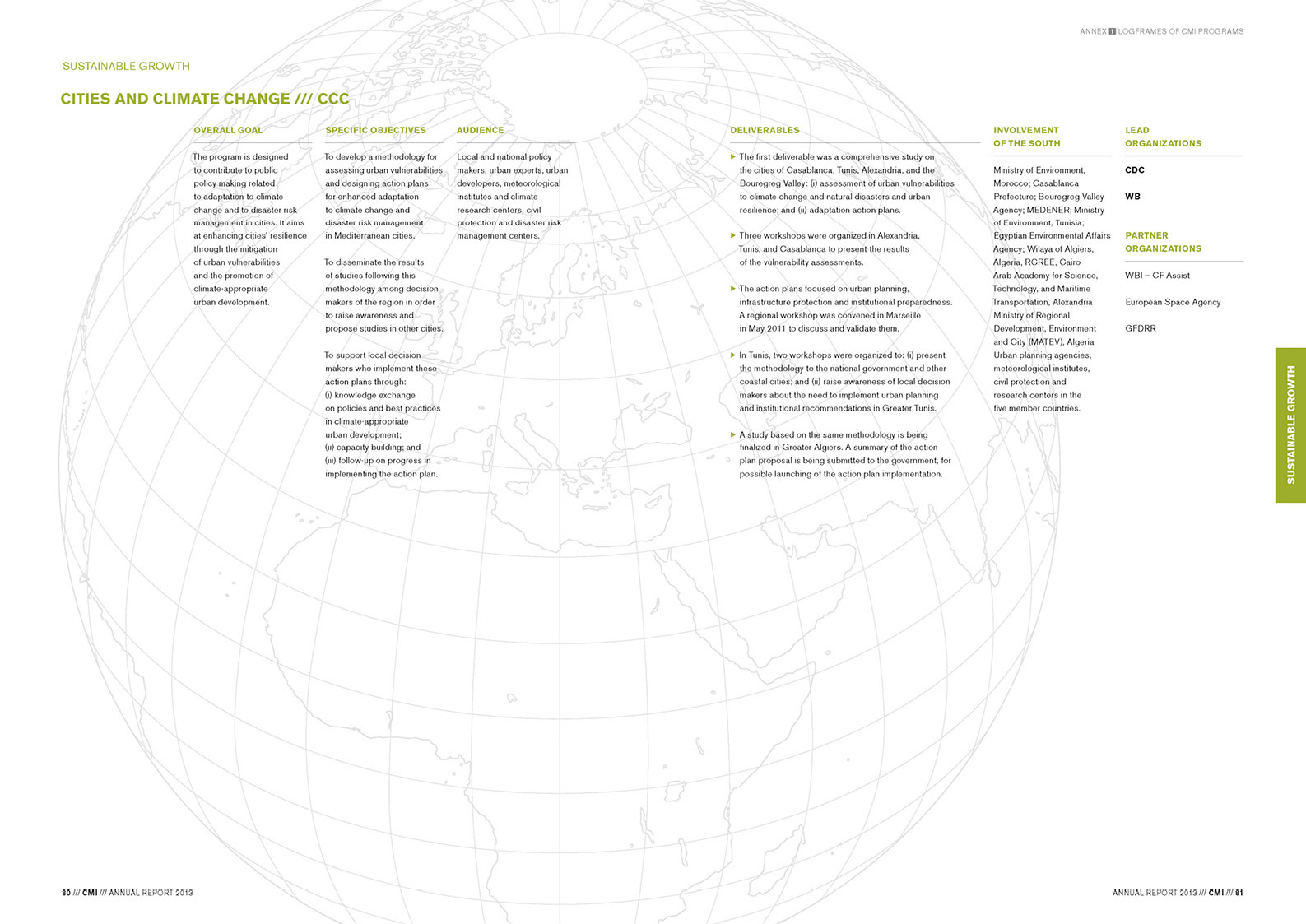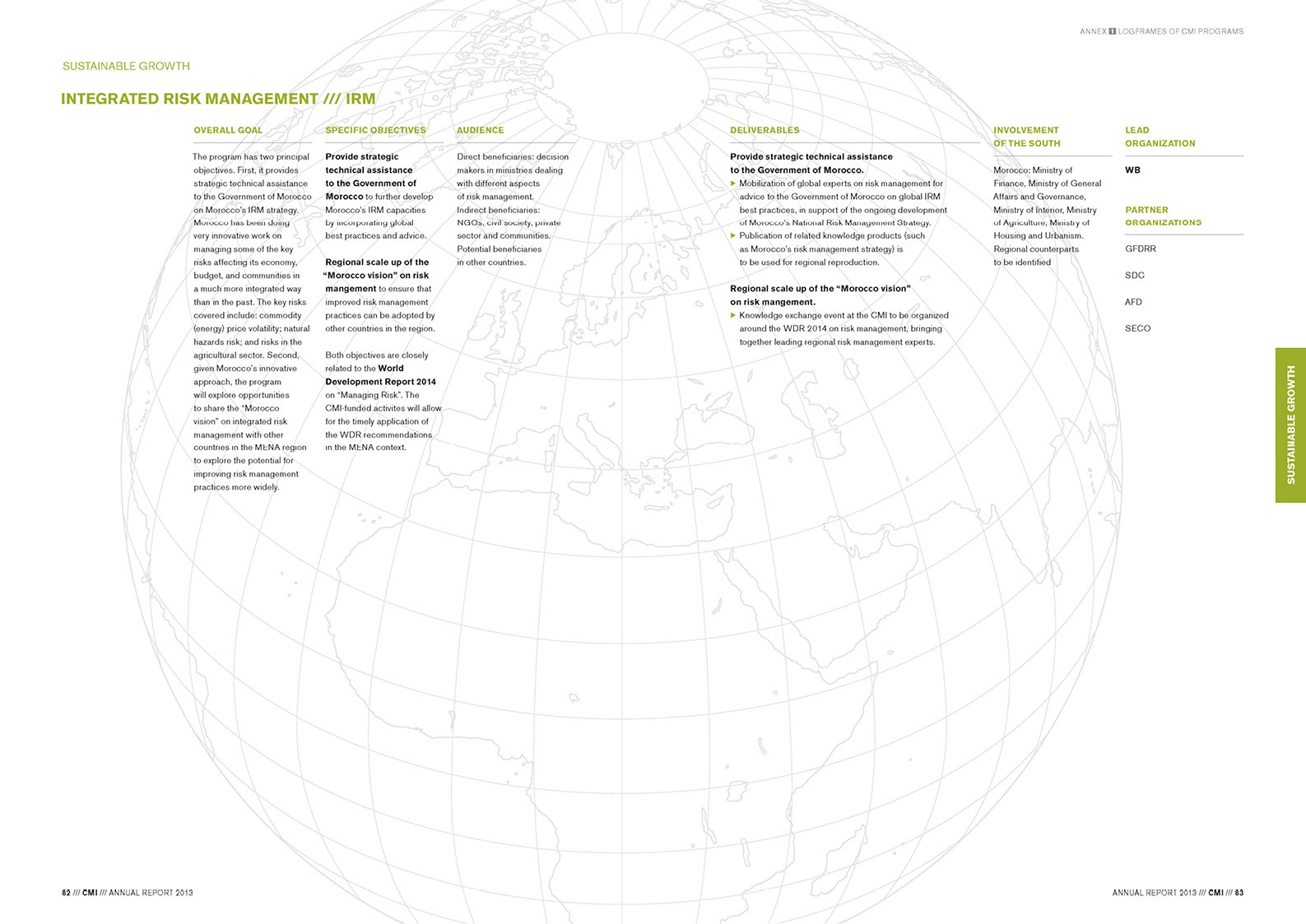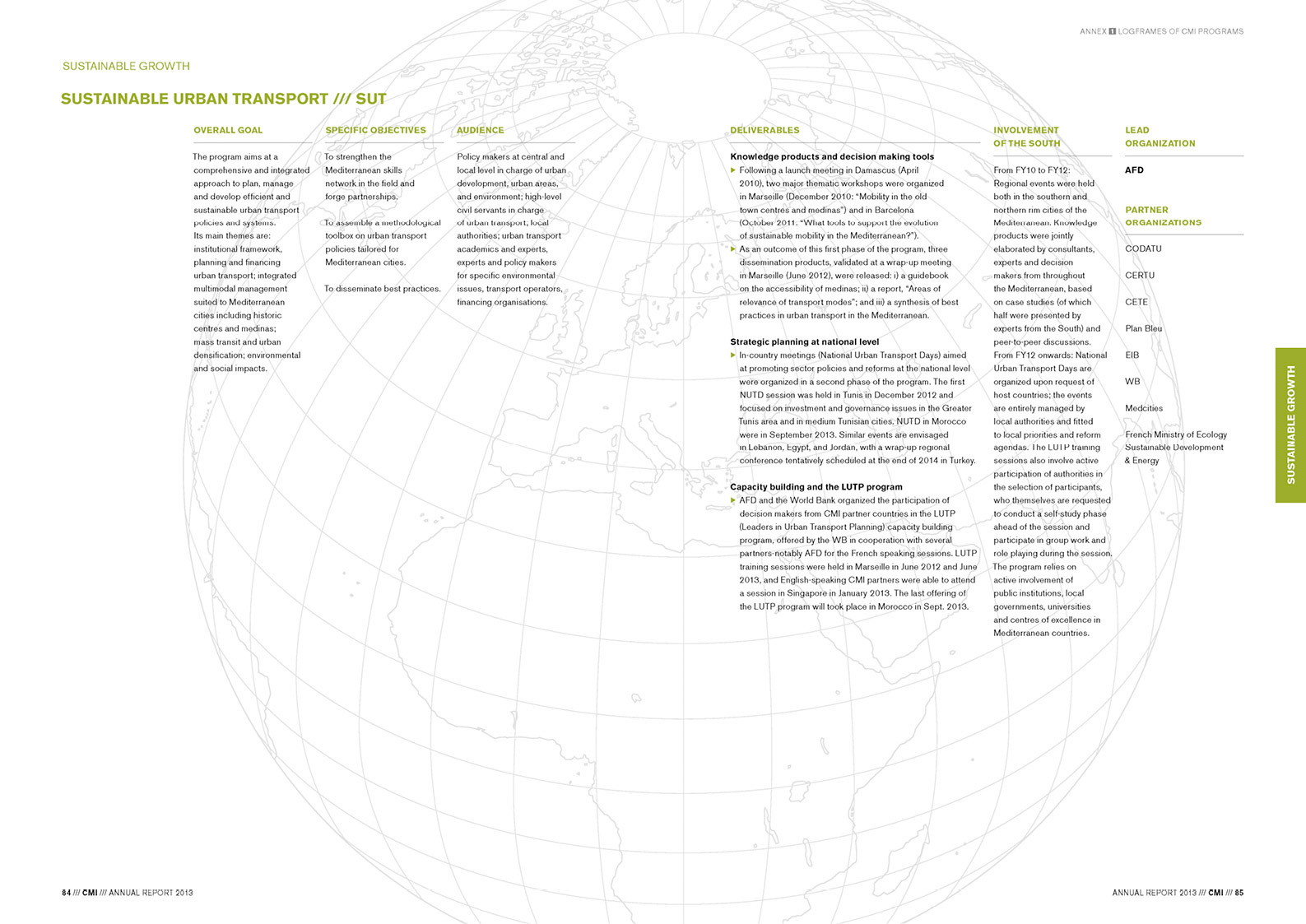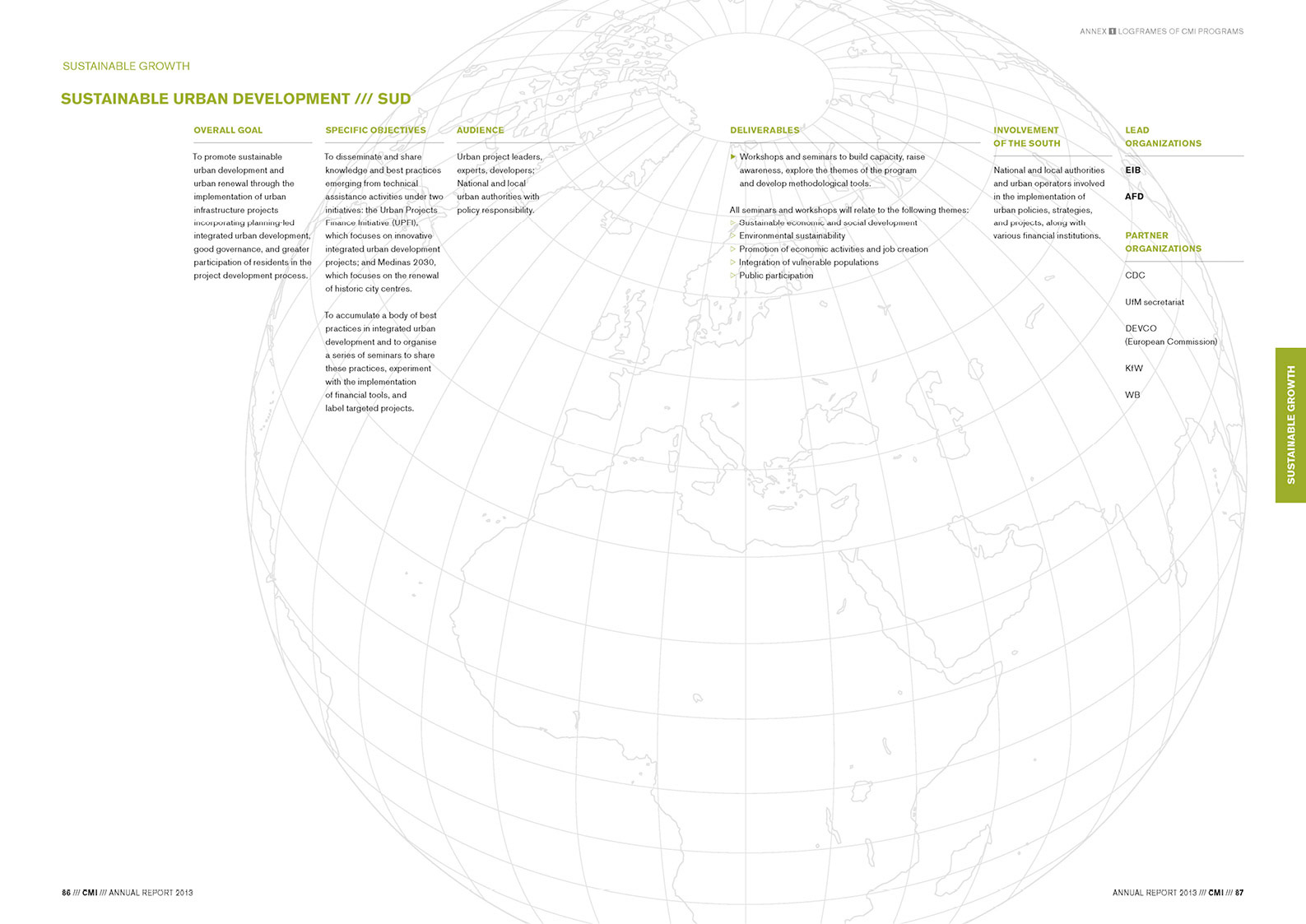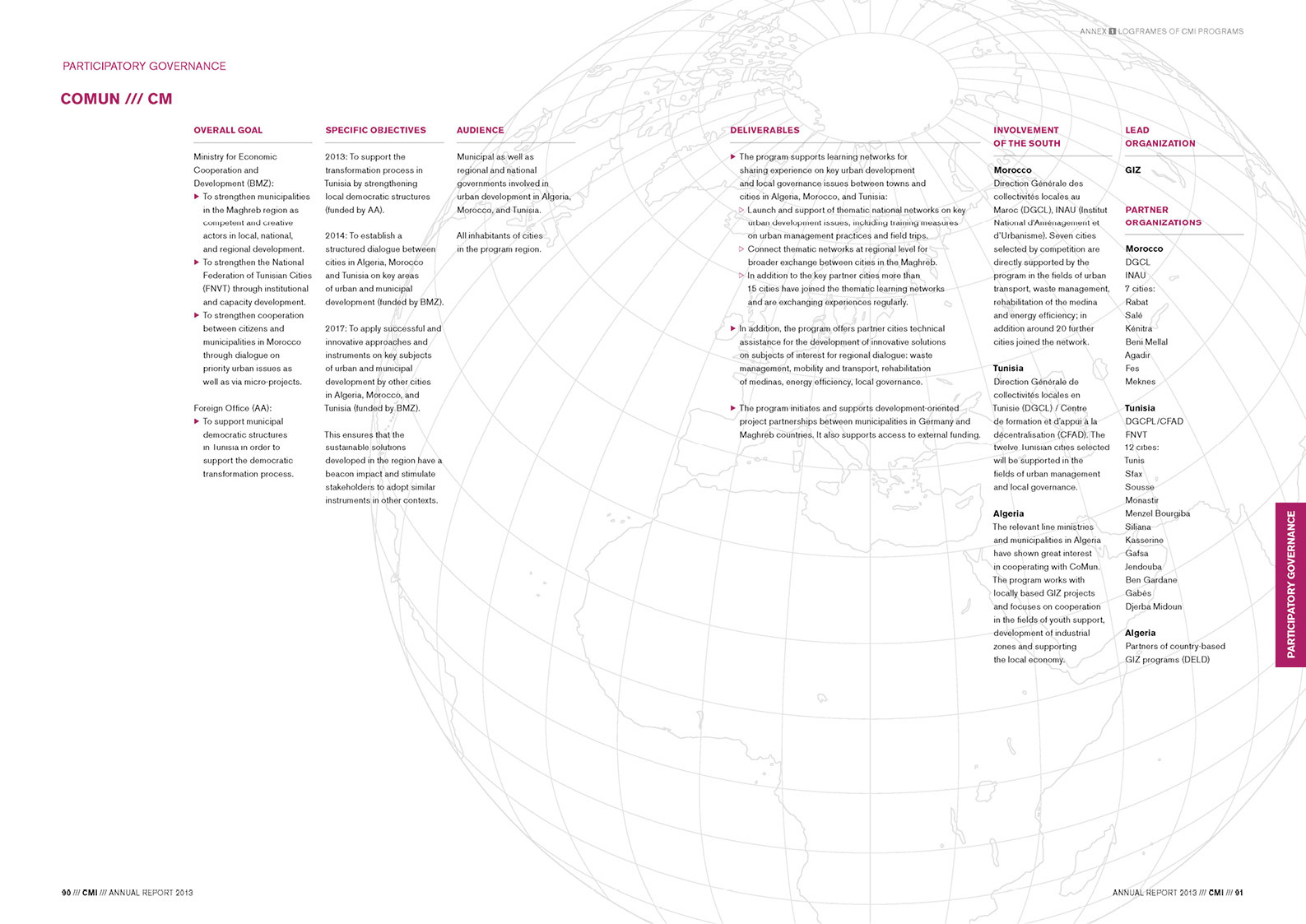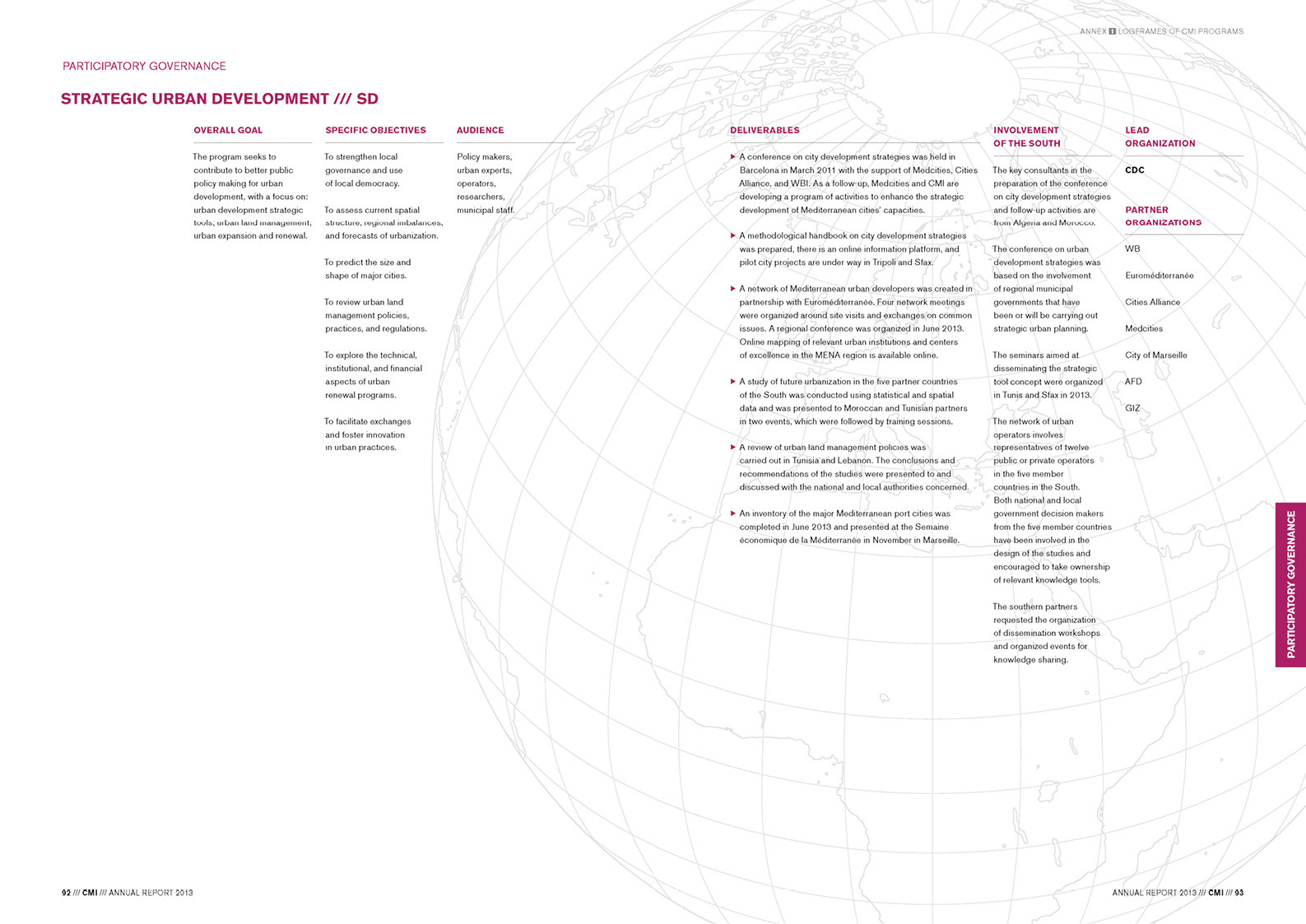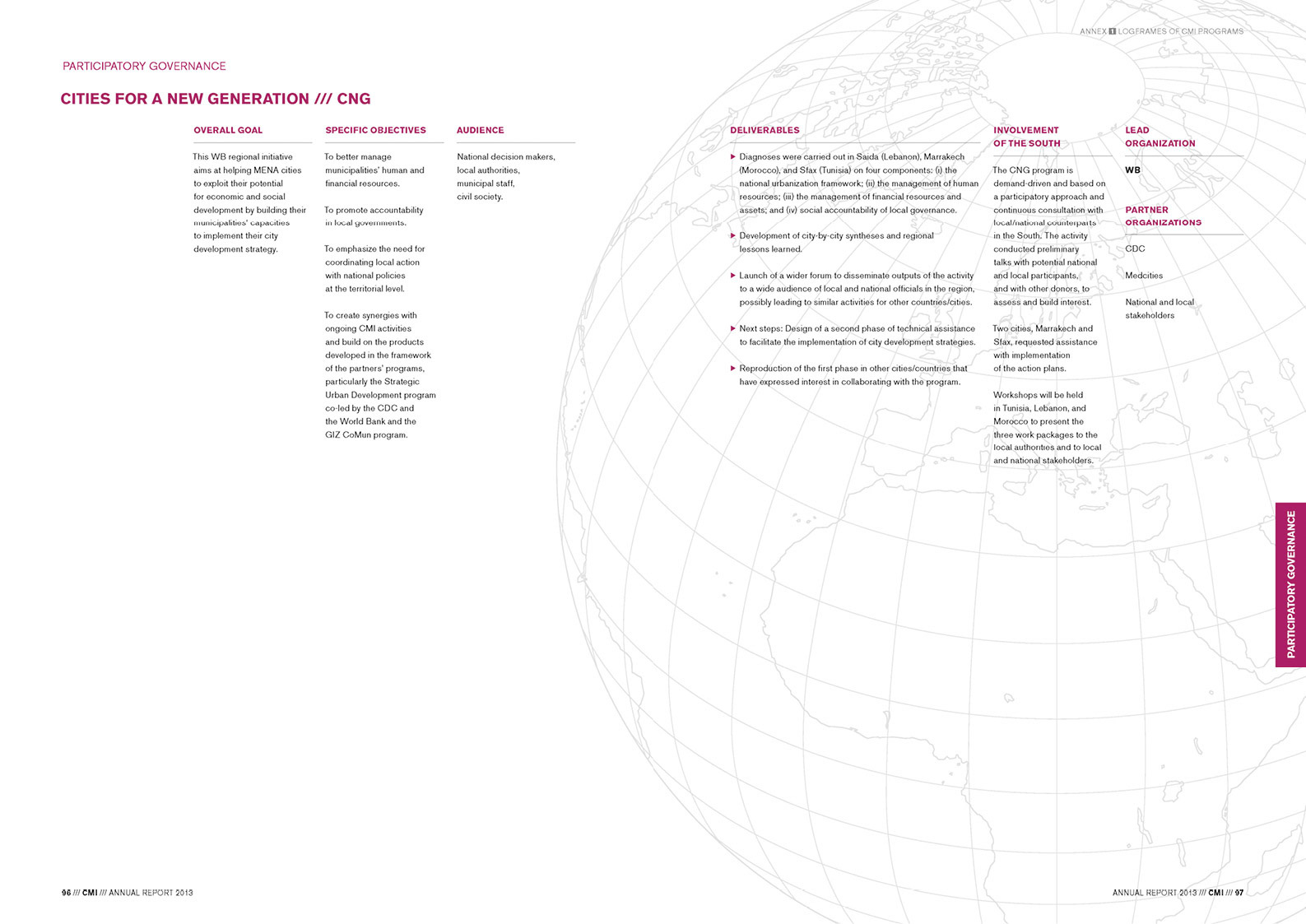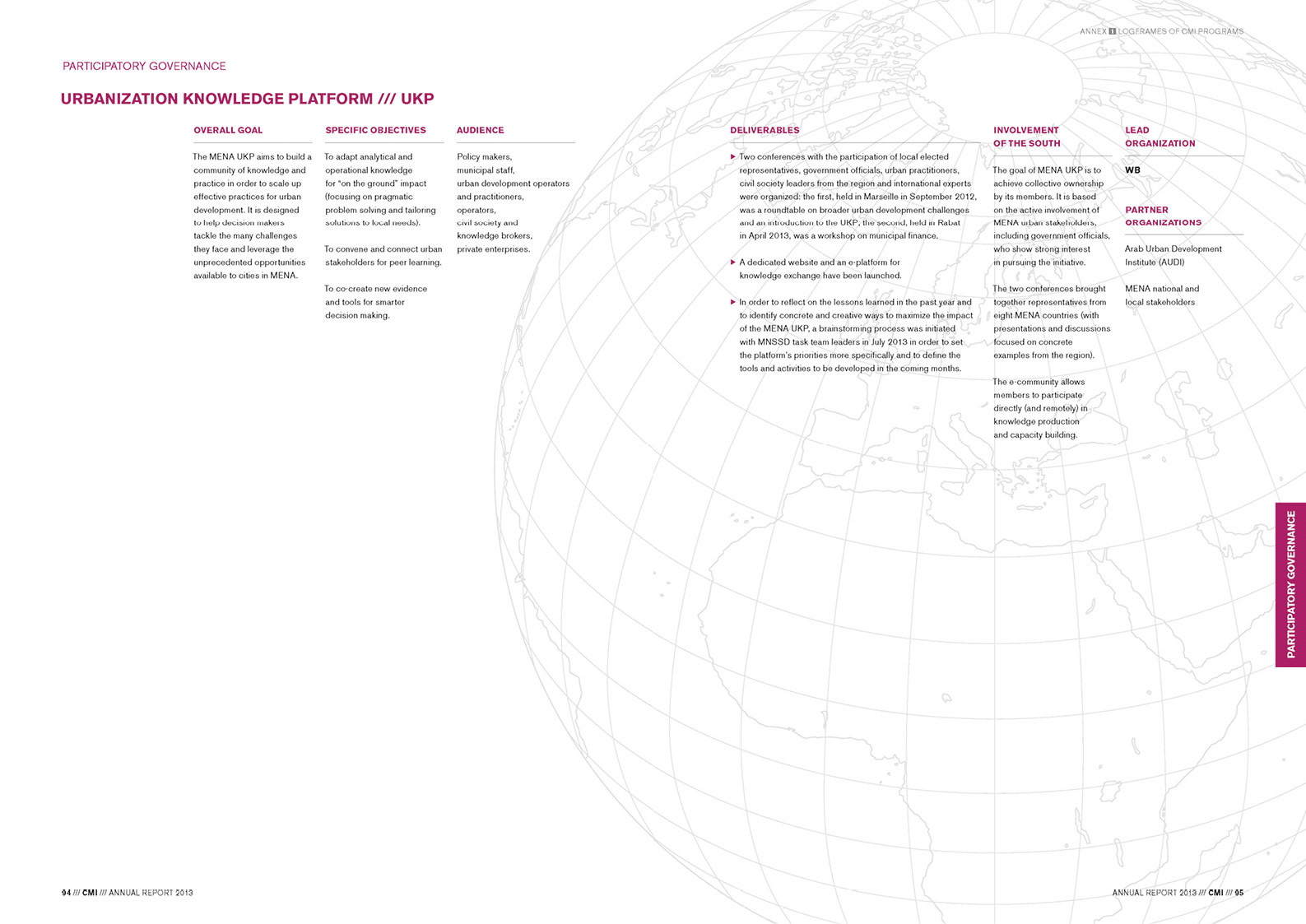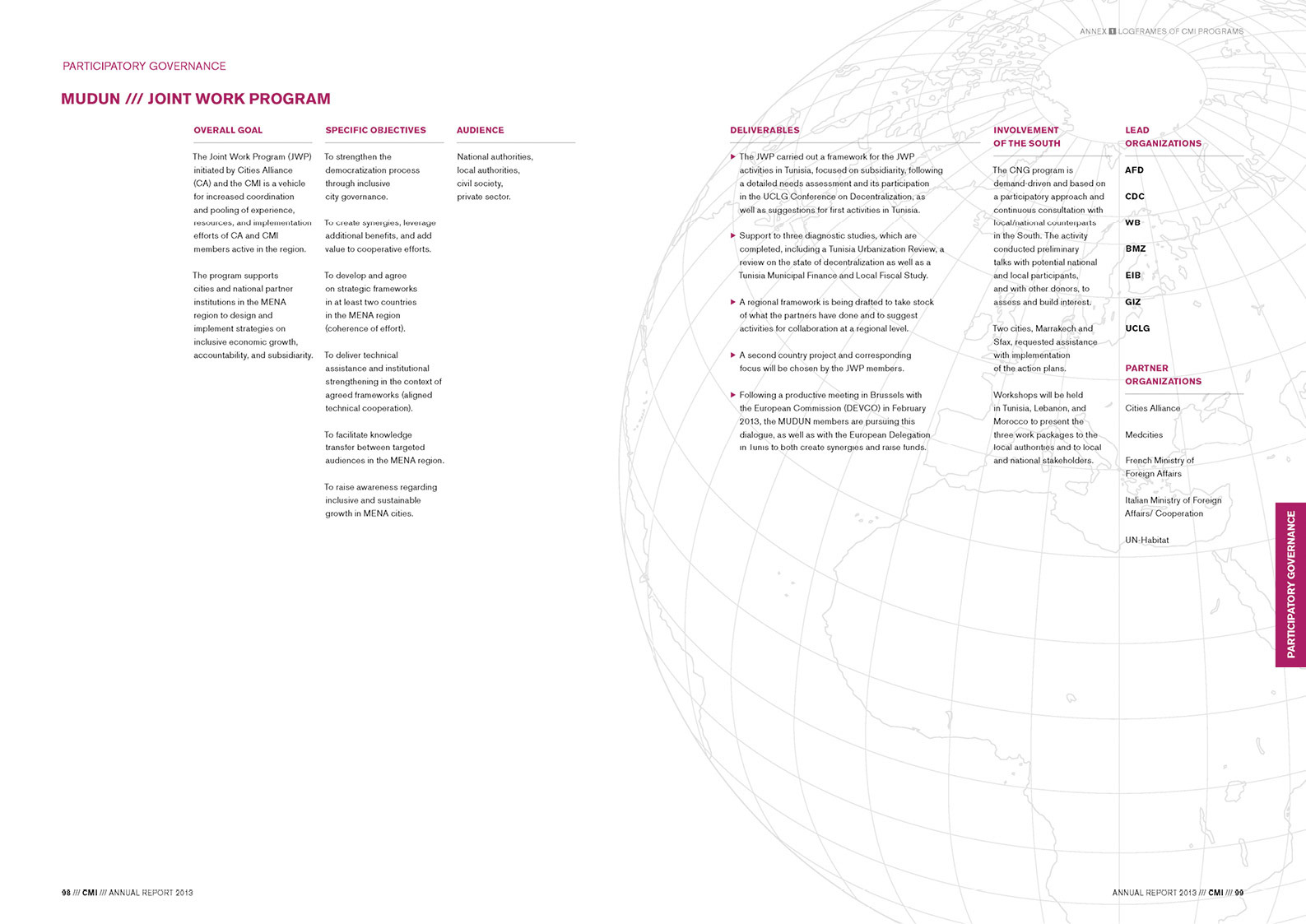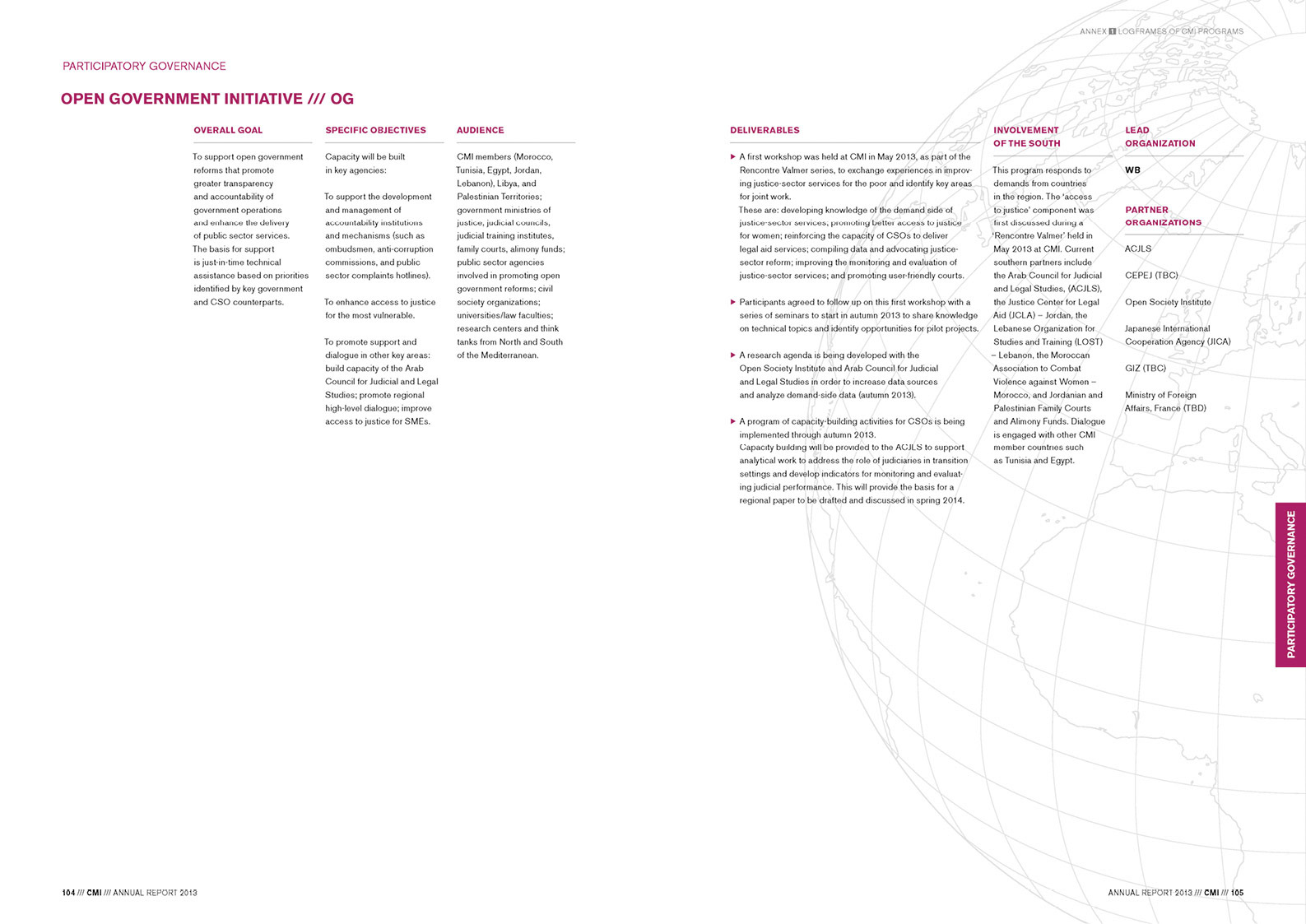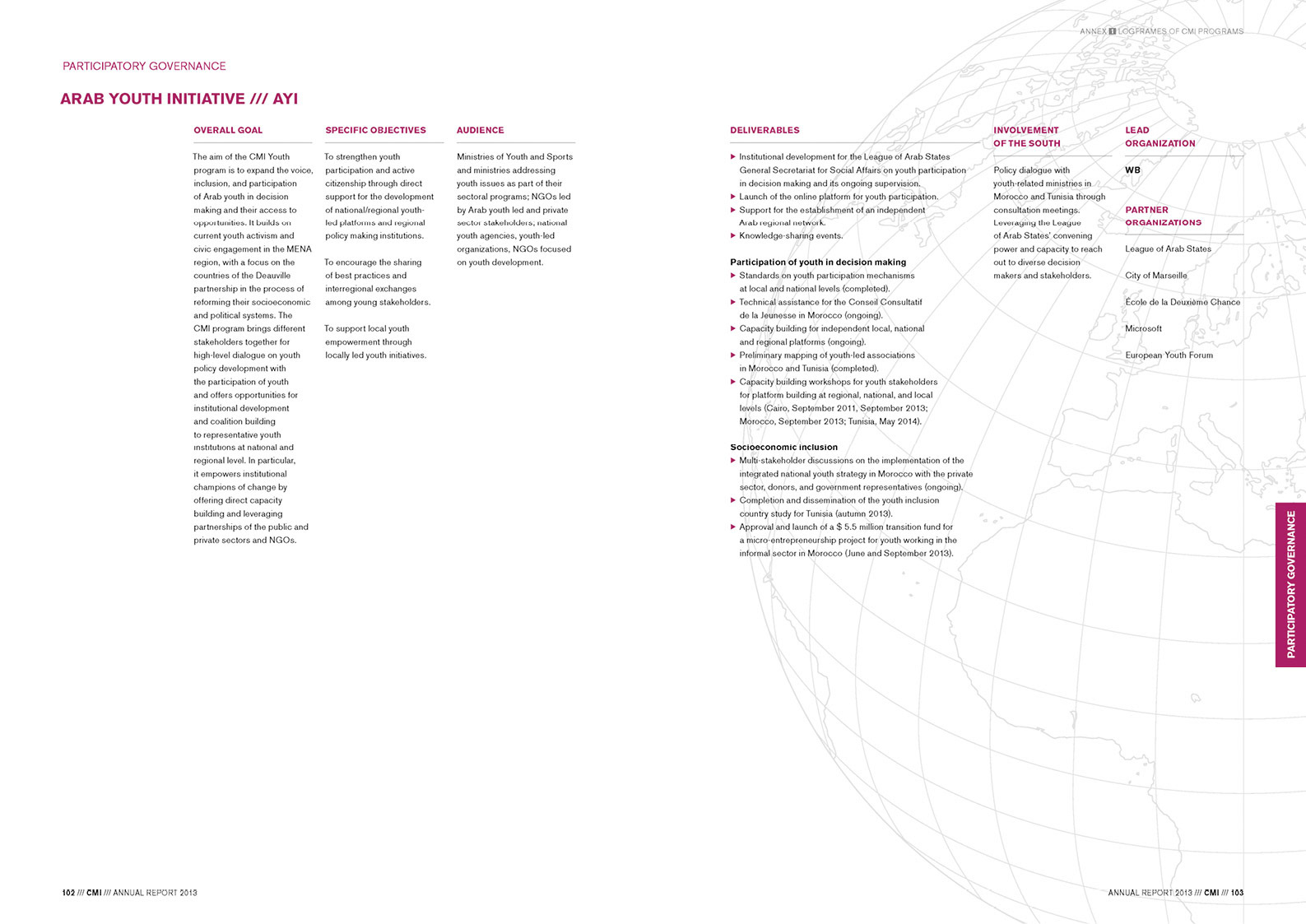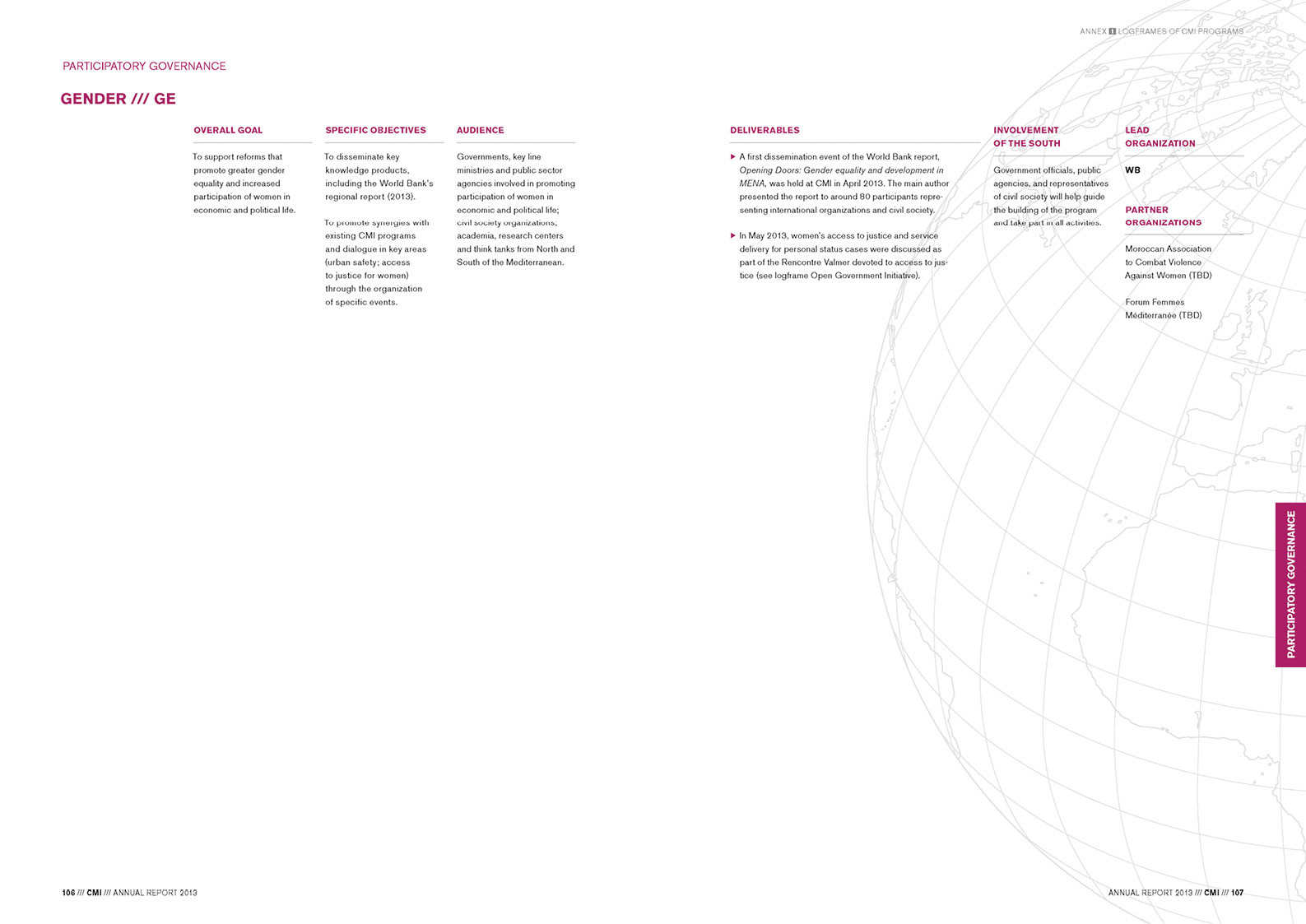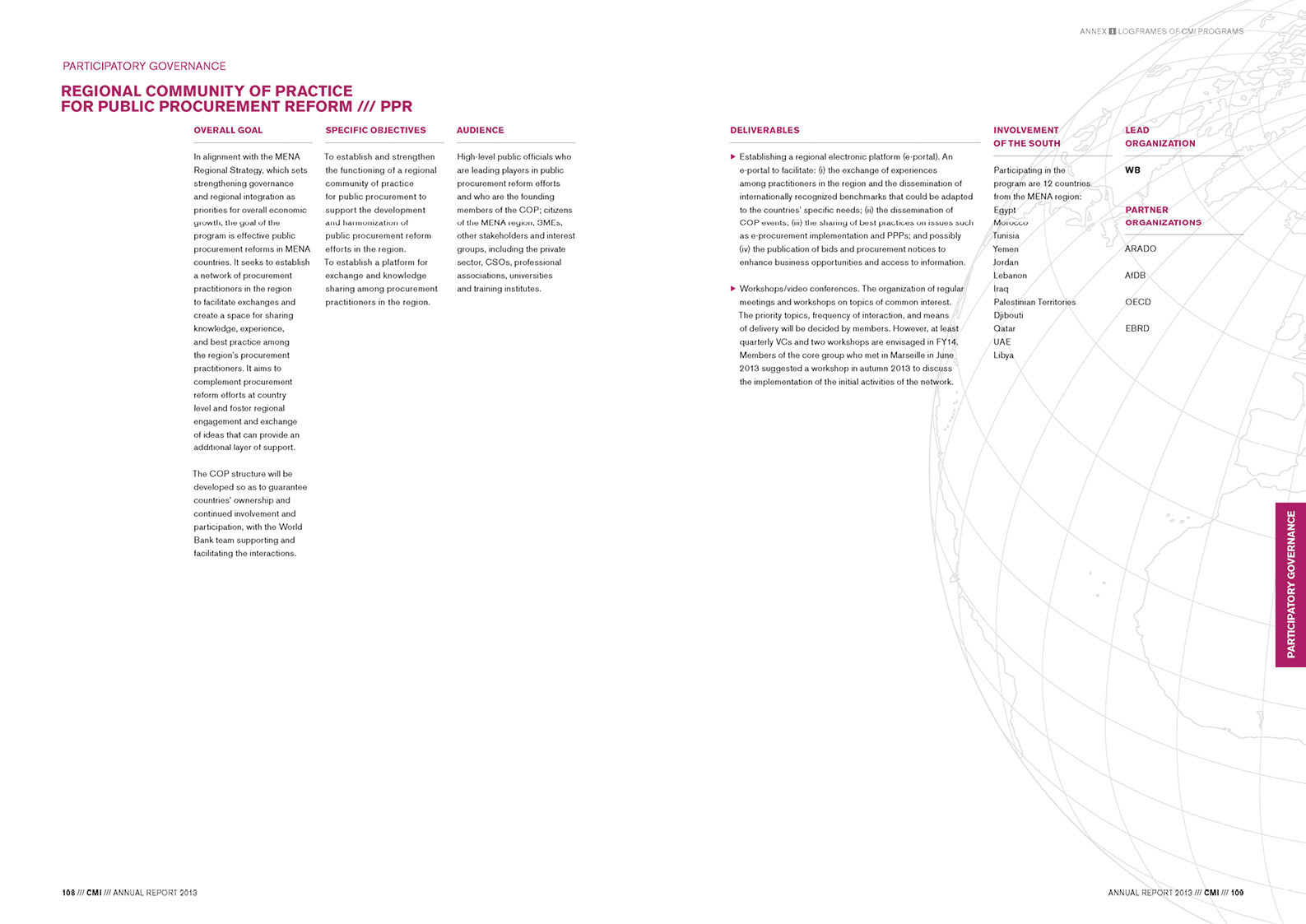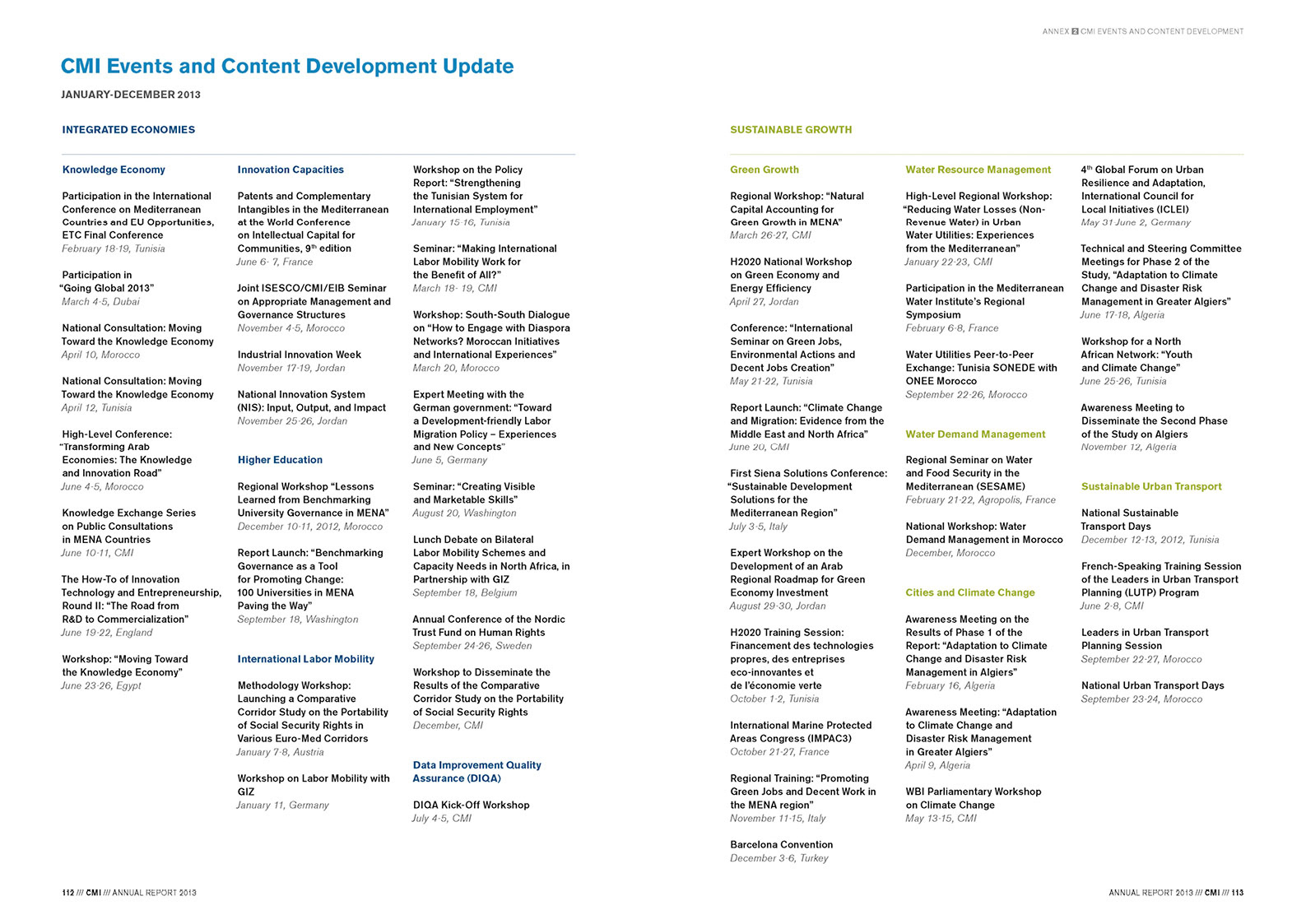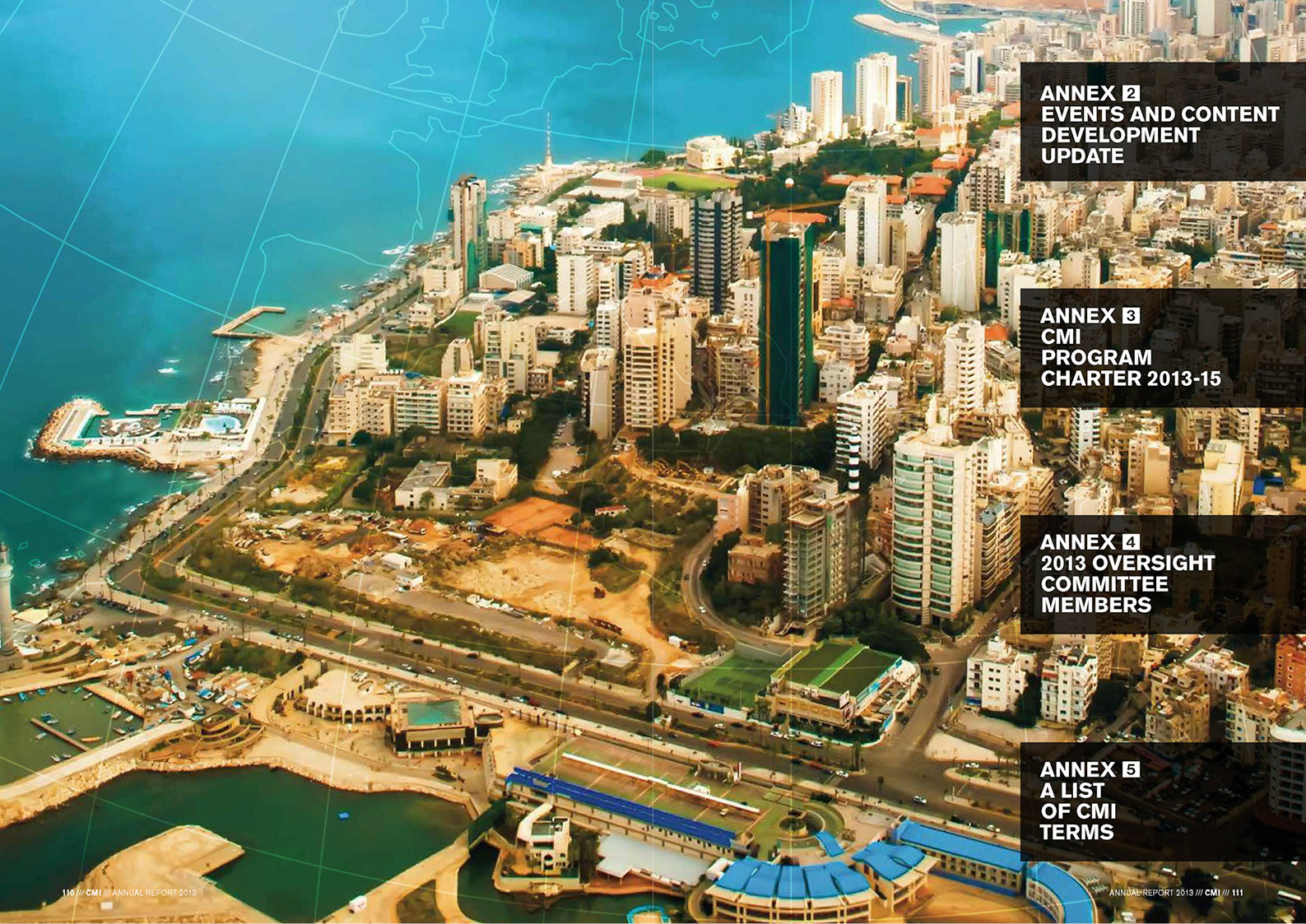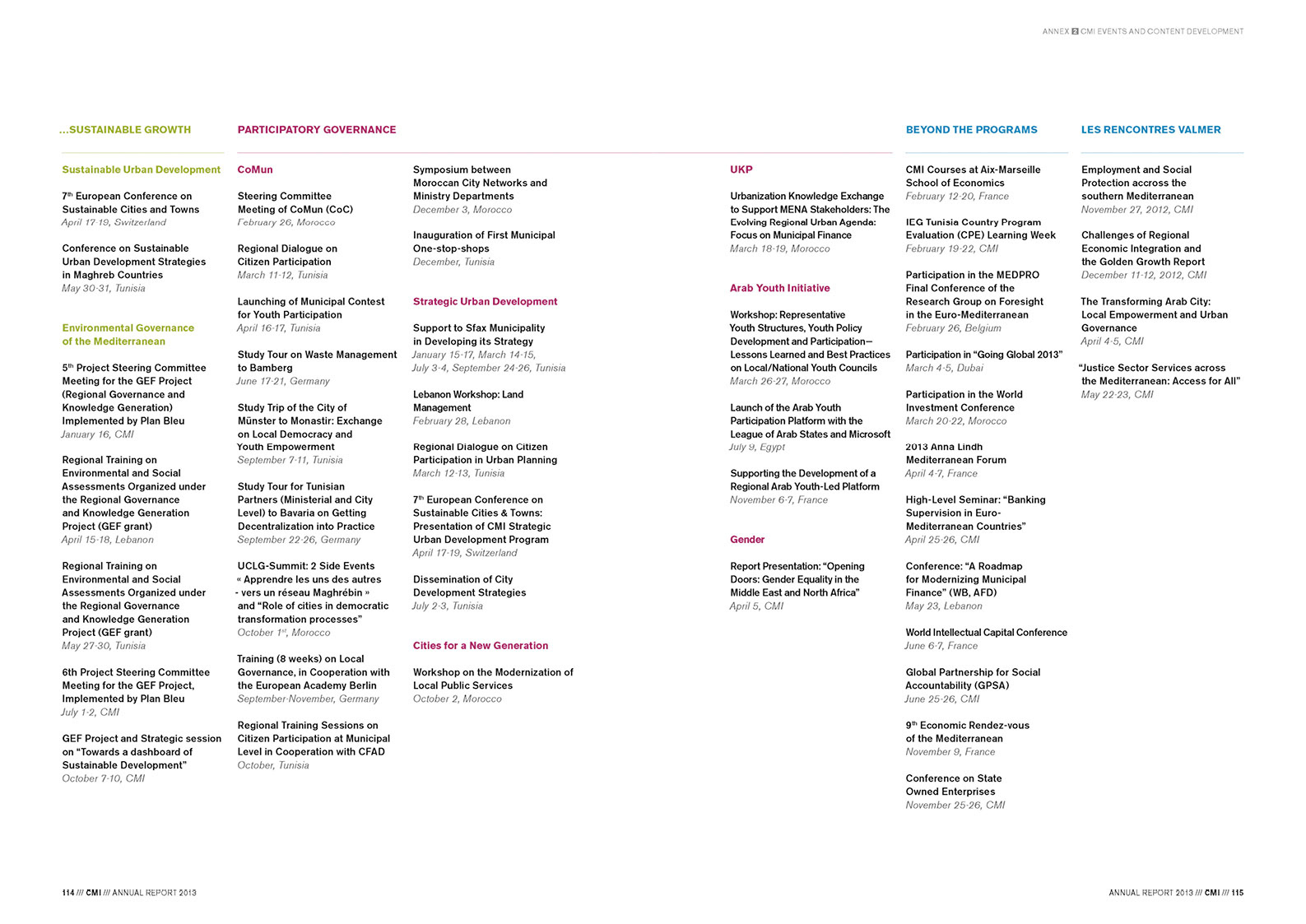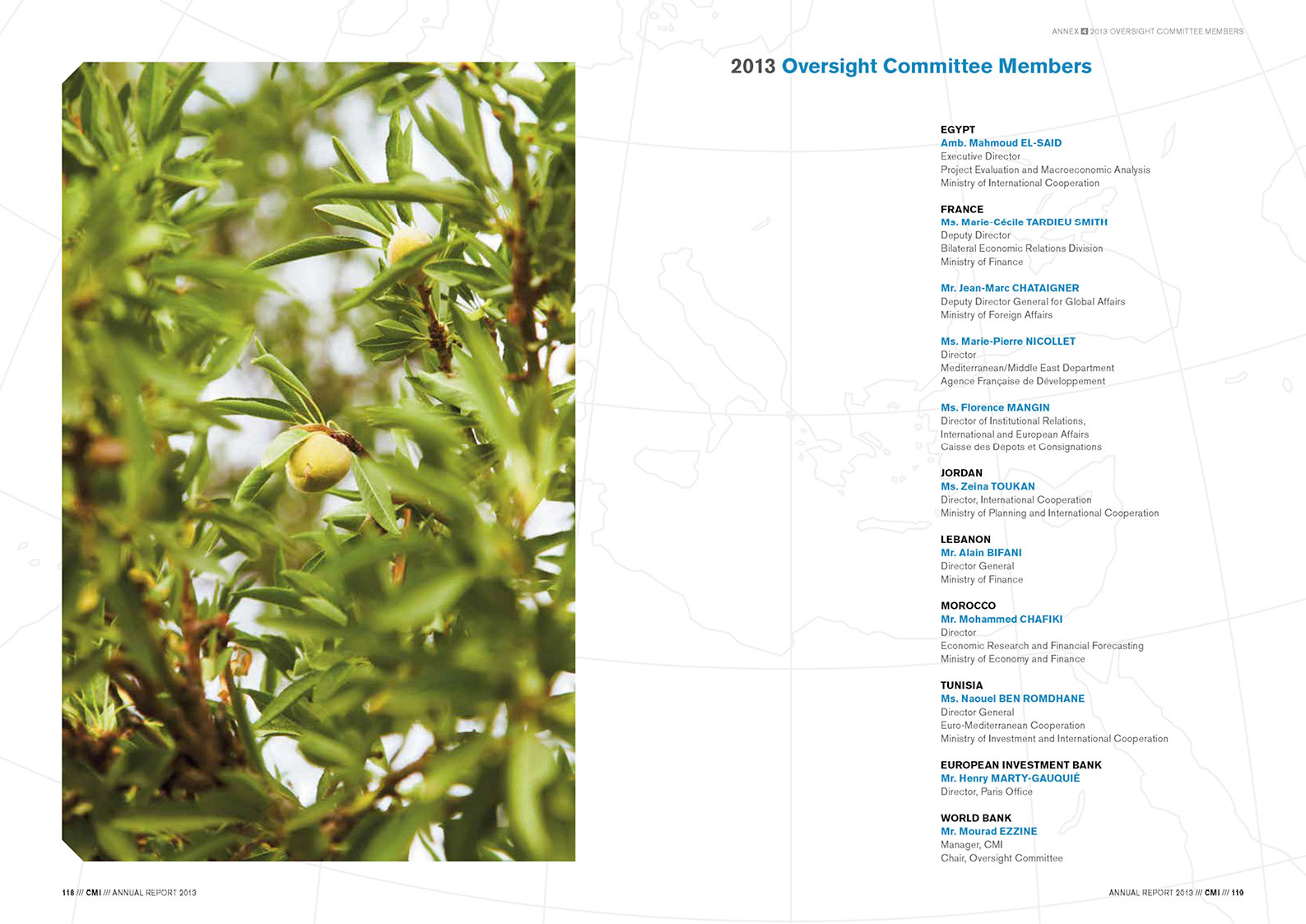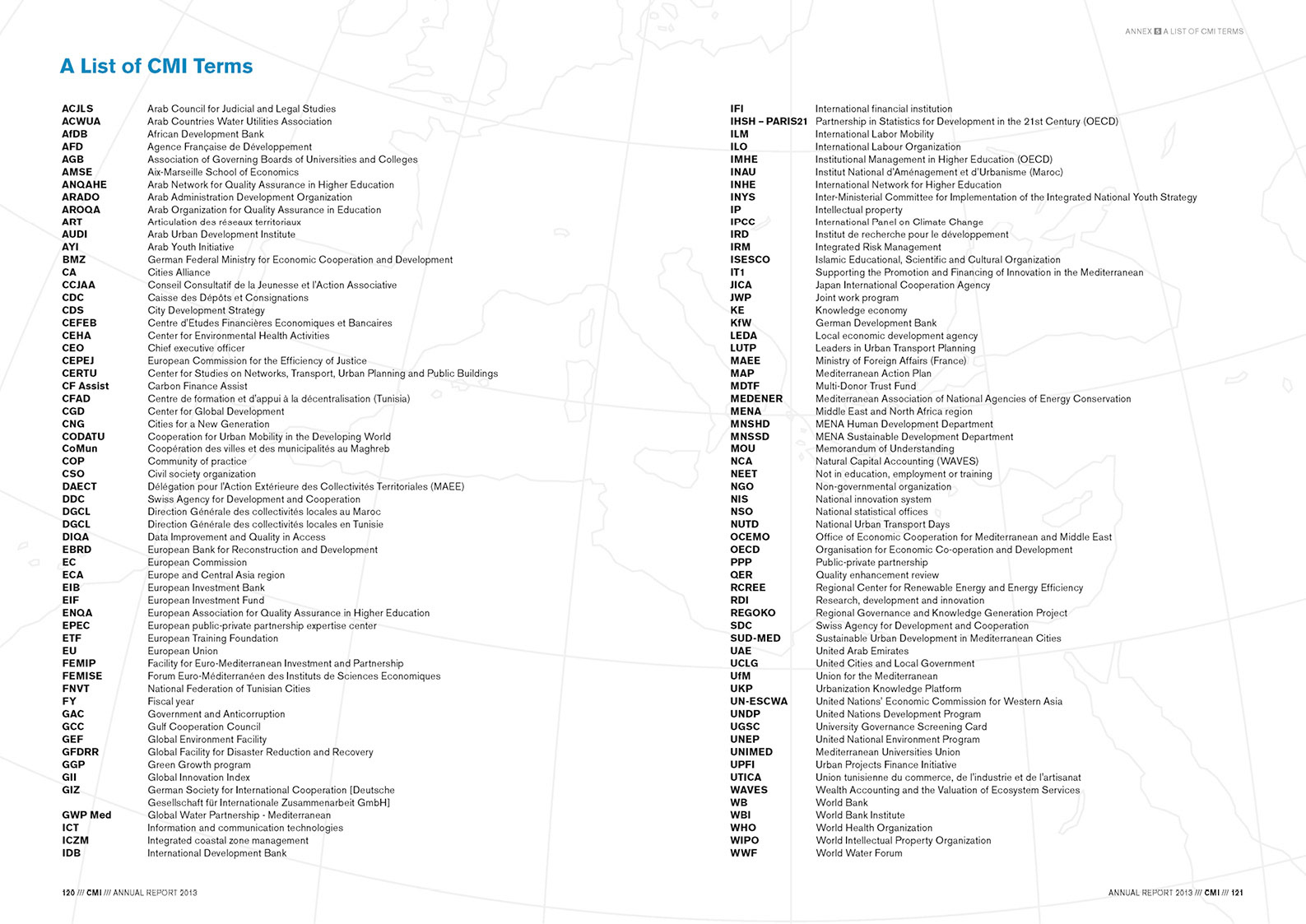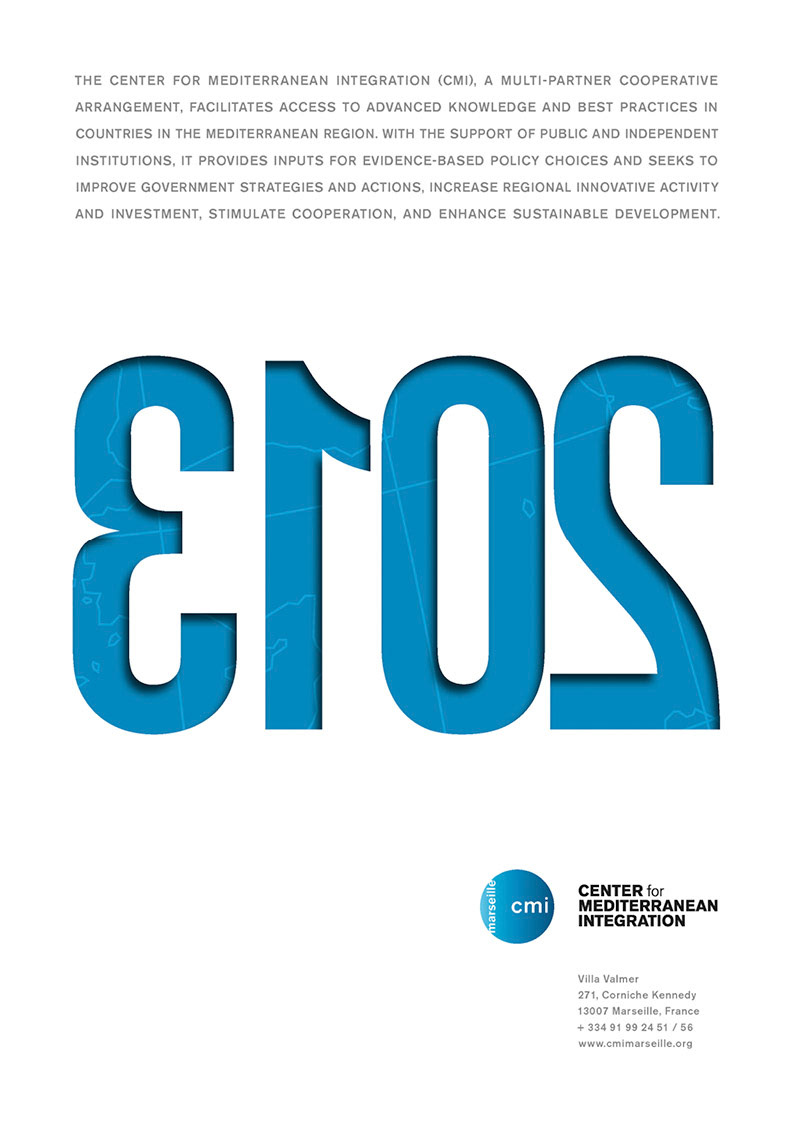 Logotype pour Les rencontres de Valmer – CMI
Logotype for "Les Rencontres de Valmer – CMI"